I love interesting titles don't you? I have often wondered if the terrain could be made to turn into waves. So I had a go. Warped, water shaded and then a bit of post in CS6. Now open fire.
rat.
---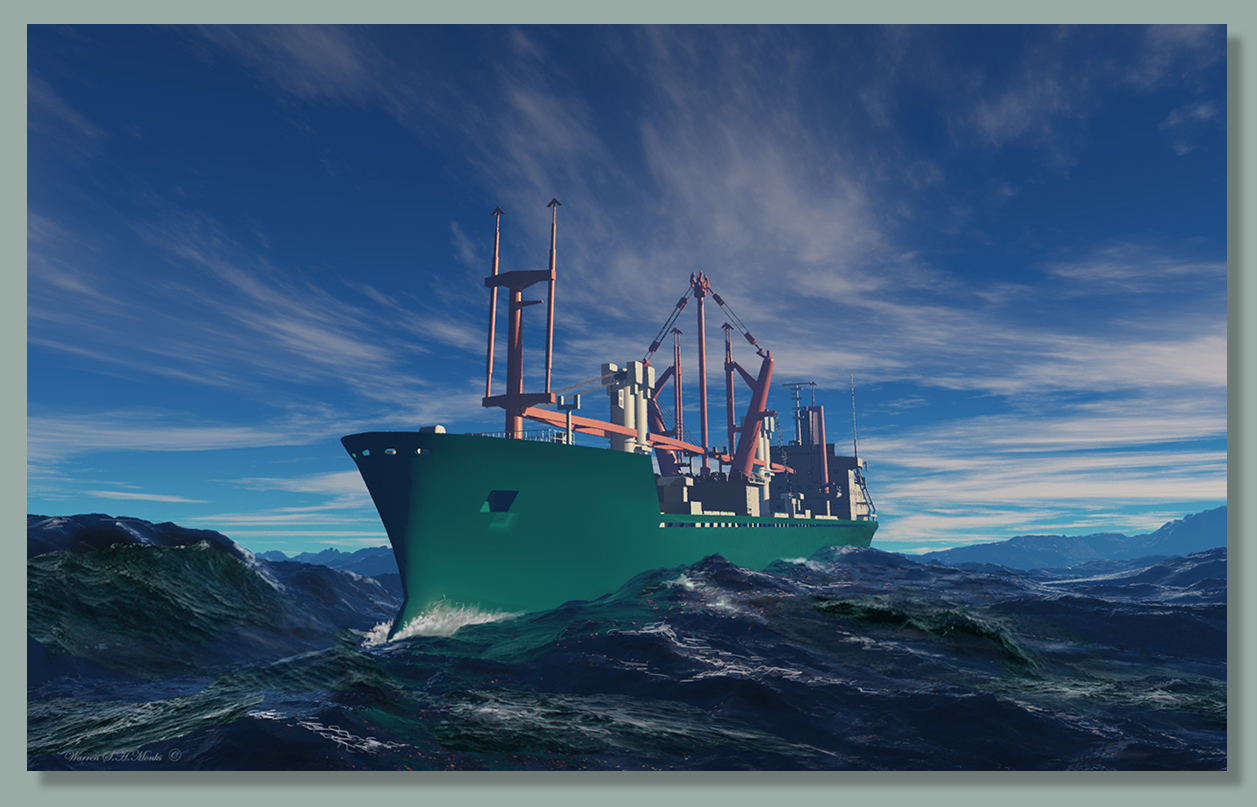 I think you did a really good job on the waves. A bit more foam would be nice.
Water looks great, boat feels way to small to me though.
This was all about turning terrain into somewhat realistic waves. The boat is there only to add some realism. Obviously, there seems to be a possibility that a more sealike ocean could be obtained if I worked at it a bit. Tsunami's? Anyway I listened to what was said and added a bit more foam, but I felt that one could go too far with this so I kept it down to what I thought was a minimum.
rat.
---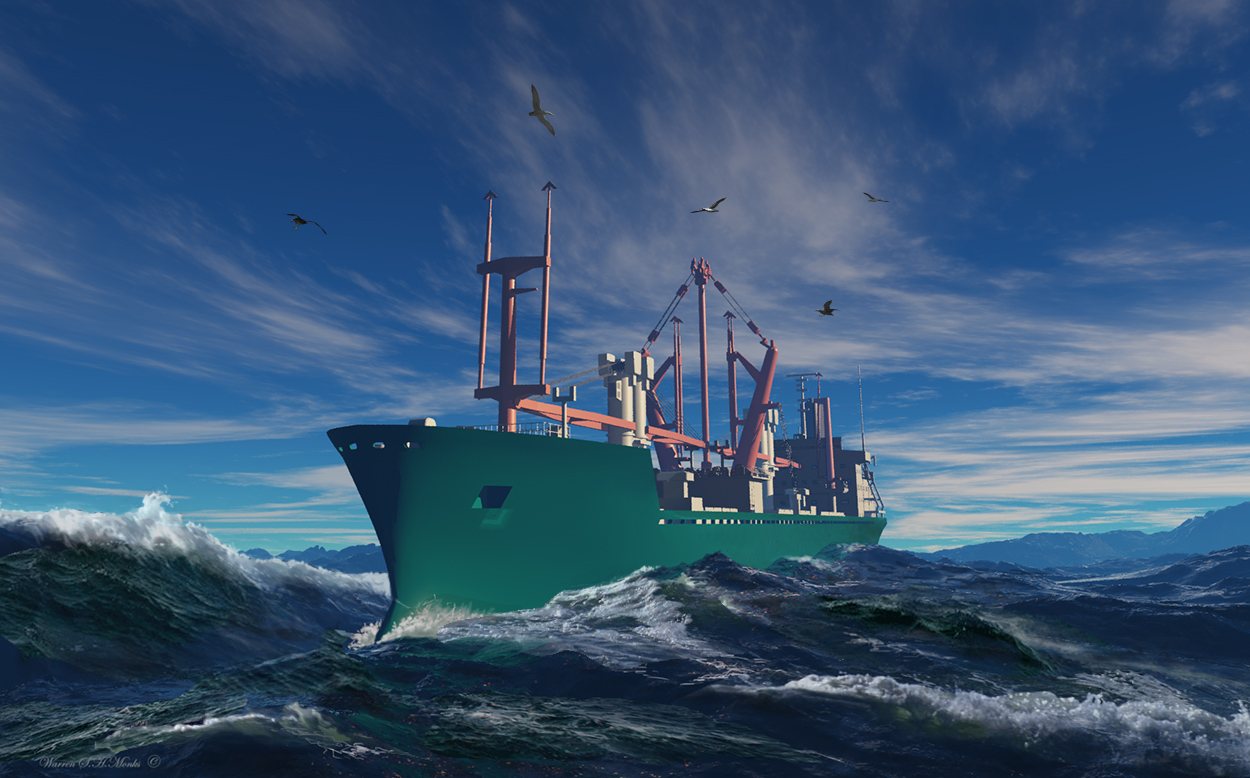 The water is just SUPER.
The foam on the right is very nice. Painted I suppose.... or you would have gold in your hands (even more, to be precise).
The ocean is looking VERY good indeed, of course you need to bring the ship up to the same standard :)
Richard
Water is fantastic, love it.
Impressive waves and foam.