Modelled after a small island off the coast of Italy. I thought about adding seabirds but decided against it, knowing the sombre history of the island. The pic may not suit everybody, but comments are always welcome, as I am still very much a learner here.
---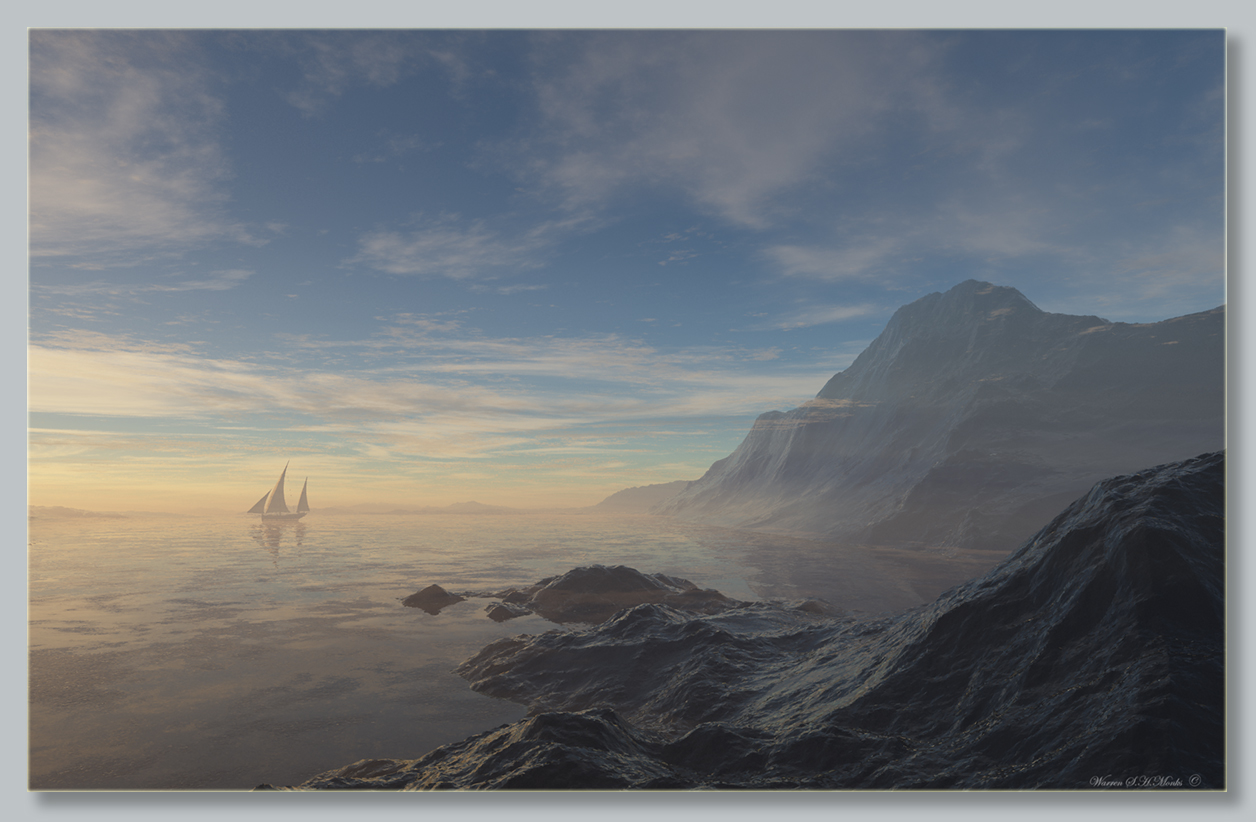 Beautifully composited. I like the "painterly" style :)
Richard
great color and depth! nice.