A custom made heightfield file in terragen format along with two erosion masks for anyone to freely use.

https://mega.co.nz/#!0QtGWYIQ!1H2Uuvh748QG8YukWKQUZEUFbyeaPn1s-YaIxVelsZM

https://mega.co.nz/#!cFUCSIiC!UpdYjrtizZYOFi5UGUZb5re7Ml1XMTXE8V9LUOqWJBk

https://mega.co.nz/#!gcsDTSgZ!1OqSe2zRF5H3kwDwvAT7InAXsKKSwR1PTsJbCIOoMh0
Cheers, very useful.
Hey Chris,

Can you post an image of what the stuff looks like? sounds good though.
Thx for the links :)
Here is a screen shot.
---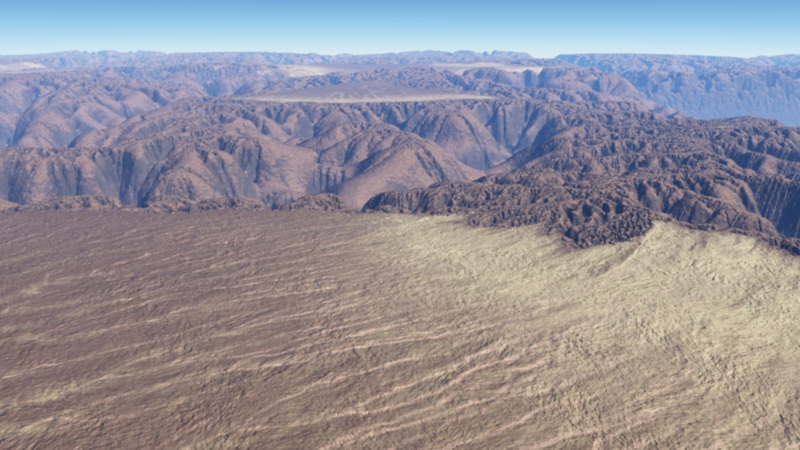 Pretty cool.
So now just explain to me, I can use these like I would a image map (this is world machine or GC2?); laying it over any terrain, and than adjusting the strength?! If so that is pretty sweet.
Yes you can. WorldCreator. Just follow these instructions in the thread below.

http://www.planetside.co.uk/forums/index.php/topic,14117.msg138217.html#msg138217
8)