Been working on a couple of different scenes.............. ::)
---
Looking good. Maybe a stream meandering down the low level?
That would be a good idea, either by an image map planted there, or by painted shader.
I like it. It made me think of these two image. Perhaps they will inspire you. But if not just ignore me.
http://staticmass.net/wp-content/uploads/2011/10/features_towers.jpg
http://static.squarespace.com/static/51c7fb7ee4b0e3abd3bd4121/51cce64fe4b014f2c6e67a53/534a0c53e4b0589a6dcdb1a2/1403602369490/_DSC0772.jpg
Some changes.....................
---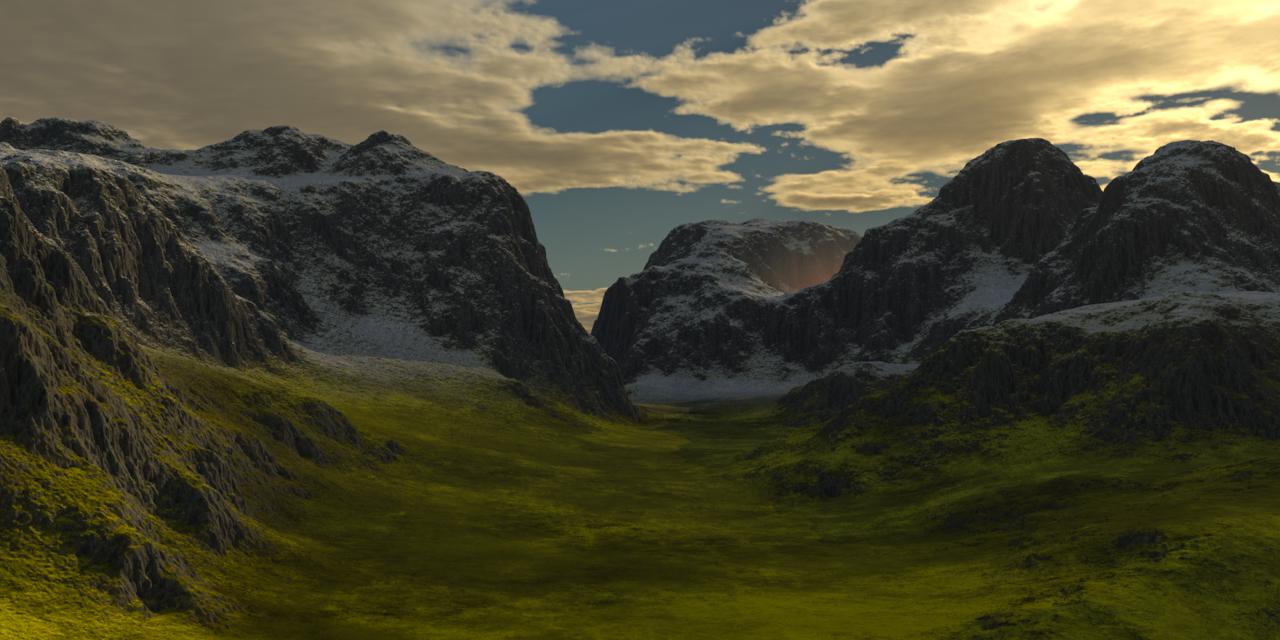 Looks a bit like a classic-TG render. Nice mood.
More.................
---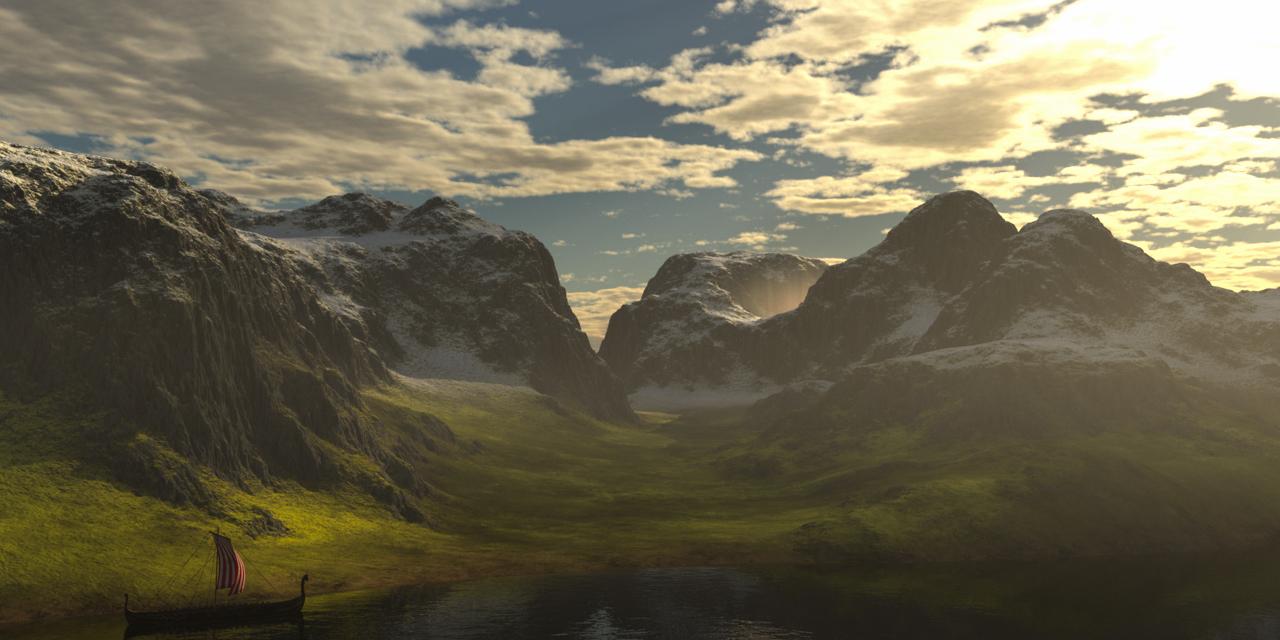 That is a nice addition. Maybe you should keep the mist only in the background and lower your POV to make it more dramatic?
Changed the POV..............
---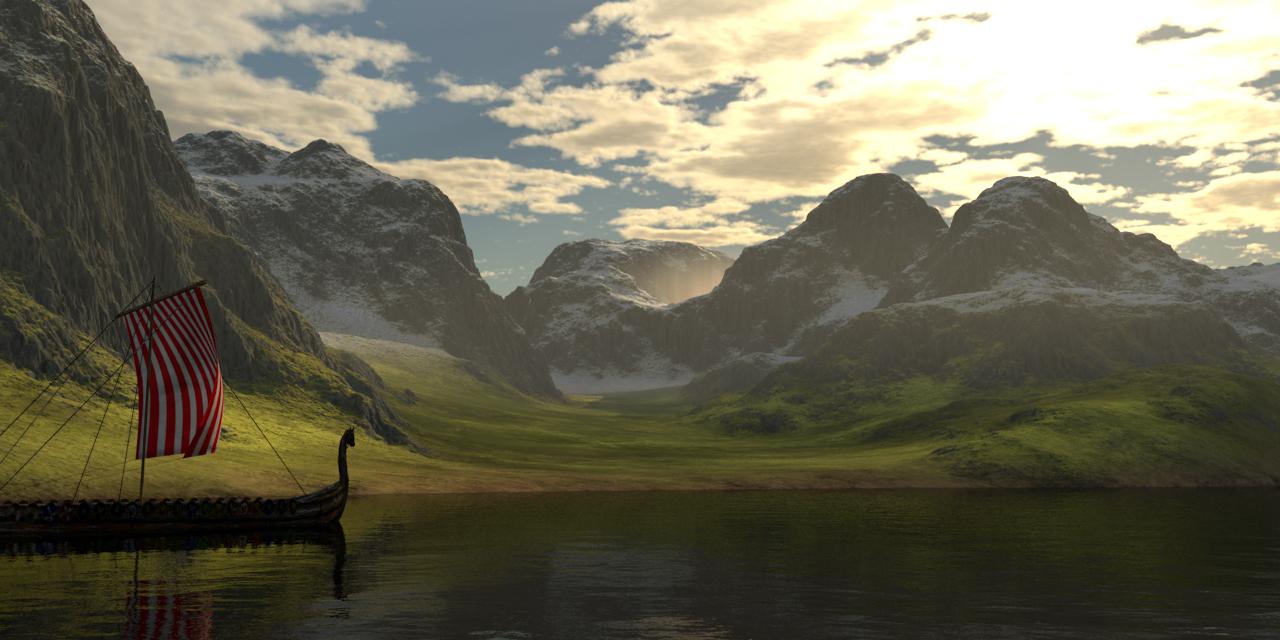 That is much better. Adding a few steam vents maybe?
Lower camera placement is much better.
Agree, I quite like the new camera angle.

- Oshyan
Maybe change your lake into a hot mineral lake ...maybe a light bluish/white luminous color. Add steam vents with some billowing white clouds coming out of the ground in various places.
Great POV. My next step would be to add some strata to the rocks, masked by PF (50/200/10), try a denser, but thin smoke columns out of the craterlike far mountain, change the clouds, or leave them out for the time being, and work on a rocky, dark shore.
Got a lot of work left to do................ ???
Now comes the really time consuming part...............creating a Norseman horde. ;)
---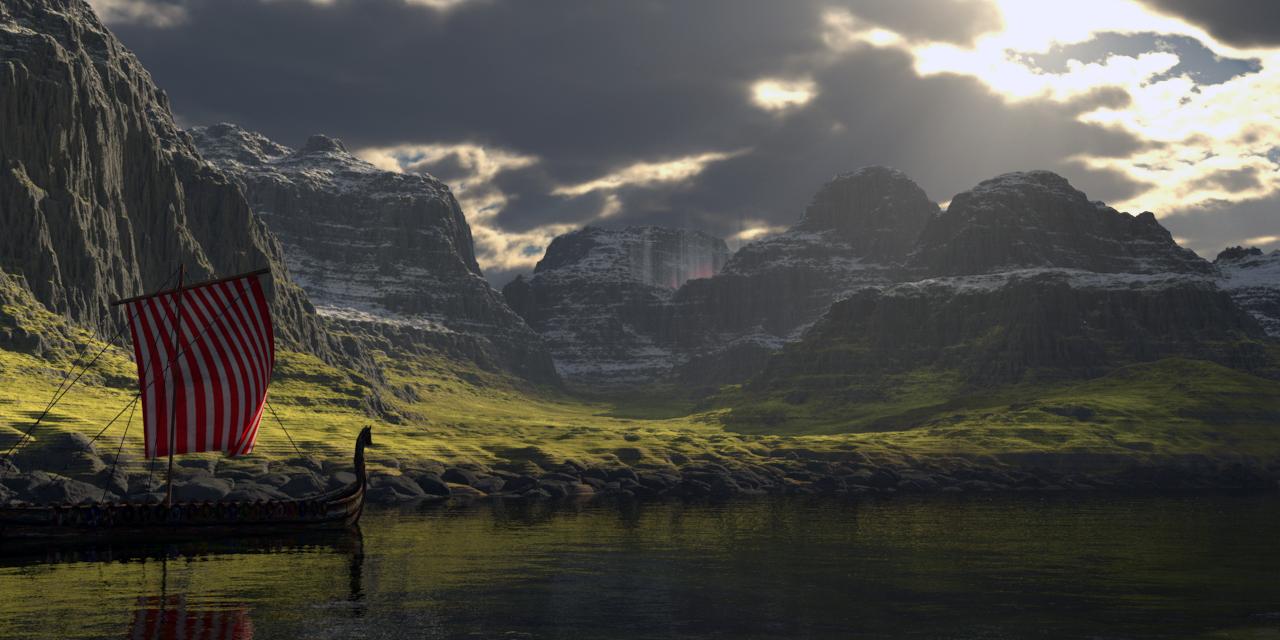 Wow very nice one! ;)
Does the left hand mountain look out of place compared to the others? The others are mostly horizontal and it is vertical in strata. Liking the shoreline and lighting a lot.
Still got work to do on the displacements..........good eye though. :P


When you gonna update your post...............it was really good, Pea.
Wow that is way more dramatic than from what it was at the start! Great set up. Just needs tweaking now.
Gonna take a break.............getting a headache. :'(
I already thought of a title..............gonna keep it to myself until I'm "finished" with this.
---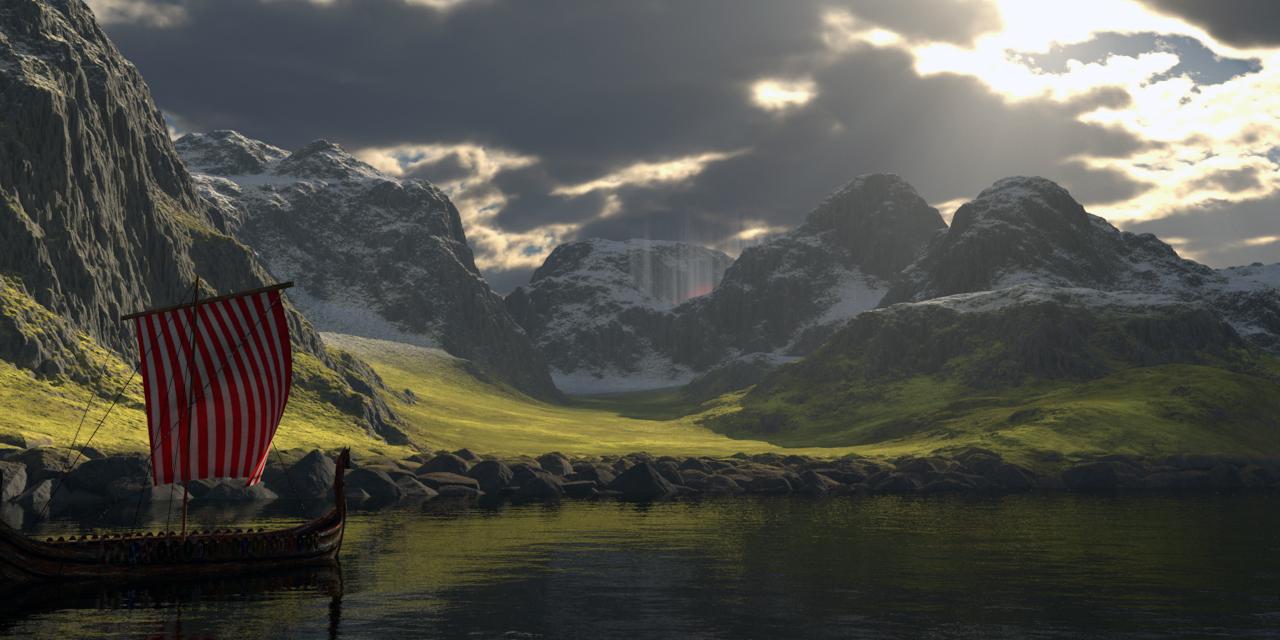 Richard, you have a good one going here.
You're doing well. The strata was a bit too much indeed, you could restrict that too minimum slope or higher altitudes, and PF, for some strata here and there, but not near the coast. The black rocks need algae and a wet line!
One more time................ :)
---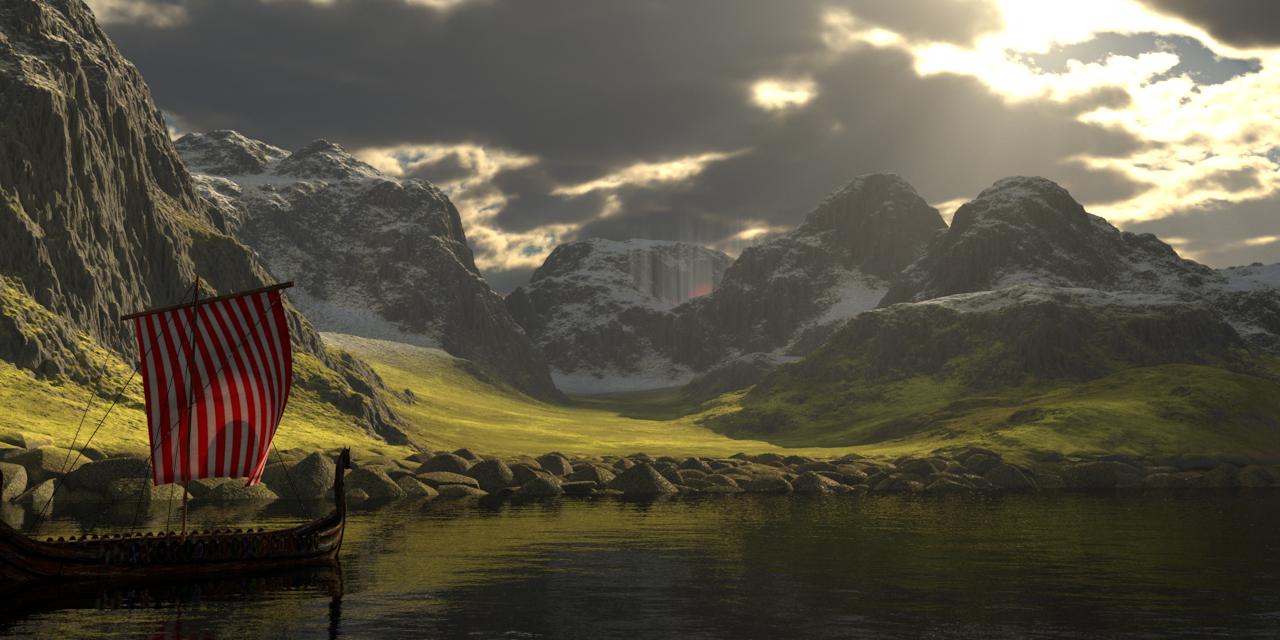 Happier with the steam............now if someone could tell me why there is a "ring of fire" on the sail I would appreciate it. :o
---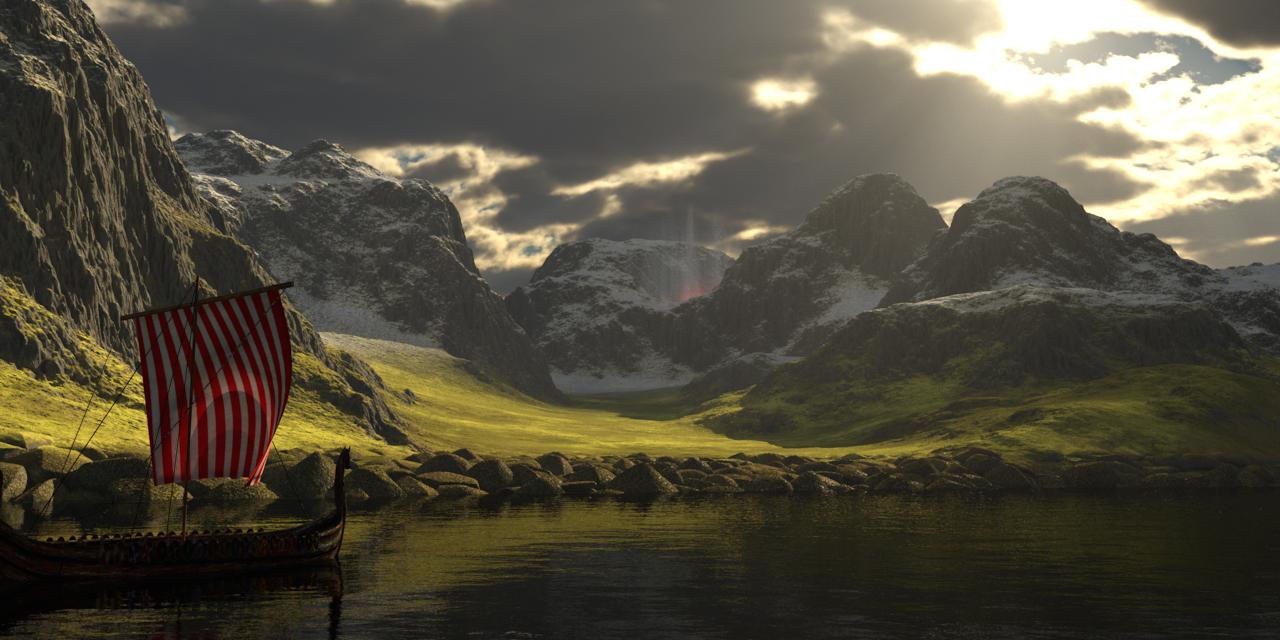 It probably has to do with the vertices on the sail model. What if you up translucency? Or uncheck premultiply color?

You should warp the vertical cloud (by a warp shader in x and Z direction). My opinion, at least.
Twerking.............sorry tweaking. :P
Probably the last update for awhile............gonna be deep inside Poser. I have a few Vikings to make. :-\
---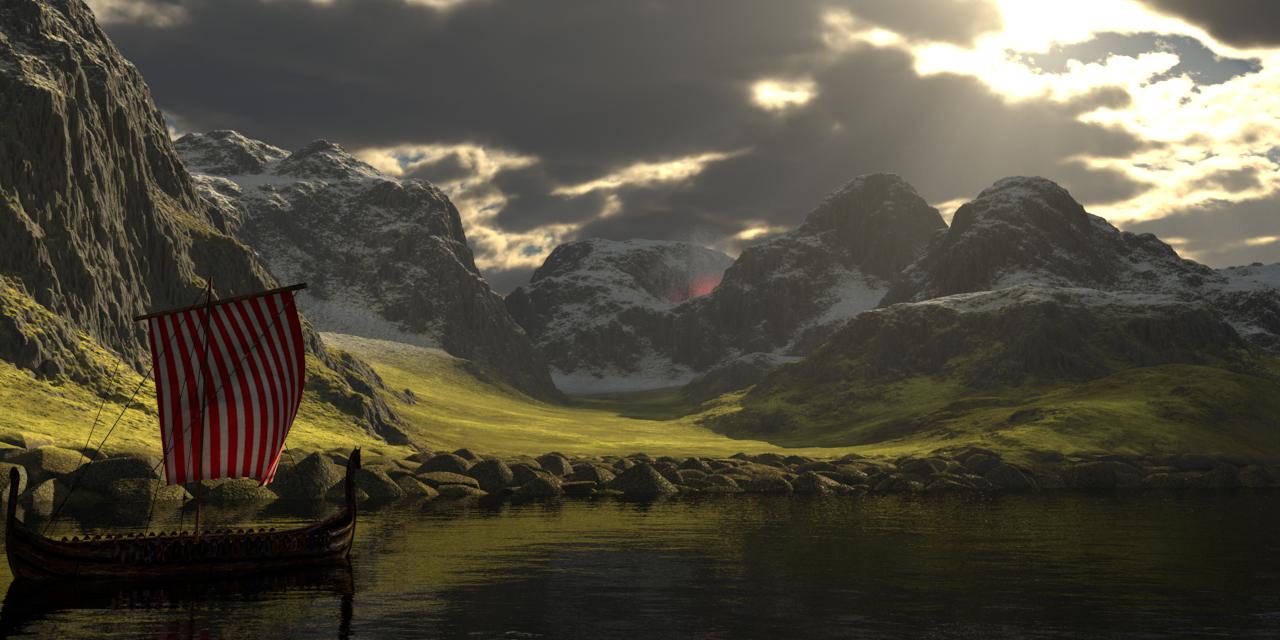 Lighting here is super... Looking forward to see what your twerking tweaking produces!
:)
J
So what did you do to remove the sail artifacts?
Actually I didn't do anything................I think it was a sign from the gods. ::)
I really really like the blacks on the right. That is really rich and dramatic. I also like a lot the transition from darks to lights across the whole image.

My only thing about this scene now is it feels like it is missing lots of little details. little stones and color variations and such. Perhaps some fine erosion as well. A braided stream through the valley and emptying into the lake may be effective here too.
Lots of drama, cool stuff man !!
First one..............lot more to do. ;D
---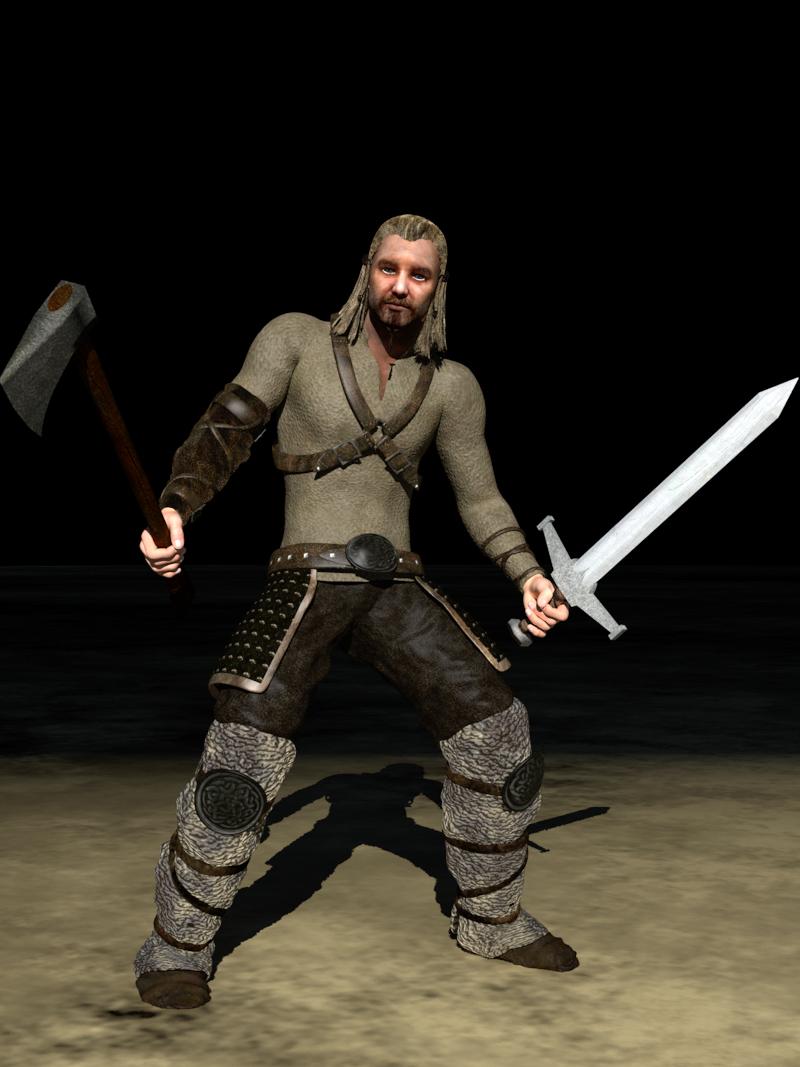 One more.............. ;D
---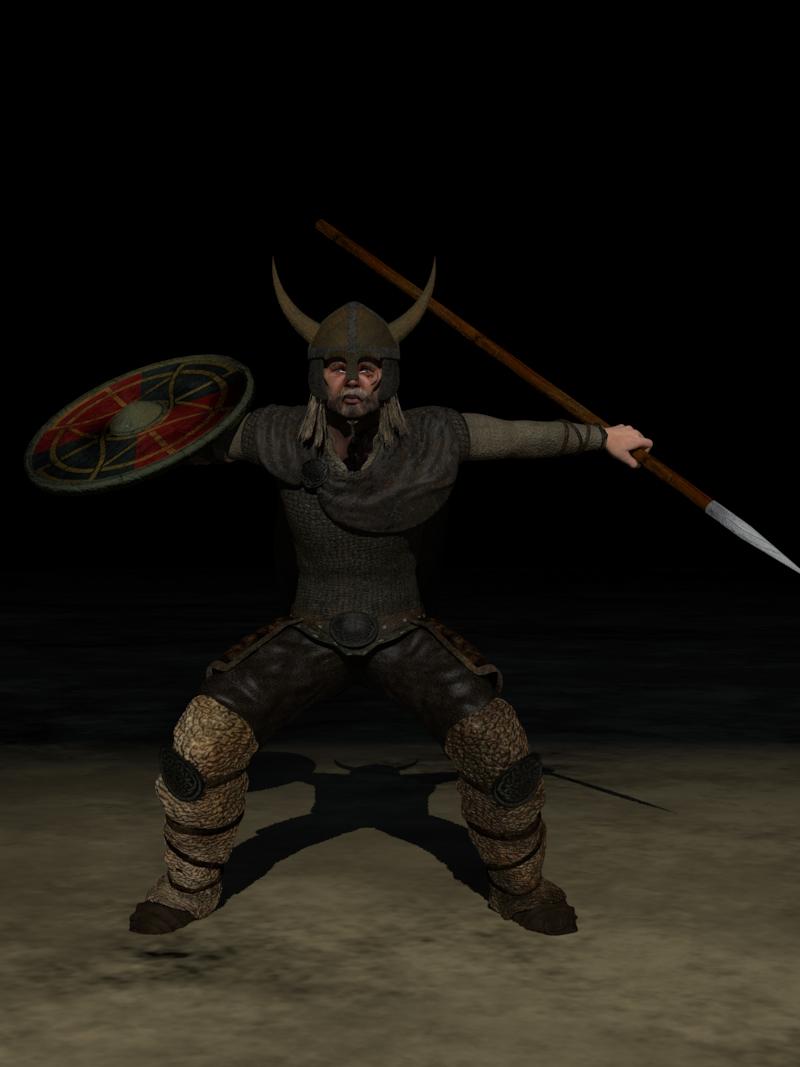 Looks funny :)
Could be good. Just don't put their heads up their butts on this one ;) Something tells me humor won't read as very real ;D
Last one for now.................. ;D
---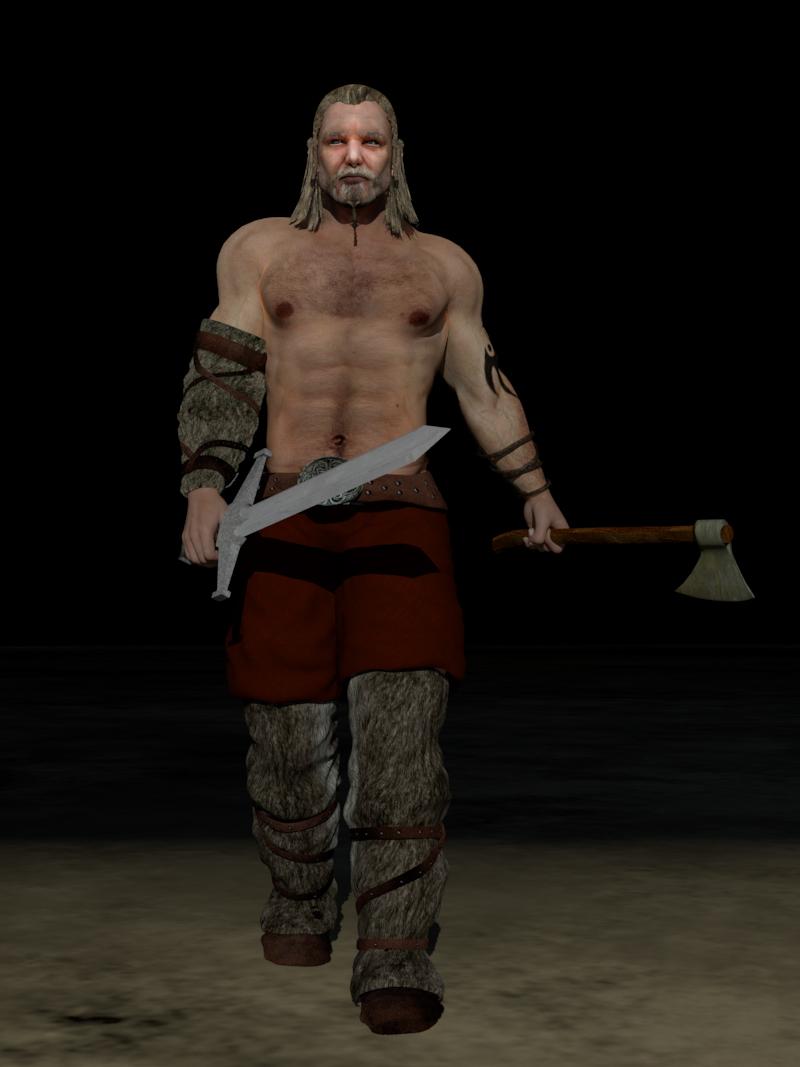 I've been ignoring the Iceland posts since I wasn't participating and thought I'd check in. Looks like a really good scene is shaping up. I really like the greens.
Small update................new pooter has been ordered. Won't see it until first week in January, just in time to render the final............ ;D
---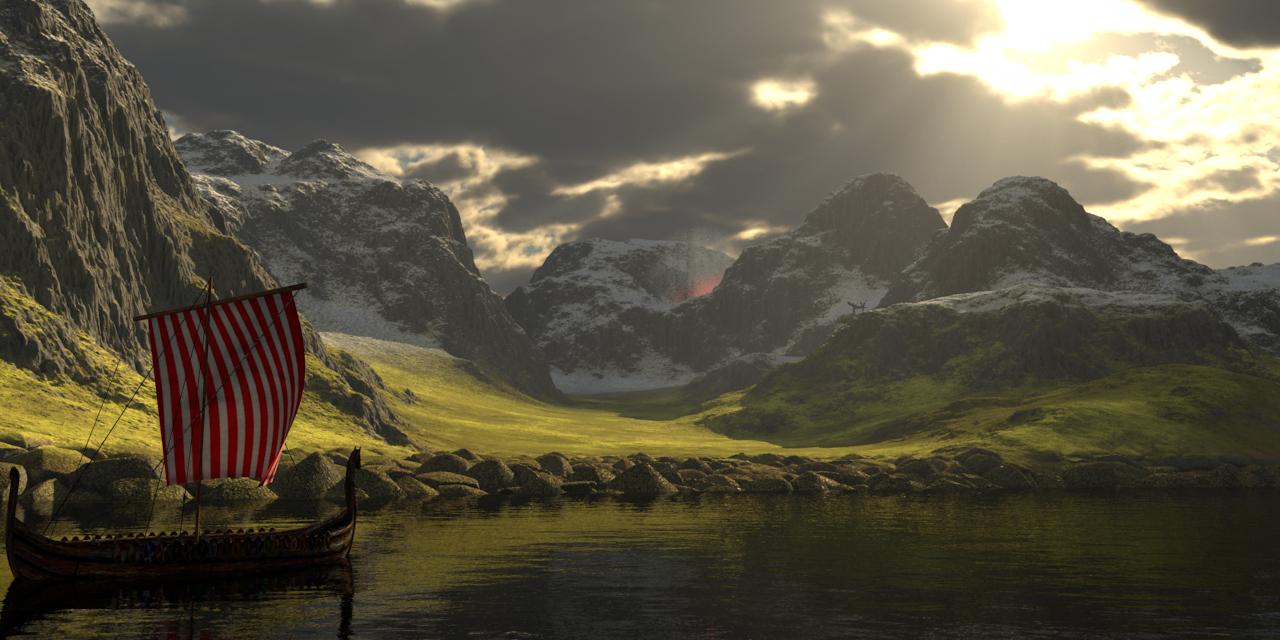 It's really getting very nice, Richard! I only don't think you should have the vertical cloud in the crater.
Worked on the "steam" again..............I think it looks better. What say you?
:-\
---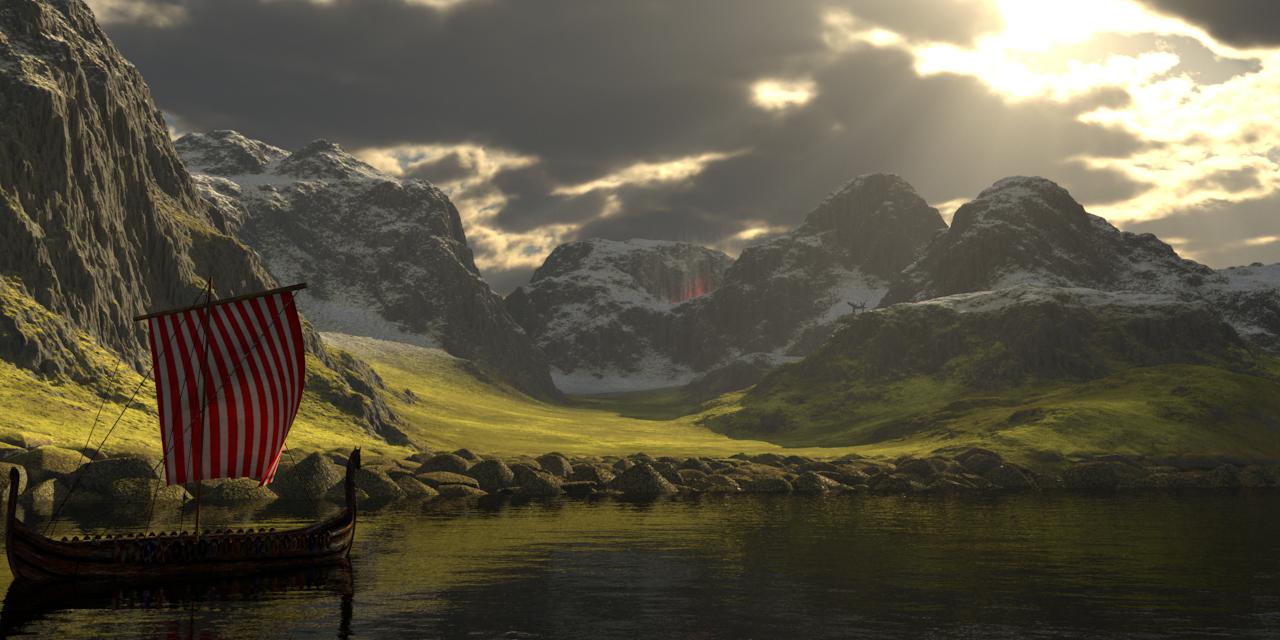 I think it looks good; but, maybe even better if light were shining directly on it. I'm referring to the lowest steam (clouds), not the effect above the reddish glow.
It's too vertically stretched, like lightbeams. I'd loose them or put a bunch of normal clouds puffs there.
One more time................. :o
---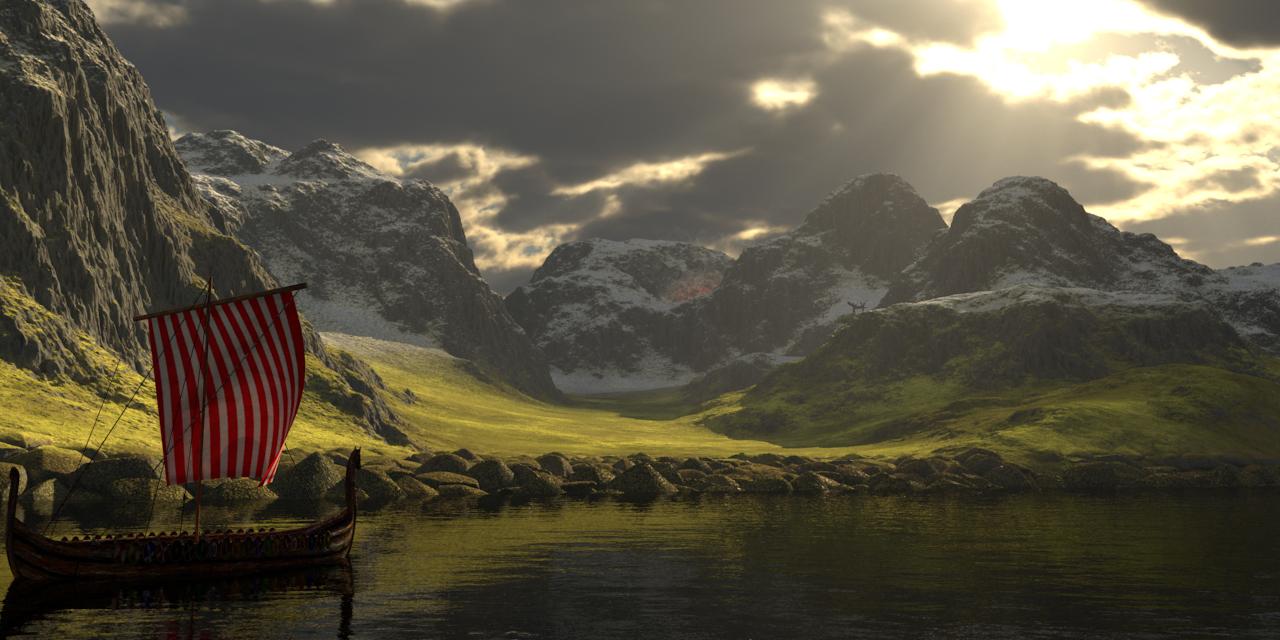 Quote from: yossam on December 20, 2014, 02:37:55 PM
One more time................. :o

Wooow so lush and dreamy. I just want to get off that longship and walk the fields.
Last one for today..............I'm gonna try soft shadows on the next one..................see how much render time goes up. ;D
---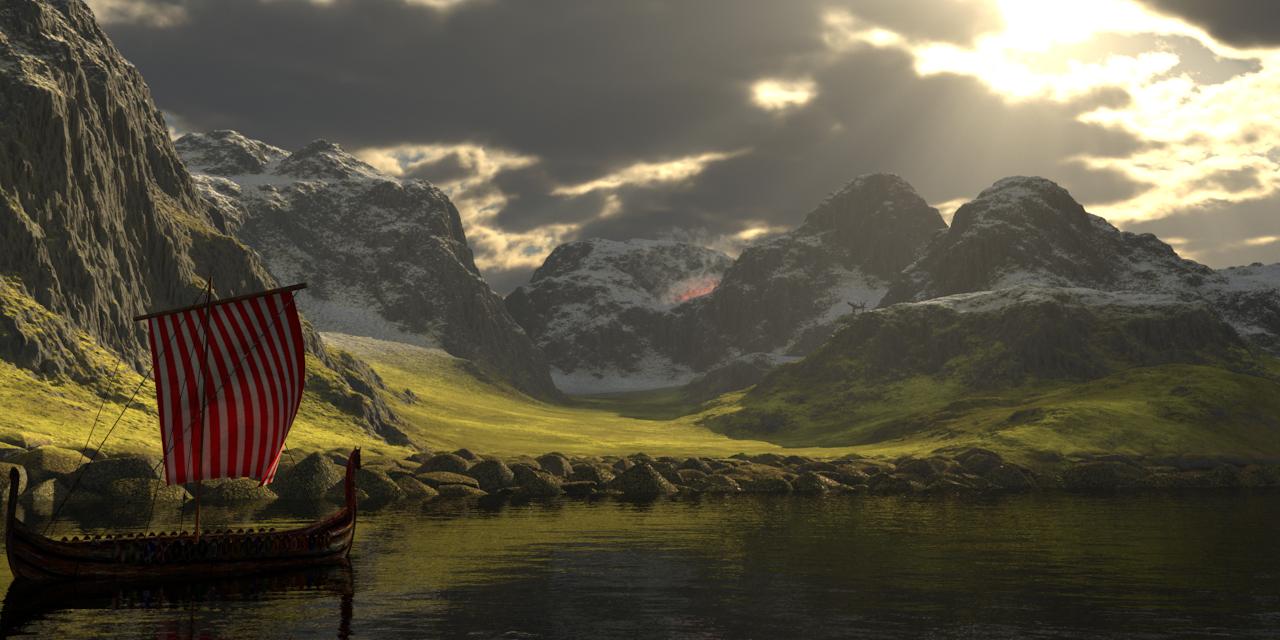 Looks very good.
Steam is looking much better
Soft shadows enabled............render time almost doubled. Still not too bad.............still not finished. ???
---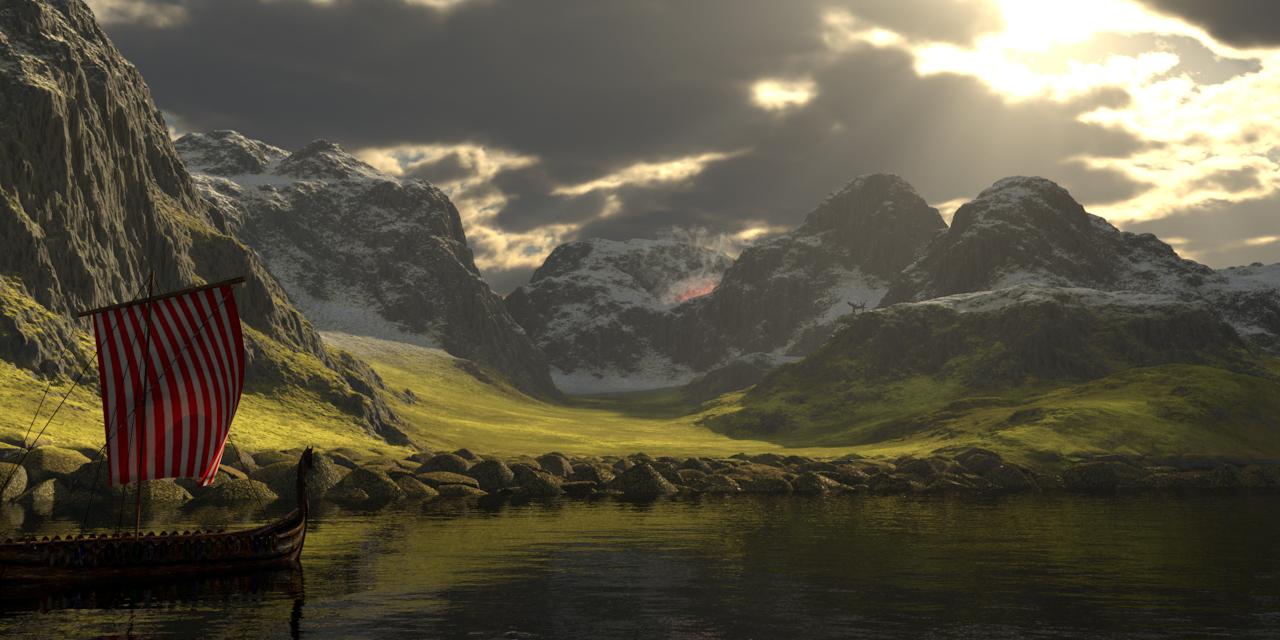 Somehow you got the shadow place on the sail again....not as bad as in the beginning but it is there now.

Looks good Yossam .
Curious about the next version. And please can you give the boat a nudge to the right side :D
I don't know where the shadow is coming from........... ???


Kadri, I moved the boat to the left to try to get rid of the shadow...........as you can see, didn't work. Back to the drawing board. :'(
If you disable the light behind the mountain does the shadow go away?

I think it might have to do with the translucency setting on the sail in combination with GI settings...........it doesn't show up every time I render. Playin............TBC. ;D
Almost got rid of it................. ::)
---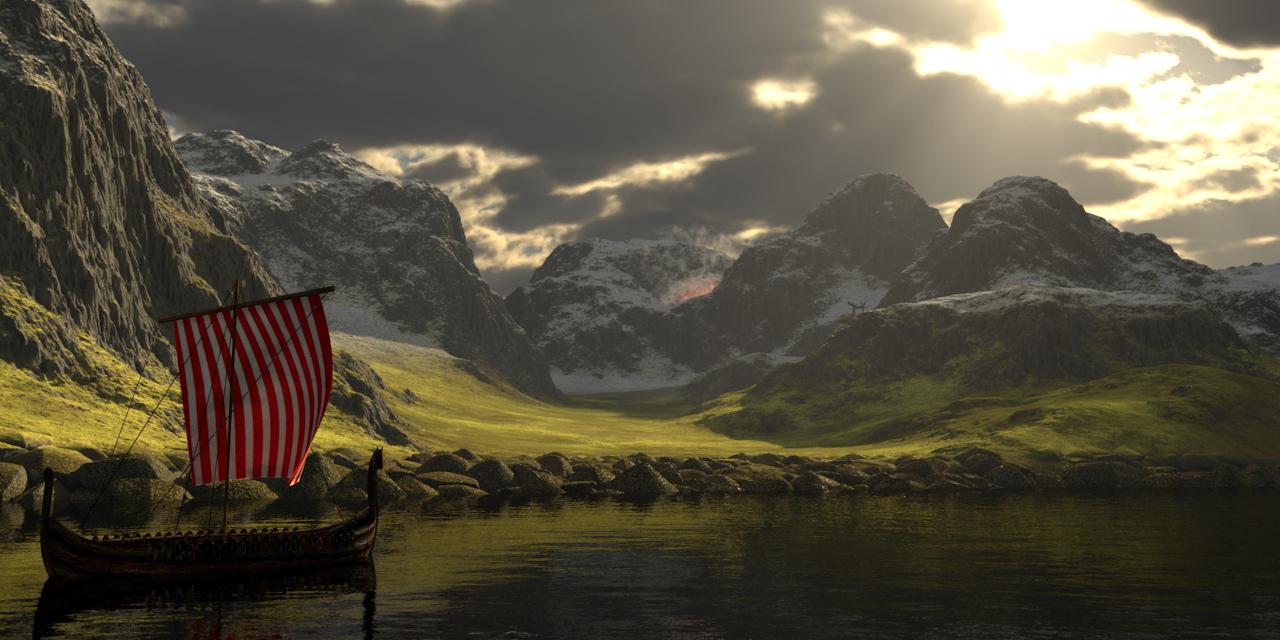 Much better.
Looking very good.
It's almost there, Richard! Were will the Vikings go? On the ship? Or will they be waiting on shore? There's one more thing; maybe cool the light a little (it's very warm overall), and maybe give the rocks a little more variety in displacement. If they would have come from that mountain, they'd be a bit more rugged. Perhaps. Just an idea.
Vikings will be both on the ship and shore the way I see it at the moment...........that is always subject to change. :-\ You are right about the rocks........they would be rougher than what they are now. ;D
Am I the only one who is not seeing a lot of difference from the Soft Shadows? This might be a situation where you can avoid using it and save some render time. Just something to consider...

- Oshyan
I think maybe you are right Oshyan. Render time is just in the 2 hour range with the soft shadows enabled so its no biggie. Adding the Vikings shouldn't send the time soaring.................but it's an option if needed.
Anywho...............worked on the map for the sail (trying to get rid of the donut from hell), roughed up the rocks, added some deer, and dropped the sun 1 degree. And last but not least............cooled it off. 8)
---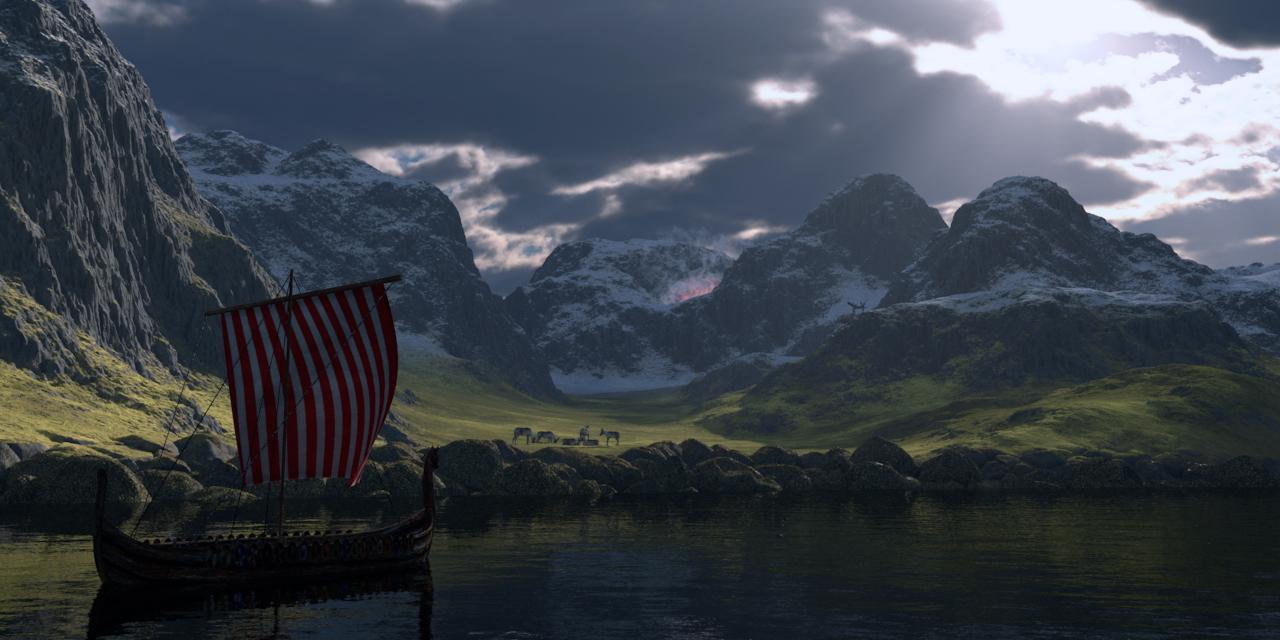 Richard, this is looking fabulous.
OK, here's me again with some comment: I think it's cooled a little too much now, and you have to check the size of those reindeer, they look enormous in comparison to the ship. Or the ship is way too small. How big were these ships, 20m? Dear are quite small in real life. So, off to work again, Richard, sorry ;)
The deer are at scale to the ship.............see if you can find them. ::)
---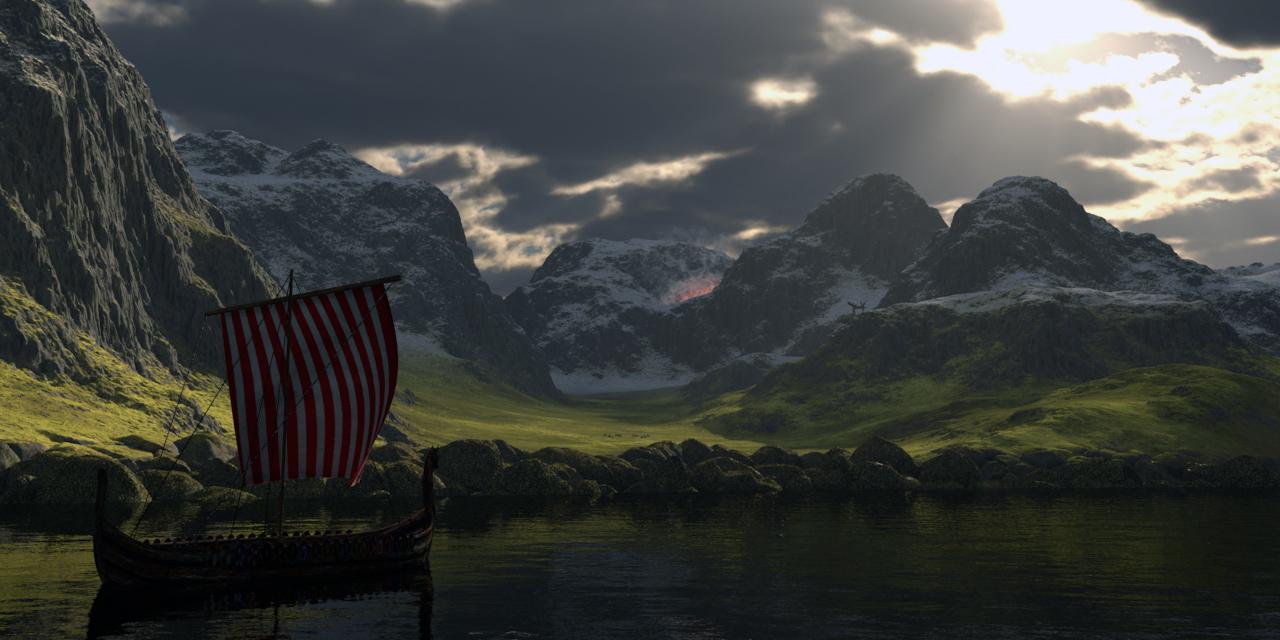 Looks like a winner Richard; and yes, I do see the deer. Be sure the final render is in a large size.
Great shadows.
Some adjustments.................... :-\
---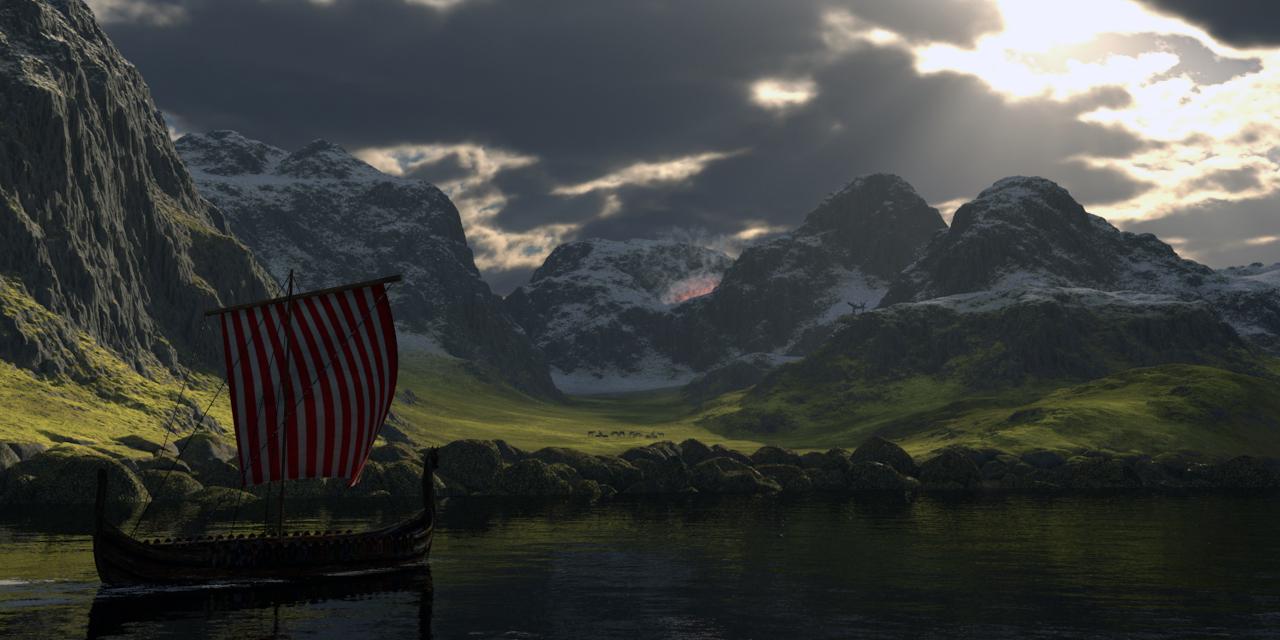 It's gathering momentum!
Looking better and better. Could the boat be lightened up just a tad? (Or is the deep shadow part of the effect you're after?)
Render time was almost 8 hours................ ???
---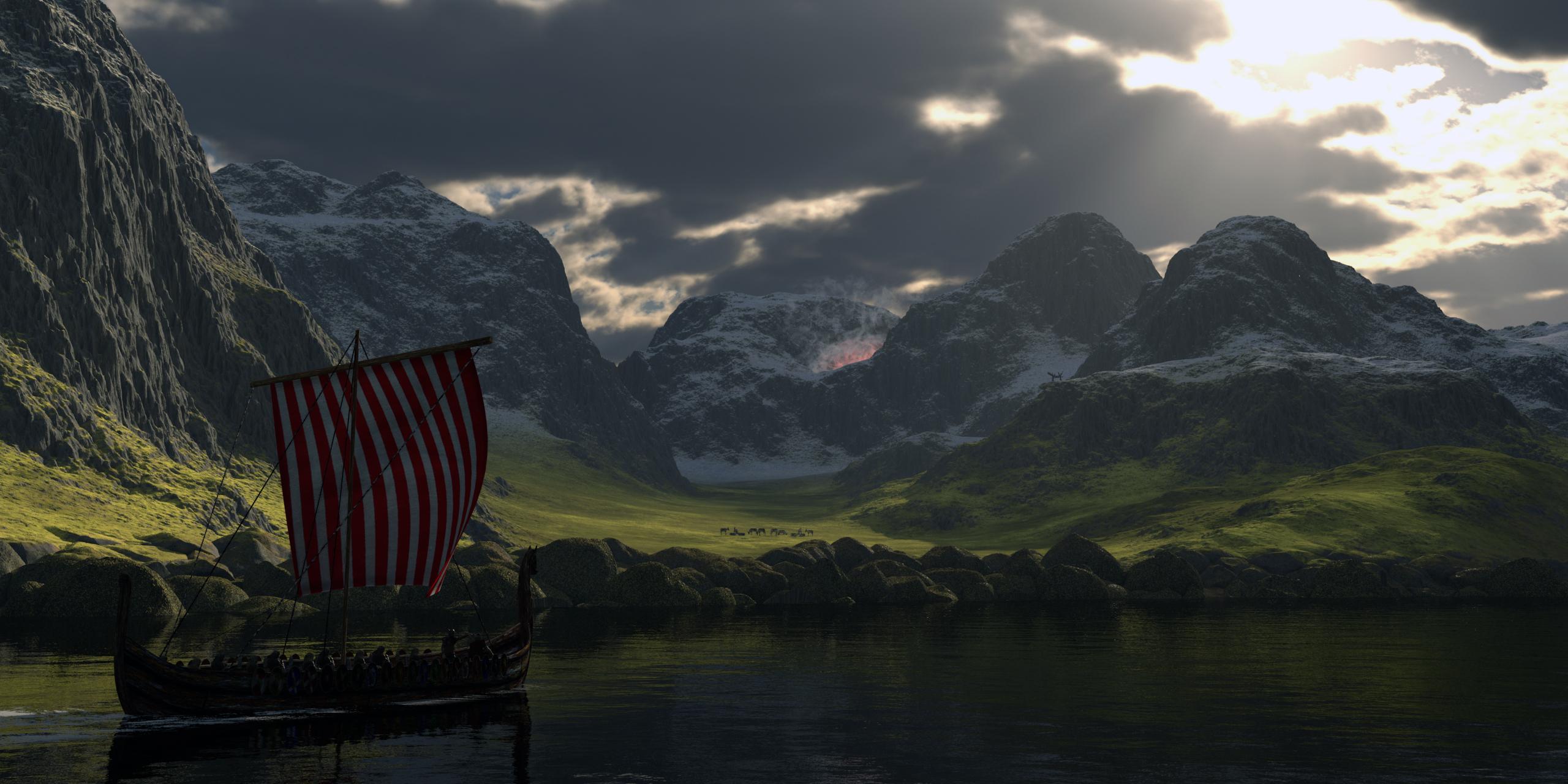 Aaah,the dreaded norsemen rolling in.

A question,if you don't mind:what is that structure on top of the
foreground hill/mountain to the right?
Perfection; very good!
The structure is a large horn used for greetings or warnings..............whatever the case might be. ;D
---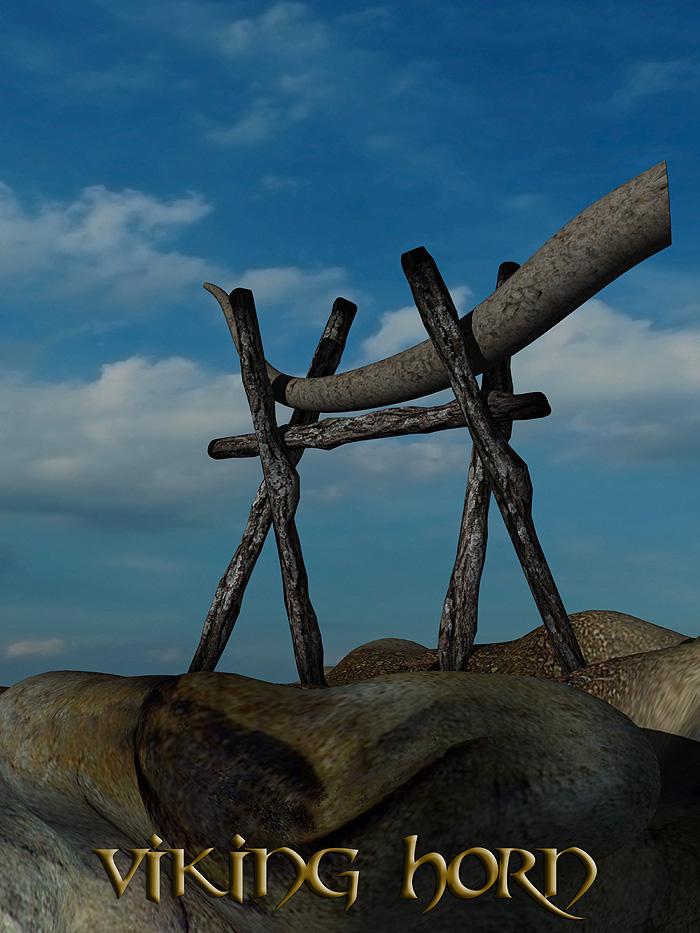 8) Nice detail.
Keep going Richard!
It's really coming together, Richard. There's one thing you should take a look at; there's a stretched piece of fake stone near the ship's bow. A too sharp mask or fuzzy zone maybe? And I would still do some work on the rocks, make them more irregular and without the tiny displacements. Maybe a simple billowed or voronoi noise with sizes 0.5/2/0.01 and a displacement of 0.5 and offset of 0.1. See what happens then.
Worked on the rocks again, changed the POV just a tad, tweaked the maps on the ship. I'm thru unless someone can give me a reason not to be. ;D
---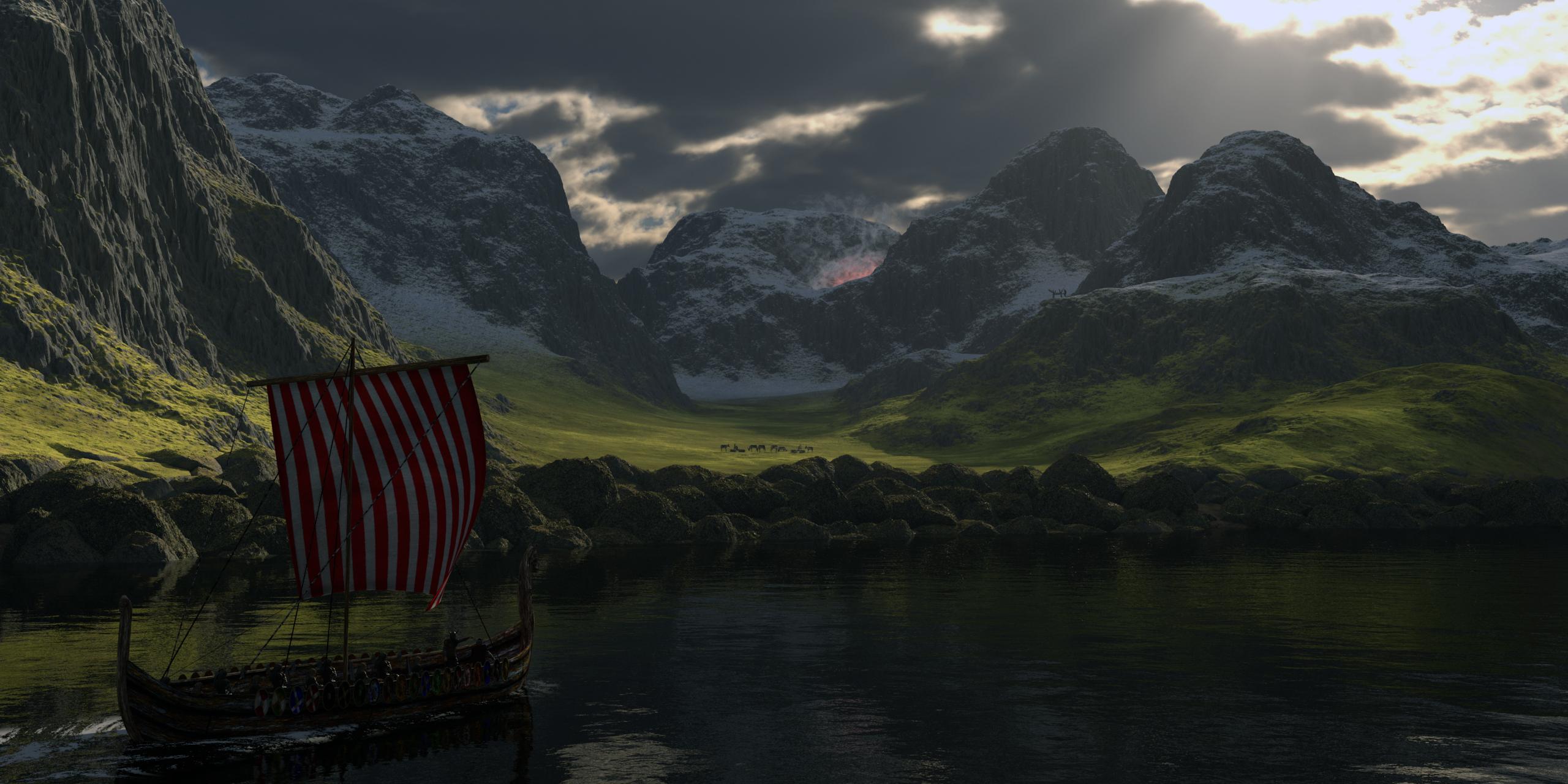 It's looking really good, Richard, but there's one or two things I would do to it. Hesitate to mention them, but I still do. See what you do with it, it's a great entry anyway.
1. Reduce the huge stones at the coast; they actually quite large (5-10m?), which isn't too realistic. You should (or better said; I would) try stones of max 1meter and a narrower line. And perhaps a very few bigger ones.
2. Take the warp out of the foam fractal, and stretch the fractal a bit (1.5 or so) in the travelling direction.
Once more into the breach................. ::)
---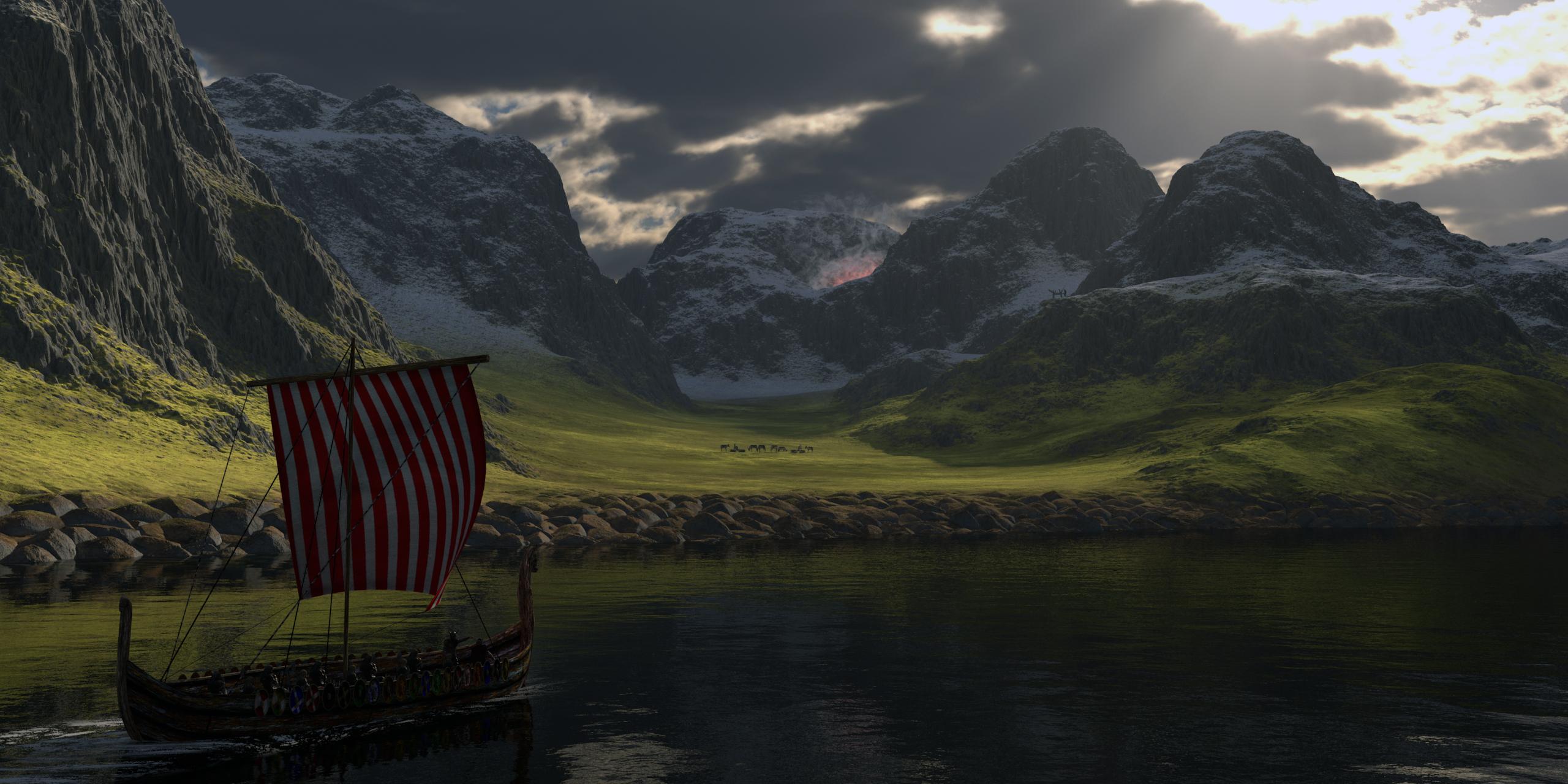 Try a painted mask for your wake. You can locate it by adding a transform shader, and taking the ship's location and angle.

The rocks are so much better now!
Worked on the rocks some more...........also the wake. Pretty happy with the pic. For all intents and purposes this is finished. I still got a month to tinker............ ;D
My new rig will be here next week................gotta render it one more time just for the hell of it. :-*
---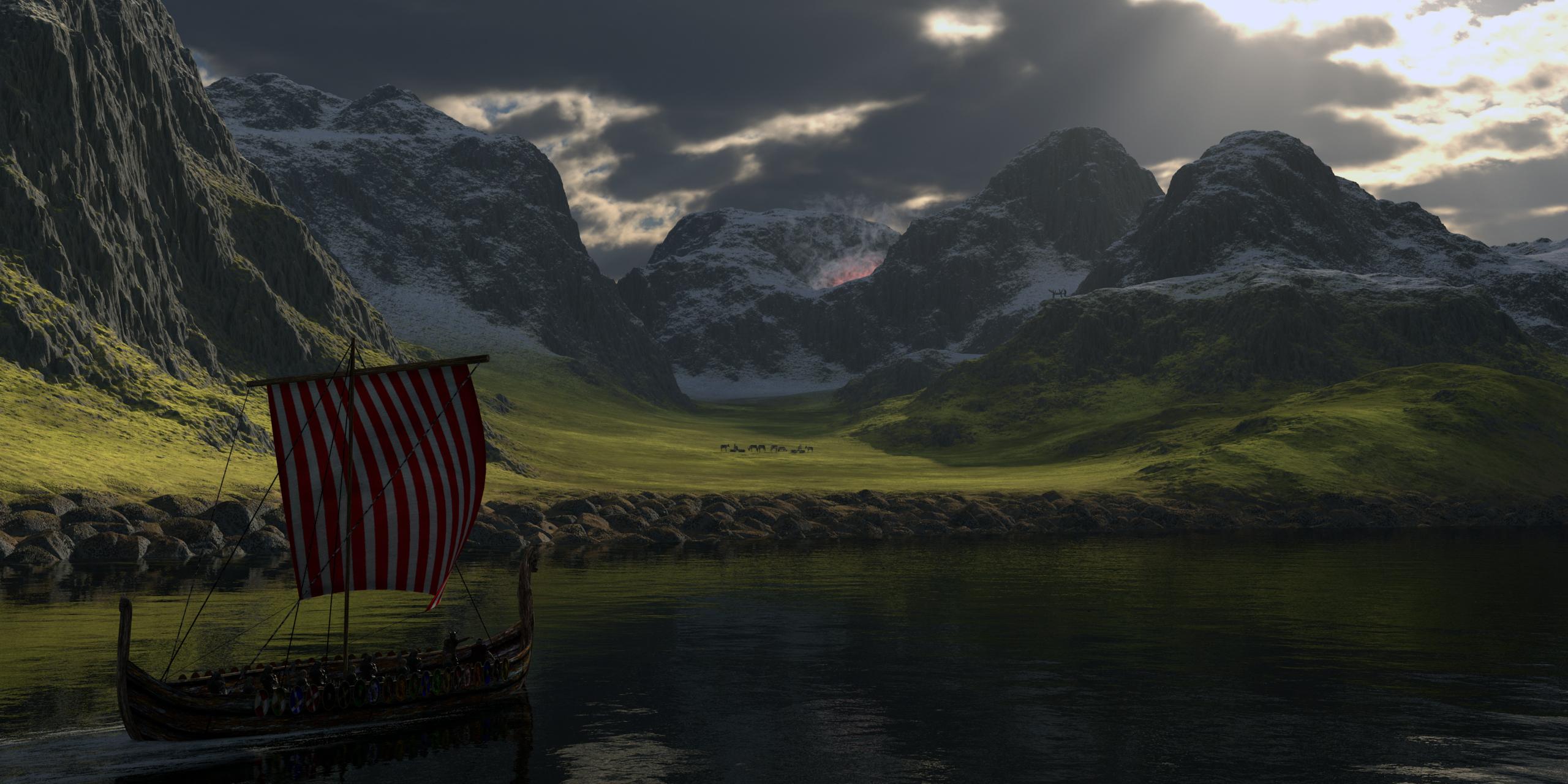 Looking very good. And, congrats on the new rig.
This looks very good.
Beautiful! Looks very Lord-Of-The-Ringish!
wonderful consistent render from one side to the other. Very deep and rich color and value!
A really epic scene, they look like they are on a mission!
massive sense of scale...
keep on!
:)
Jason