TGD and sample render.
There are a few pinholes (see upper left area) in the terrain probably due to excessive displacement.
Tried turning on "Force all edges" inside the Render node but it helps very little and add 75% to the render time.
If you get them, I'd say just spot fix them in post.
---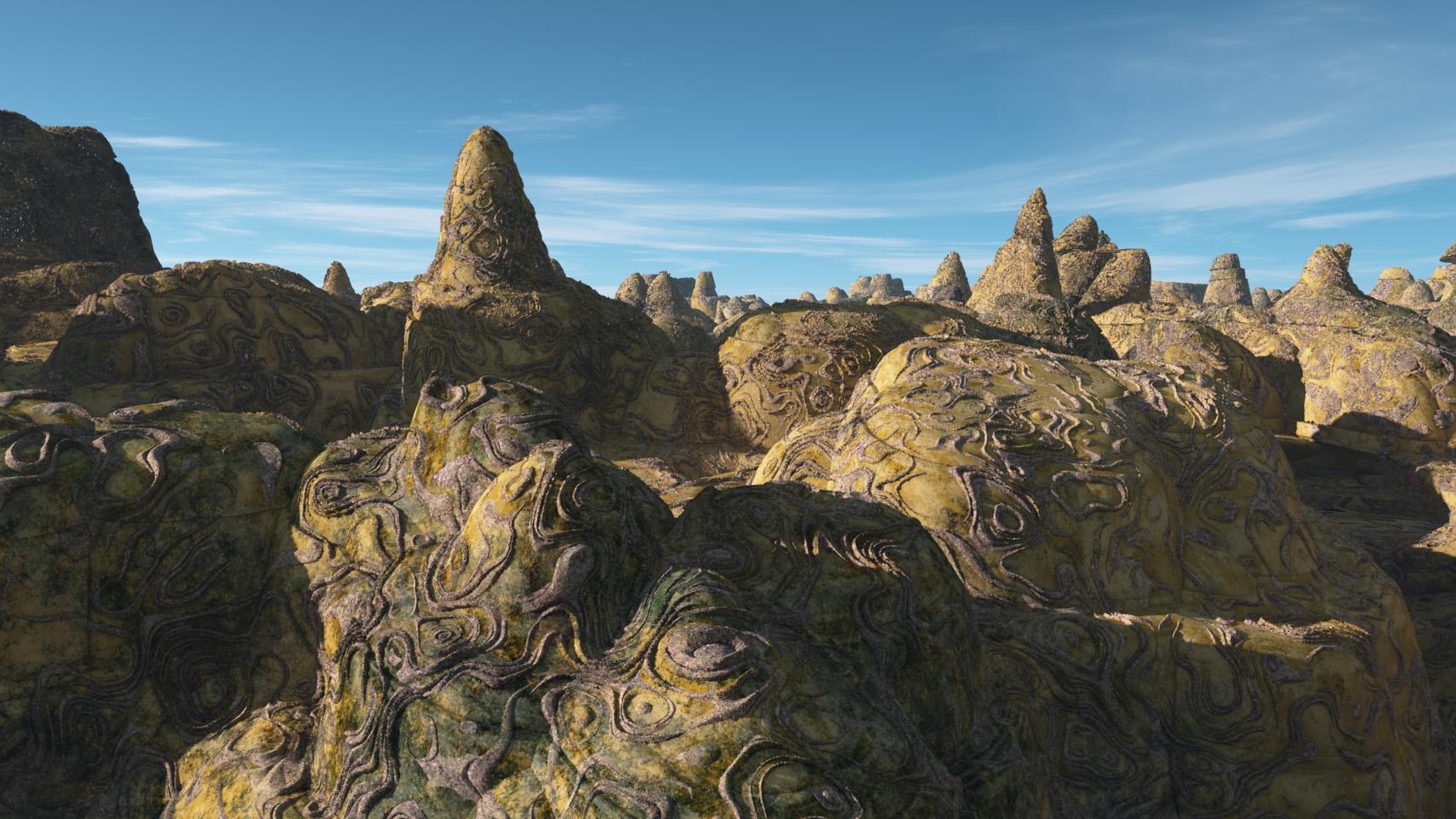 Thanks for sharing. :)