All,
I have done little on TG for a long time mainly due to work demands, so thought I'd do something simple to start with. As always please let me know where I can improve!
Thanks,
Jonathan
---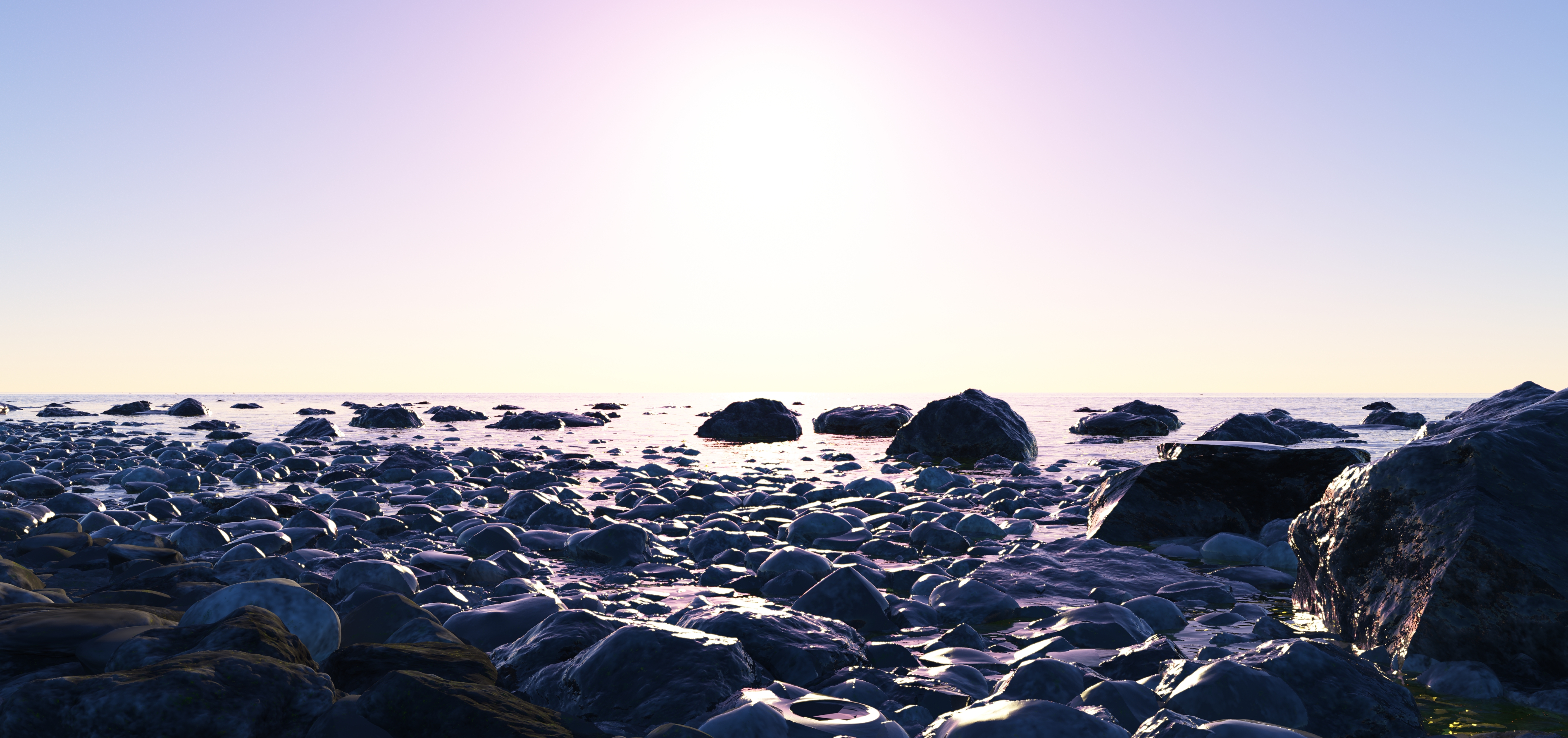 Very nice mood. 8)
First I would try to handle the sharp edges of the stones. A little displacement offset might help?
I'll give that a try! 8)
Good start, and welcome back! Oh, there is so much you can do - mountains in the distance, a few tasteful clouds. Take TG4 and twist the knobs a bit. I, too took a rather long sabbatical from this and am learning a little here and there once I returned. There's a ton of shared files (and knowledge) here from those much more skilled than I. Seek and learn!
I like the cleanliness and light of the render, so I would concentrate on the stones. A little offset may help indeed, but you could also try some fractal warp (small sizes) on the stones to offset the straight edges. Also, there's an ugly stone in front. Either mask that out by a simple shape at that location, or hit seed. Or put a log across or something.
Furthermore, I would only use the RT reflection for the lower wet part of the stones, so put it on a surface shader and set a max altitude and small fuzzy zone. Have that preceded by a non-RT reflective shader, so the tops are wet, but not very wet.

Welcome back!

I can't add anything to the other's suggestions :)
But anyway I personally like the beautiful simplicity very much.
Welcome back...I would follow Dune's cues...they're usually the most productive.
Gives me some inspiration, I like it a lot.

Thanks all for your, as always, constructive advice - I will have a second attempt in the next couple of days!