Some results of experiments with thick snow.
---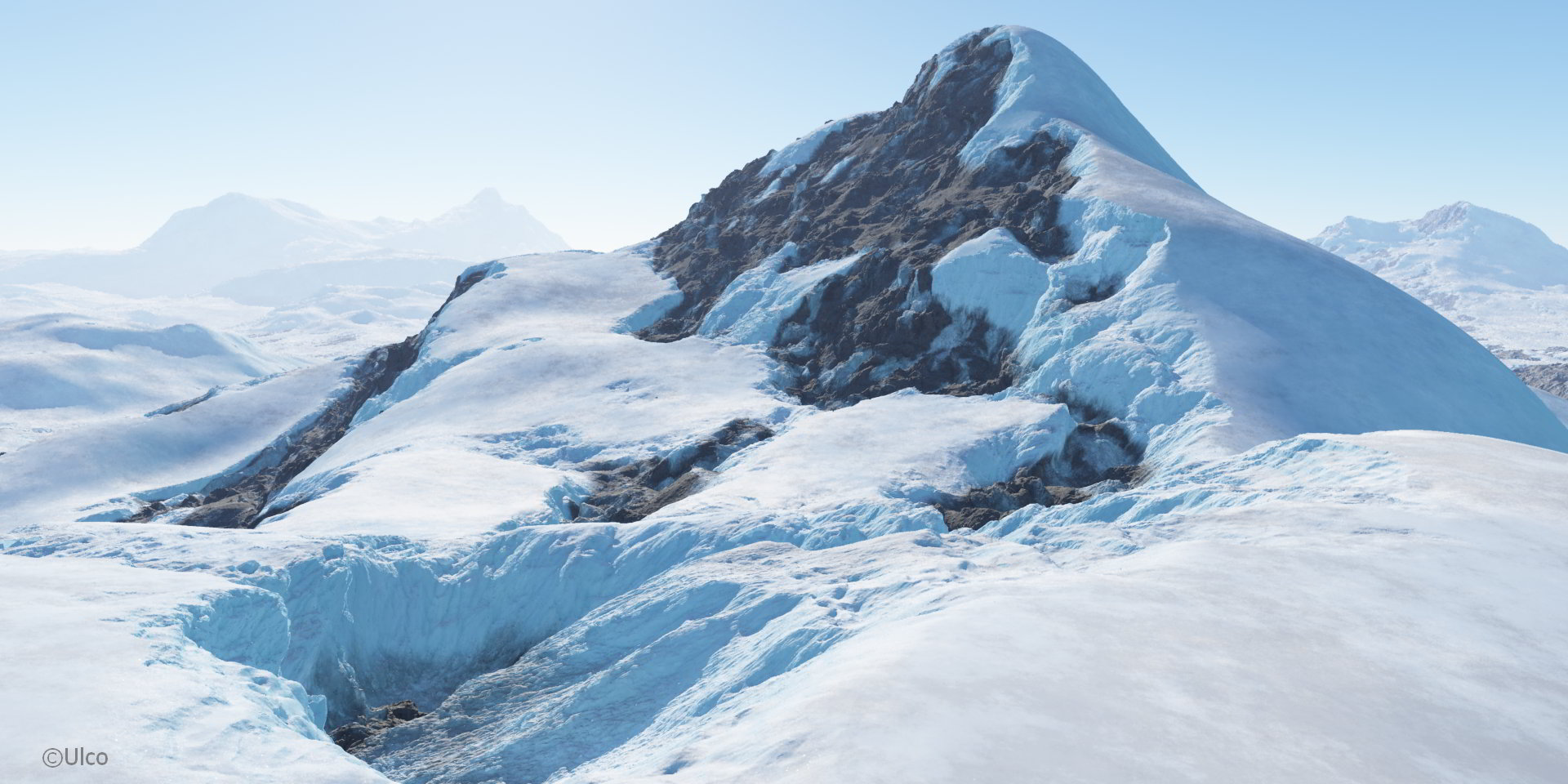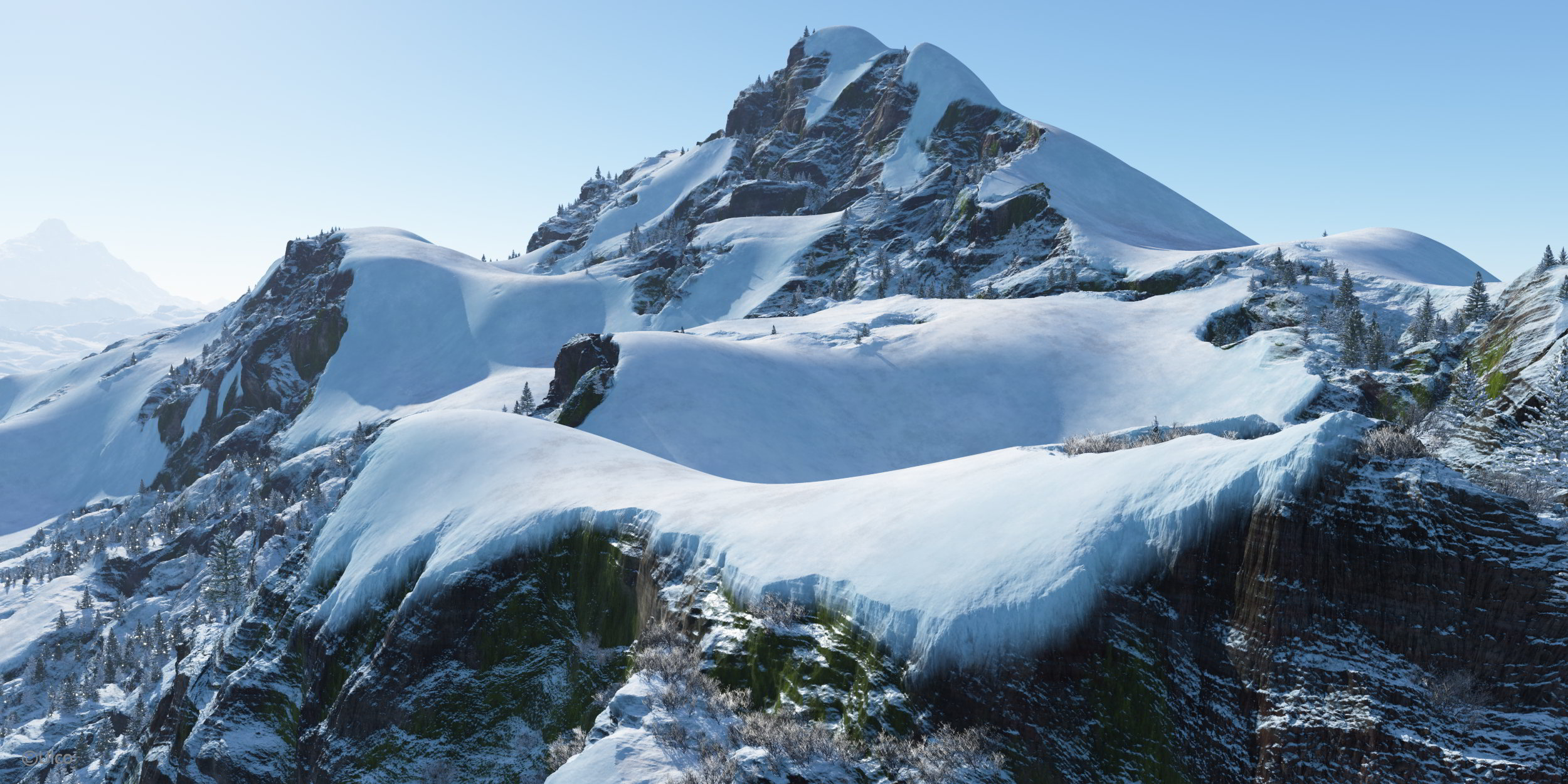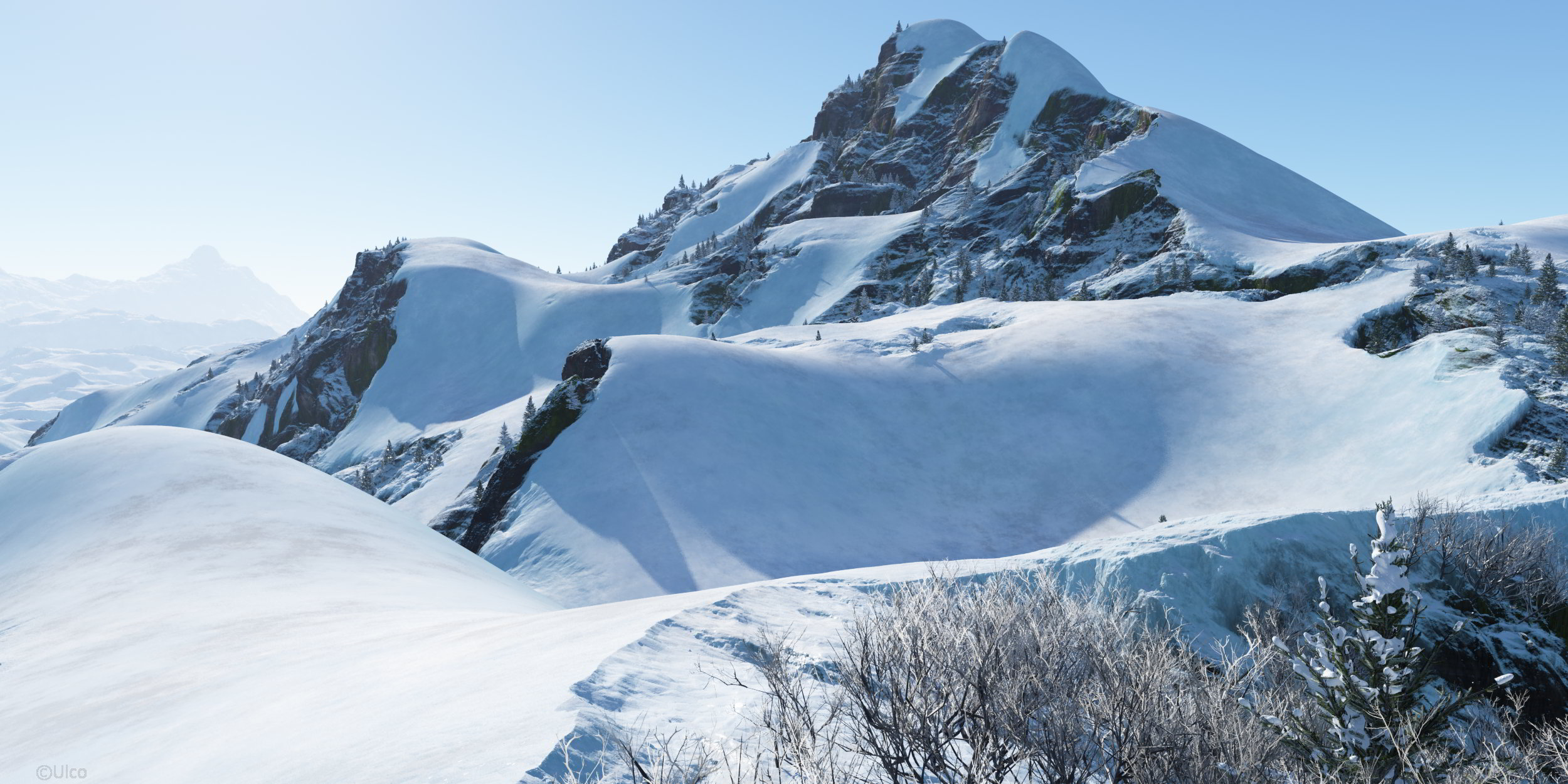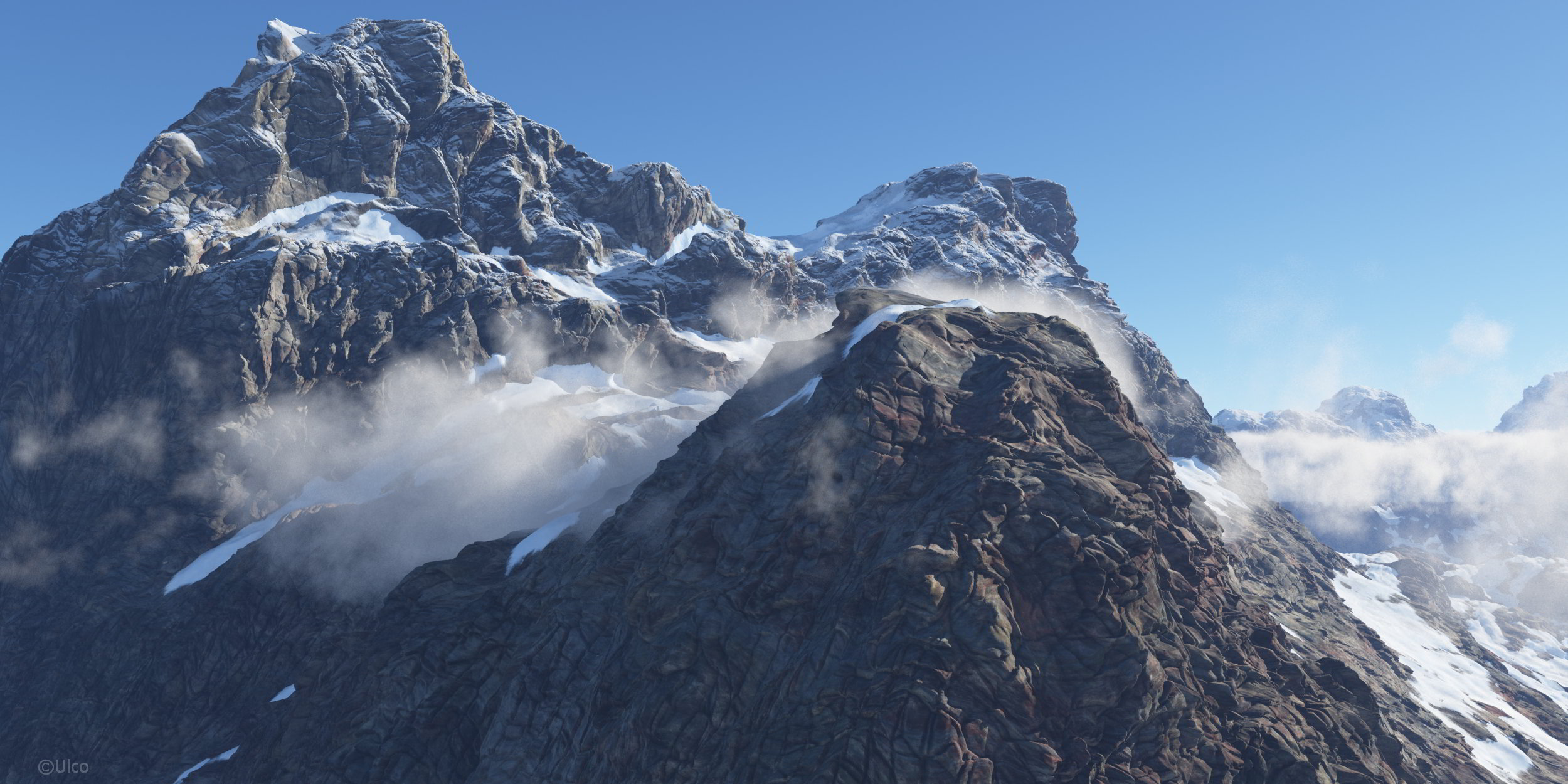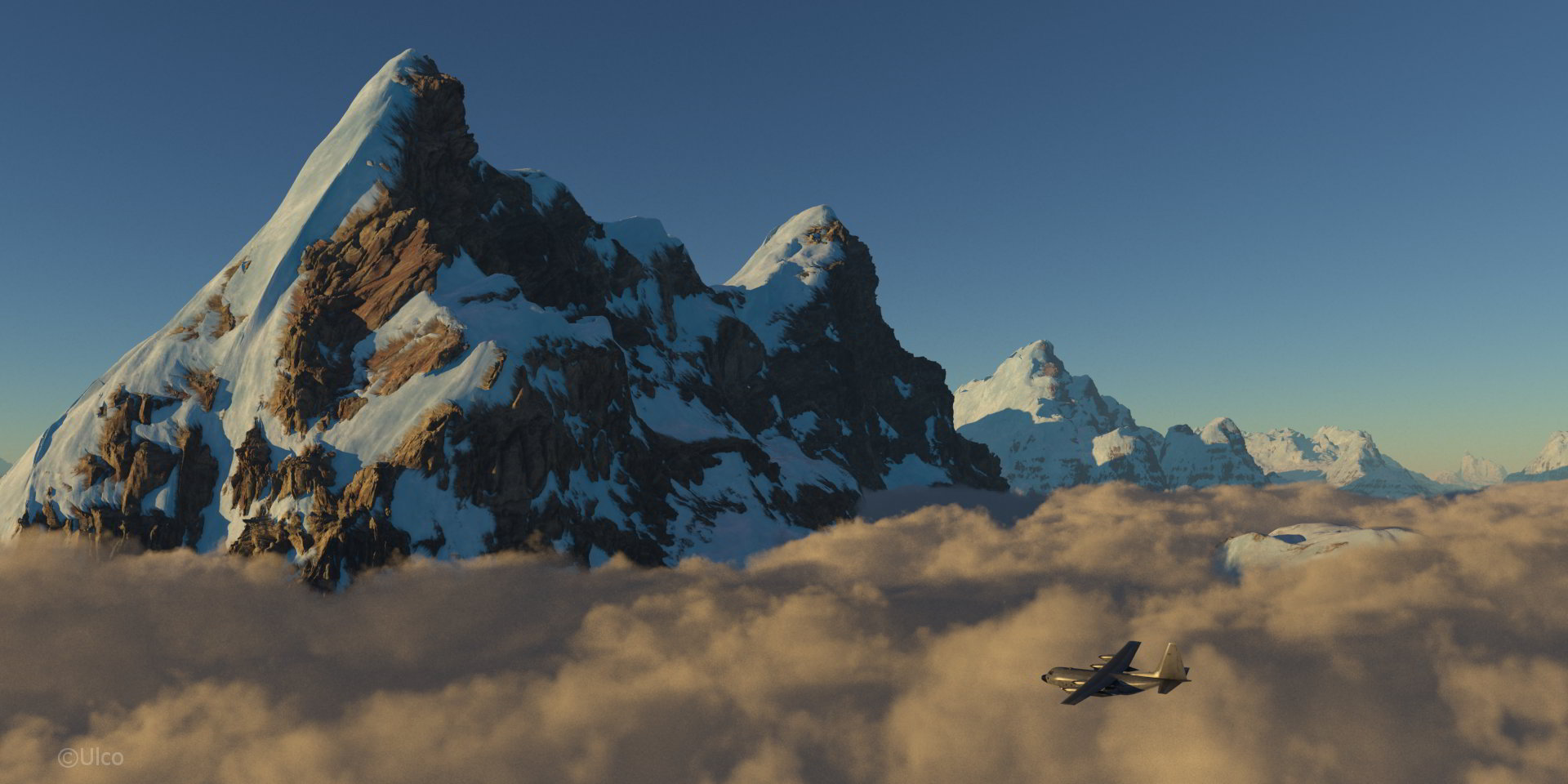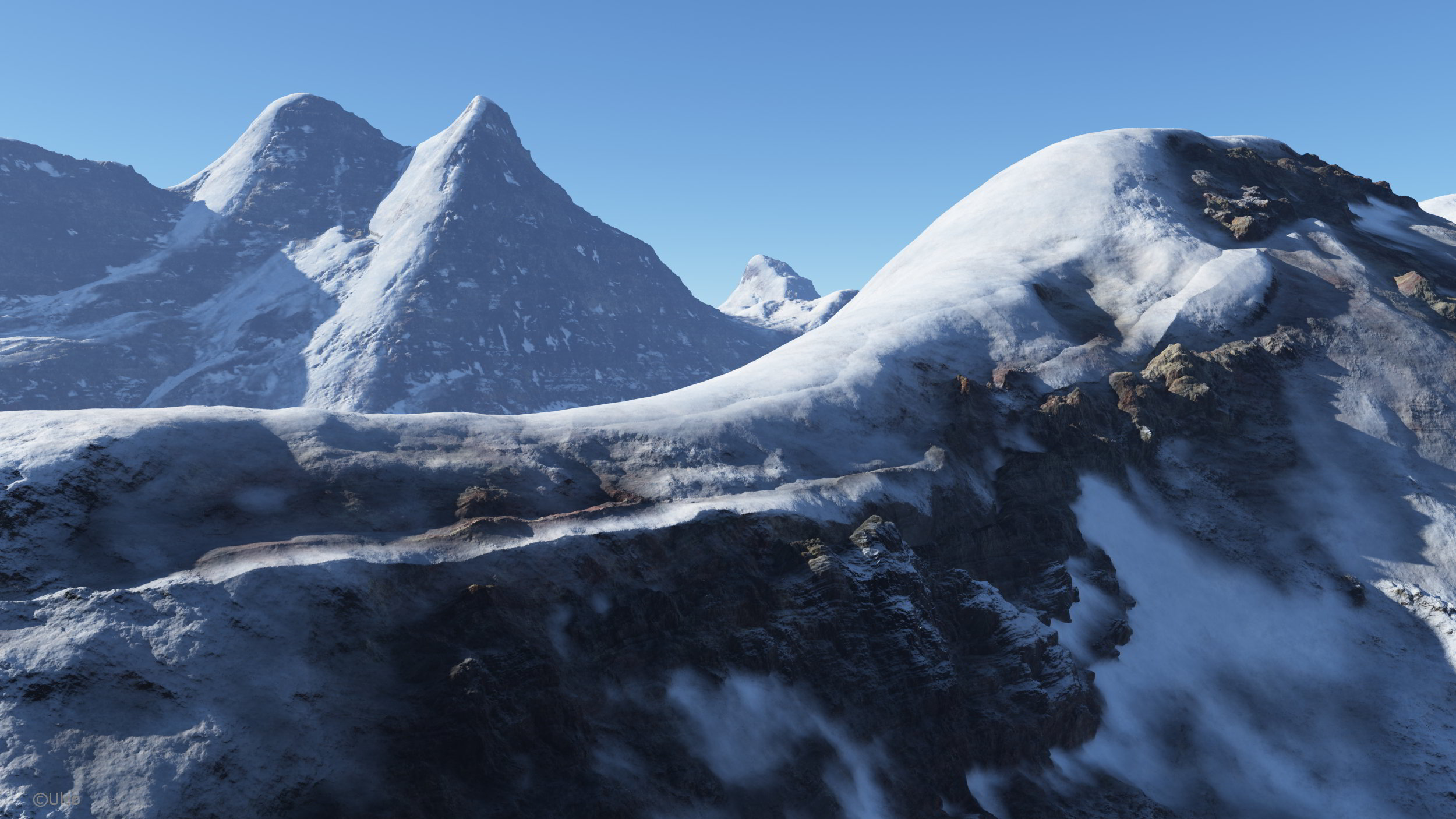 These look great. I've always struggled with this. How about using redirect or Vdisp to get cornices?
That would work, but I haven't included those here (yet).
Very cool and pretty convincing. I bet on mountain range at a distance it would be very realistic.
Yes, almost everything looks more realistic on a distance ;) Might do that, one day.
Are all these your renders Dune?
https://gallery.ulco-art.nl/?page_id=162

Superb!
These are looking awesome, definitely good for landscape shots, close up isn't bad either. It'd be believable with tweaks to improve for each specific scene I think.
Yes, they are... and thanks guys.
Some snow adhering to the cliffs in Thick snow_06-01-21-v1_test1.jpg is really fascinating. Looks great.
Awesome work. Realistic -> more realistic -> Ulco :)
Well, I wouldn't say my work is always (more than more) realistic. I'm more into experimenting, and getting unexpected stuff out of TG, and hardly ever finish something. But thanks :)
I came here far too late! Outstanding work on something that, sadly, is slowly becoming a thing of the past.
Extraordinary work Ulco. With pieces like that, you truly live up to your Dutch ancestors' reputation.
Too late? It's still there
Here's one of my references, btw. That was more or less the idea I was after.
---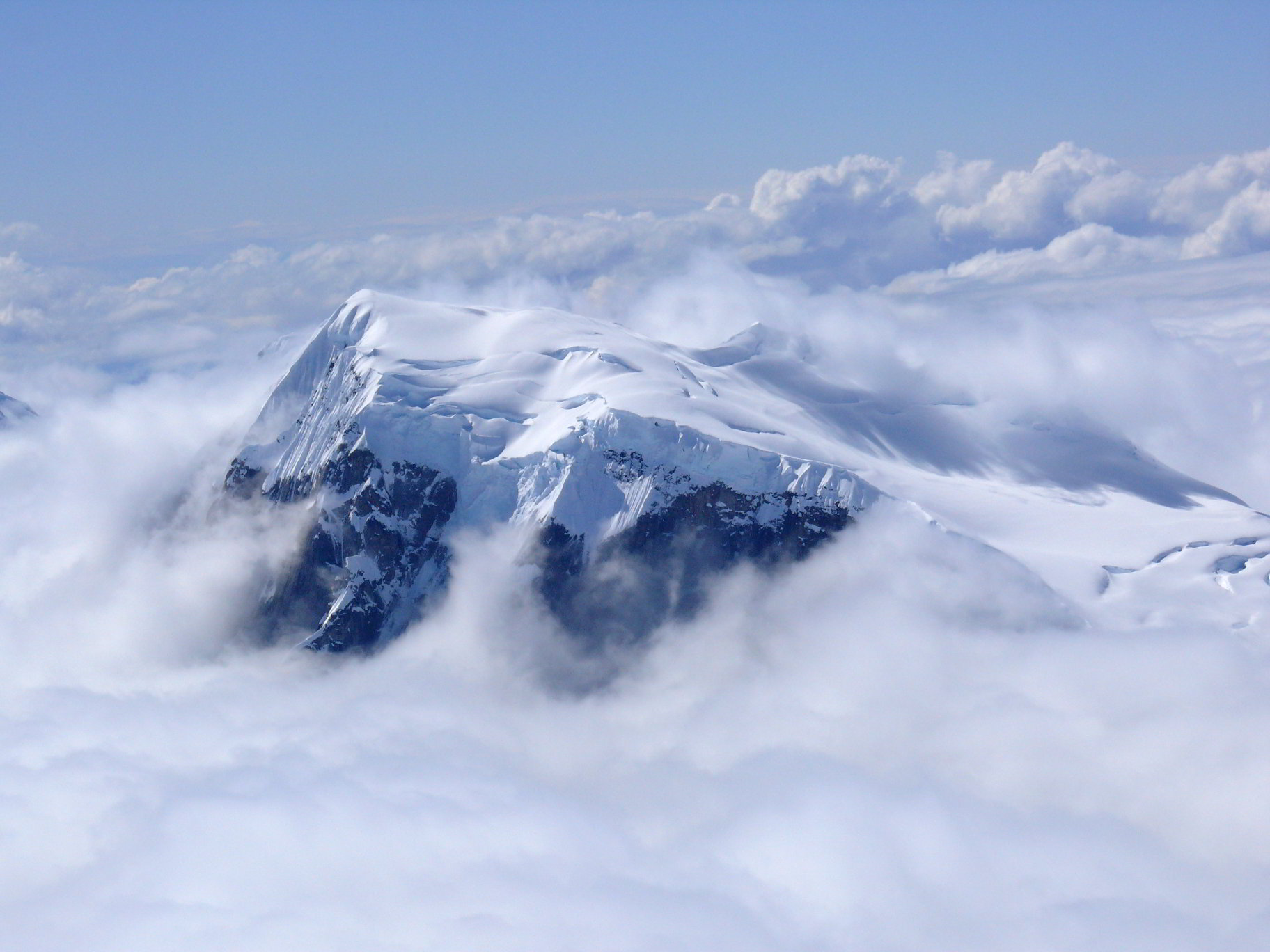 Ähämm... now you got me... is this a photo as a template or a render? :o
Photo (to show what I was after). I wish it were a render :P
Nice tests, some are more convincing than others, but that's what tests are for isn't it :) I think I like the snow on test4 the most.