just experimenting and came up with this layered and somewhat crumbling rock...
---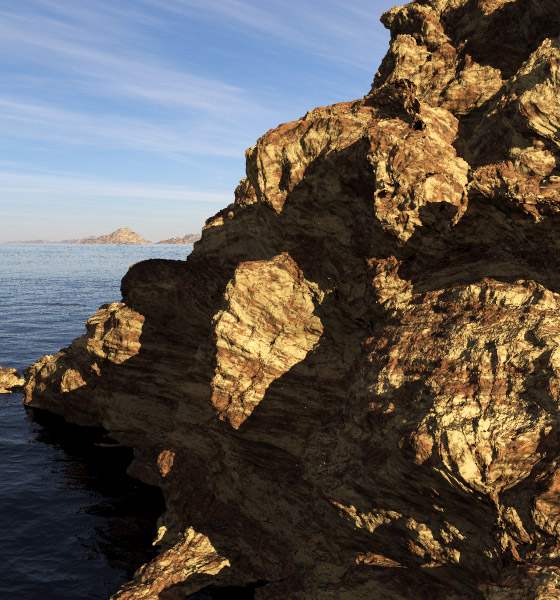 Fantastic job! That's one of the most photorealistic TG2 renders I've ever seen!
thanks a lot! now im thinking i shoulda made a nicer scene and everything...oh well maybe i can use it somewhere else
Nice layers and rock shape...
I love the shape nice work

Regards,

Will
beautiful structure, very believable and articulated

keep it up ;)
excellent looking rock surface...bravo.
Very nice-looking rocks indeed. Care to share the .tgd or a clip file? ;D

- Oshyan
Agree with Oshyan ;D ;D ;D
sure but i think youre giving me too much credit, its just a bunch of surface layers makin it look like that, and it wont look good zoomed in though i did tweak it in another one to look good at closer distance...

now im trying to make rock like that using terrain instead of surface layers....
thanks for sharing:D:D:D



thanks for the .tgd

regards,

Will
Thanks. This is definitely worth a look ;).
Thanks im going to have a look at this as ..well all this is new to me im learning :)
Gday Rich
Thanks for the picture and tgd - had a bit of a play with the tgd and here is the result - changed the Power Fractal seed to 355 and tried to find a good POV to suit my needs
Also my first real play at planets
I am rendering a 800 x 600 of another view of the terrain - only have the free version - and will post when finished
Mike
---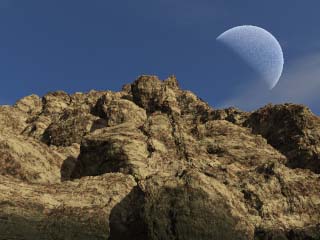 This one's looking good too. You guys have found some nice, realistic rock formations here.
Gday
Here is another POV of the previous pic/ tgd - 800 x 600 and took 28 hrs 4 min to render on P4 HT 2.8 with 1Gig RAM
---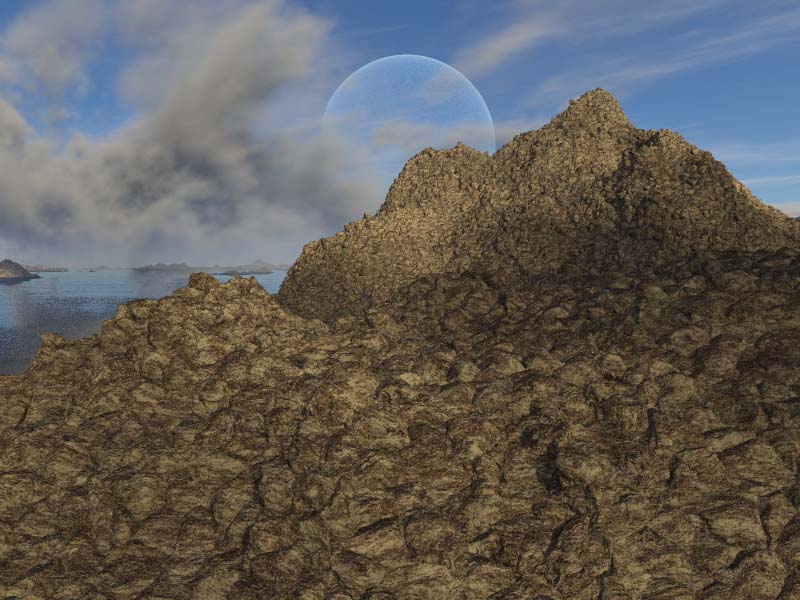 nice clouds.. did you render this on high settings for such a long render time or just high cloud samples?


Gday king_tiger_666

Here is the tgd

Mike