File:Create new render layer.png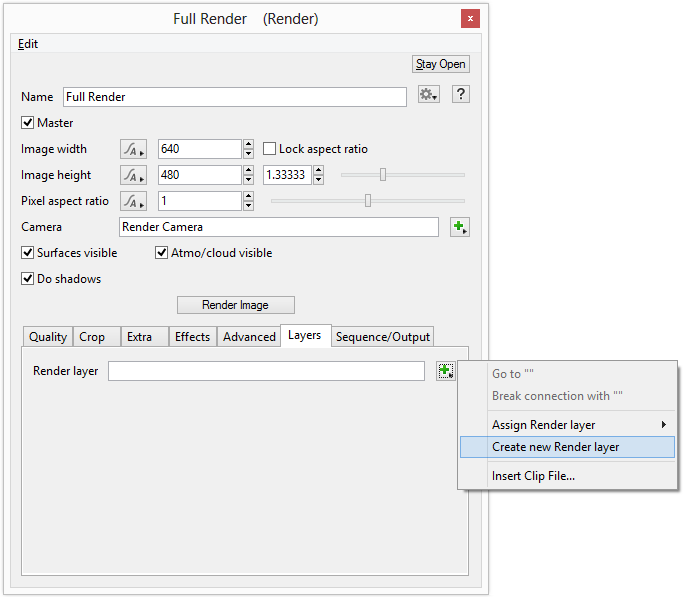 No higher resolution available.
Creating a new render layer from a render node's Layers tab.
A single object or device in the node network which generates or modifies data and may accept input data or create output data or both, depending on its function. Nodes usually have their own settings which control the data they create or how they modify data passing through them. Nodes are connected together in a network to perform work in a network-based user interface. In Terragen 2 nodes are connected together to describe a scene.
File history
Click on a date/time to view the file as it appeared at that time.
You cannot overwrite this file.
File usage
There are no pages that link to this file.