And how do I get rid of it? I suspect it's a setting of some sort since it has survived a reload of the scene, and a subsequent machine reboot and scene reload. Anyone know what it is? ???
---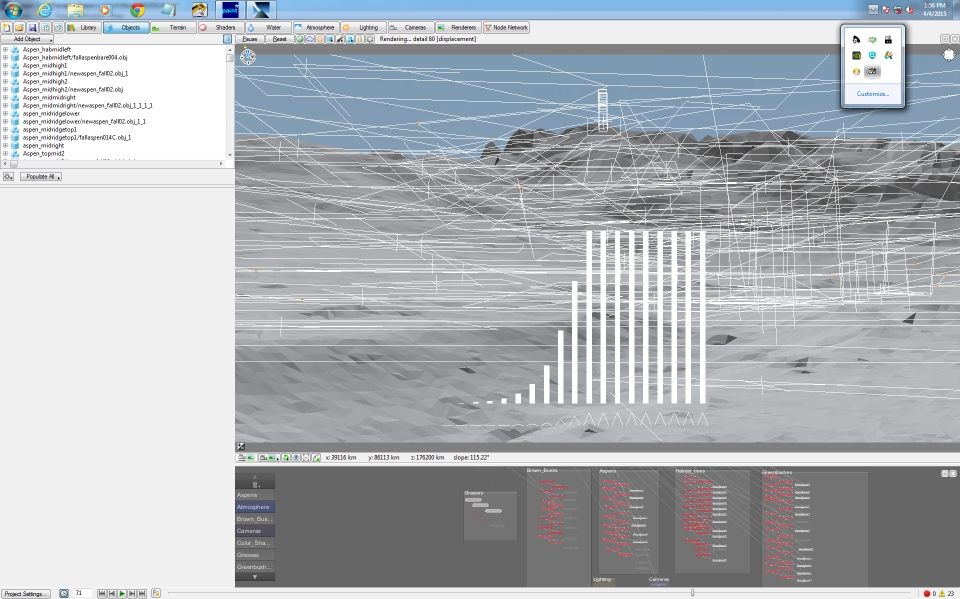 You accidentally activated 'show hud in preview' in some fractal. Top left (at least in PF), there are 2 buttons; the lower one.
Ahhhh.... That's it! Thanks Ulco. I've never (purposely) checked that button and had no idea what it did. A brief scan thru the TG Wiki didn't help me understand it's function, I assume HUD is Heads Up Display? So how is it used?
I can't tell you, I never use it. Maybe it's a graphical thing showing height ratio's?
I got nothing! No buttons. Ho HUD.
Can you post a screen shot of the buttons?

I'm interested in more.


Here's a couple of screenshots. Be nice to understand what this display means, although it looks the same in the couple of ones I've tried. The 'Hidden Mysteries' of Terragen. ;)
---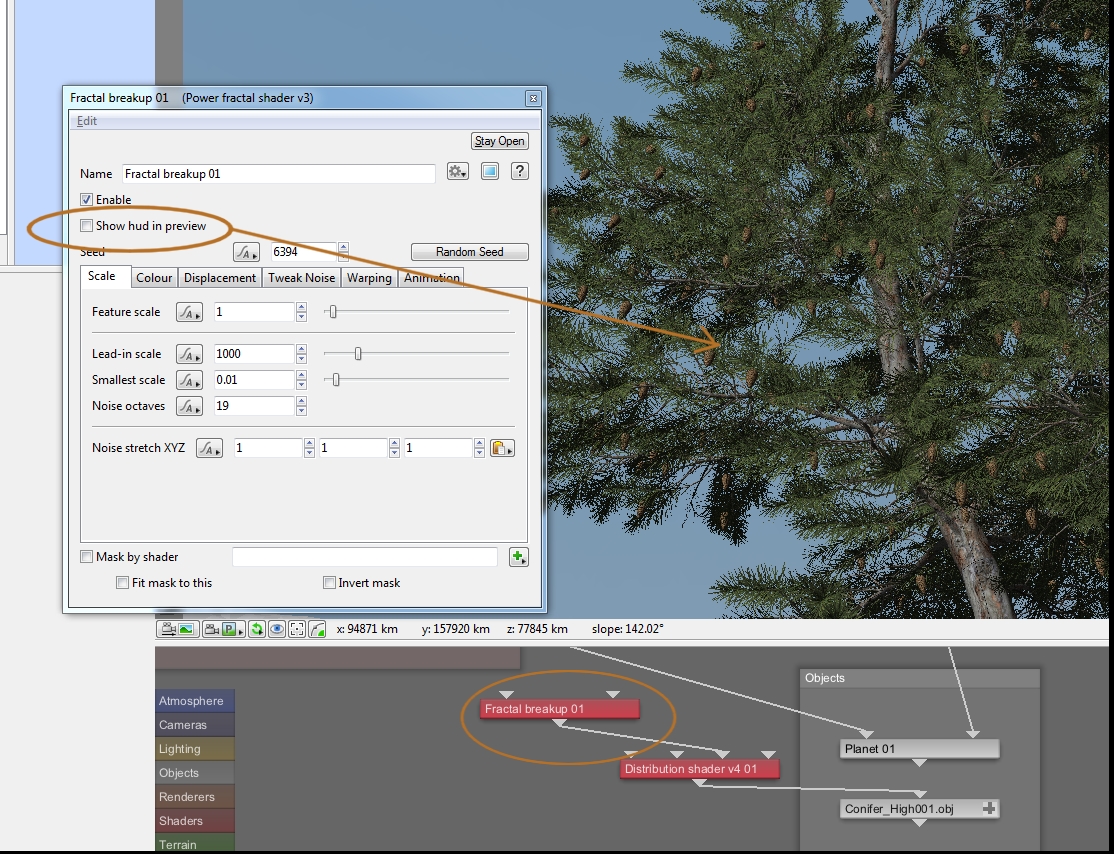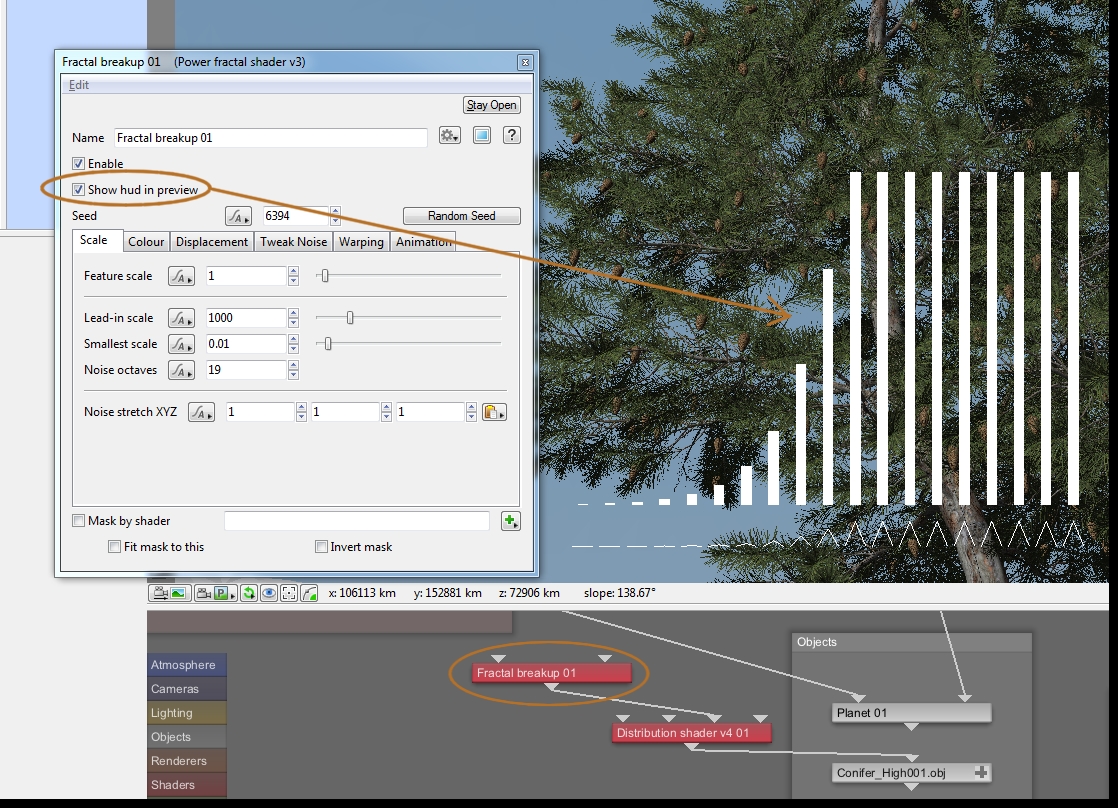 Errr... I do believe this is Alpha-only there Zaxxon. Shhh! :P

- Oshyan
Ooopppsss...
Busted!

If it's what I think it is, It will help adjust shaders graphically so you don't need to guess so much at first. It might reduce so many test renders. An artist would probably get better at it with more time.

I thought it was a bit strange that an advanced user like Zaxxon would be lost. For me however, That just a normal working mode.
I 'm glad someone is taking bullets for us.

I won't tell.