Another typical mountain scene :P. Did path tracing on this one. I know it doesn't really work with transparency yet, but for the purposes of the pond here that wasn't really necessary, and I felt it gave it a better reflective surface.
---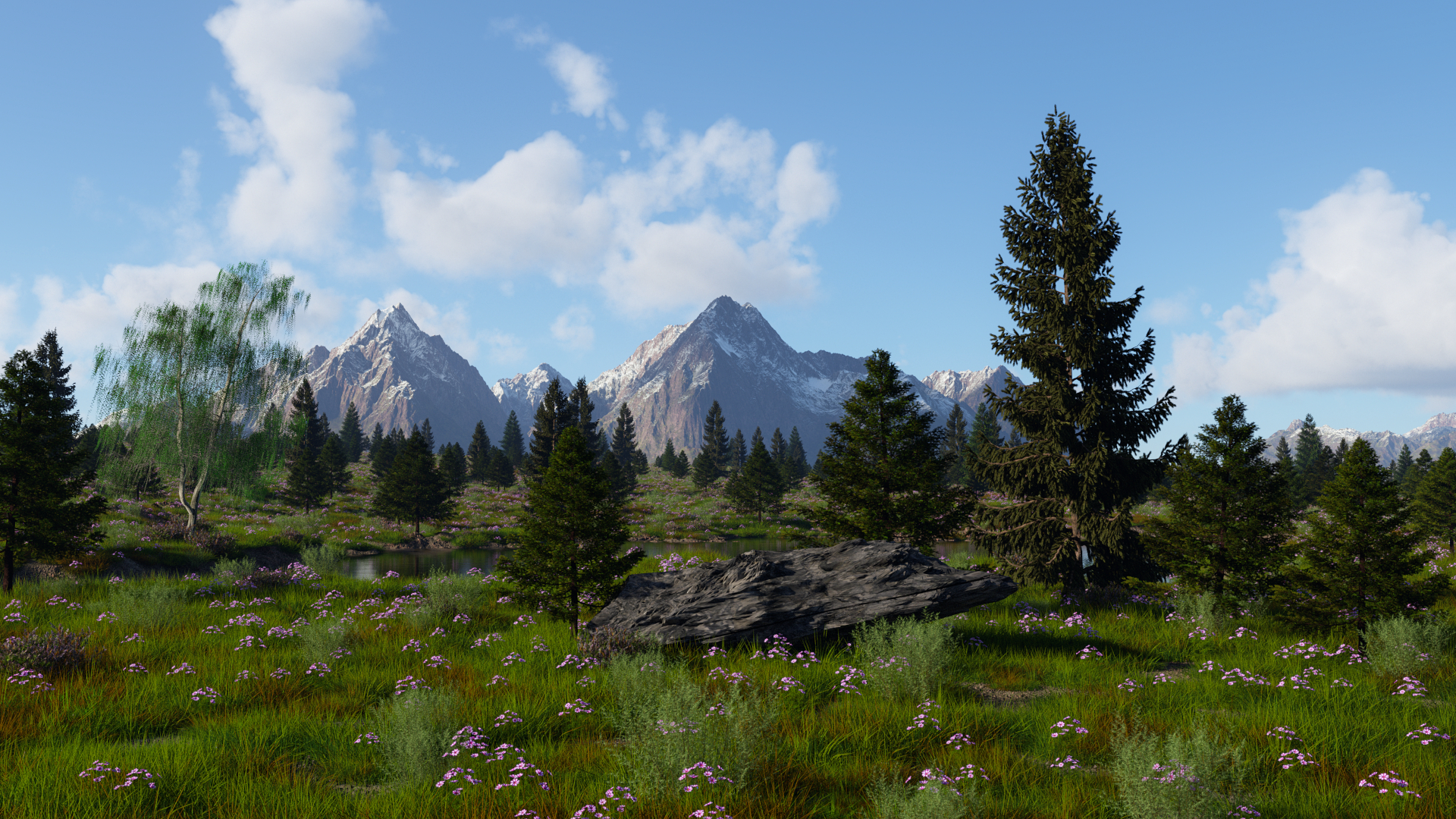 Looks pretty good, though I'd love a better view of the pond.

Maybe the vegetation could use some transparency.
Very pleasant render, great work. I agree with Was, I think I would move the cam a bit left and up, so you get the whole left tree in view and a bit more of the water. I would also replace the birch, as it looks like it's taking off to the skies ;)
Beautiful scene.
The birch is in fact a bit disturbing the scene. A try without it would be interesting.
A Doc and Dune...I suspect that is a sick weeping willow and it's radically out of place with all the conifers..I agree it should go and it would be a more coherent scene IMHO.
An update using some of the suggestions posted. The willow did need to go ;)
---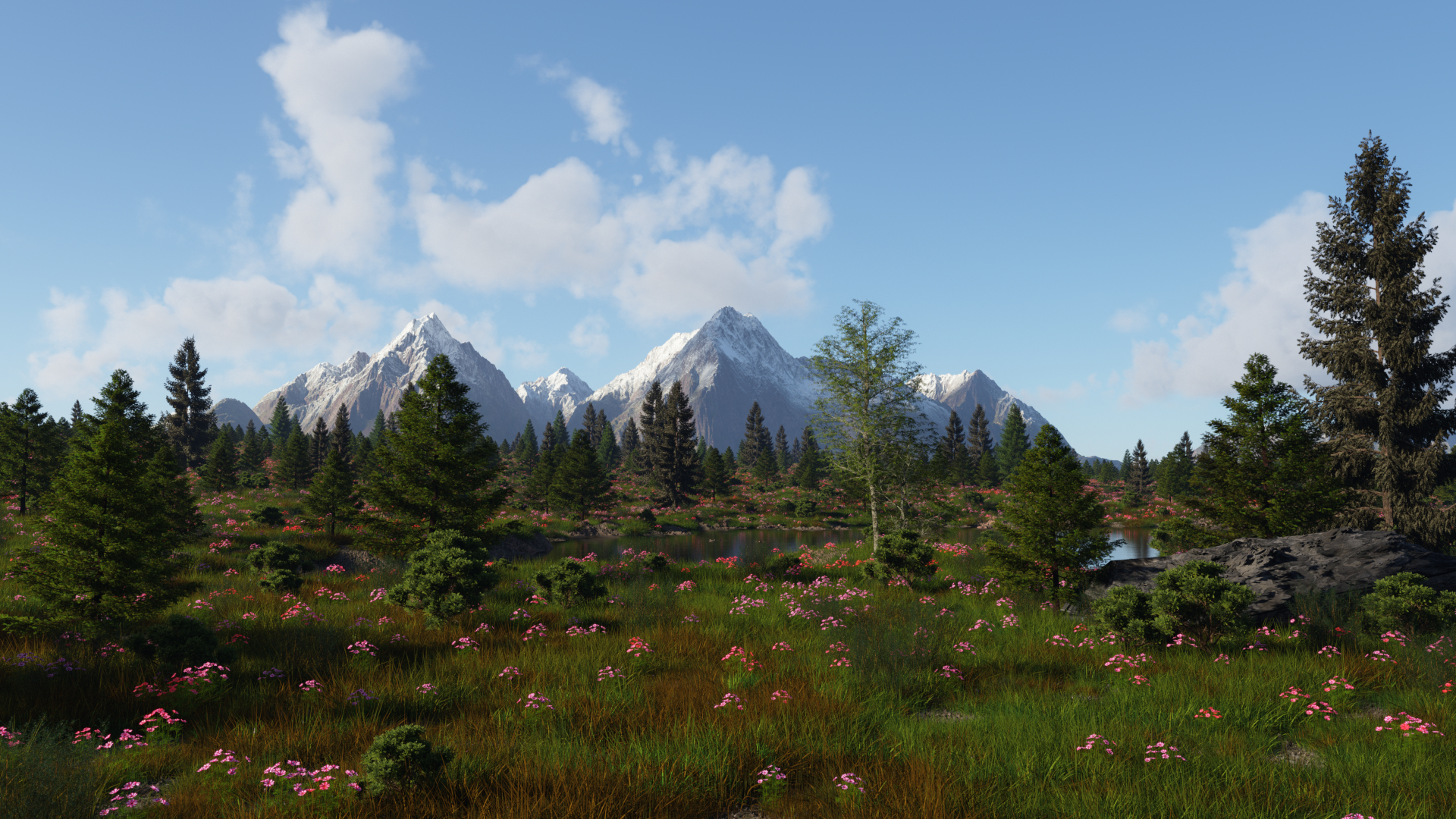 Great update. I like this much more. The lake is more there, but still subtle. I also like the shadow over the mountains. One thing that struck me; the very black patches on the stone at the right. Are they artifacts or on purpose, part of the texture?
And perhaps I would put the flowers slightly more in patches, they're a bit evenly spread.
Like a picture from a book of fairytales. Beautiful :)
Well fixed...great scene...Like.