The light source has a problem where if the light isn't just the exact proportions between strength and size as it covers an object that it will do this.
I've seen this numerous times. What can we do?
---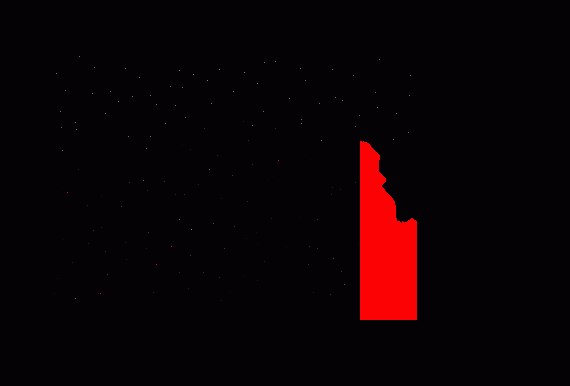 That looks like a GI bug, which often causes this saturated red rendering error. This issue will be addressed in the future. In the meantime if you don't need GI consider turning it off (by setting both GI detail controls in your Renderer to 0). If this doesn't address the issue please let us know and perhaps provide a .tgd file for us to look at.

- Oshyan
Oshyan, this corrected the problem. I'm beginning to understand. Sort of. :D I'll just keep playing around with it in the meantime.