Four asteroid and explosion-related clipfiles.
asteroid-tbh.tgc - Just your average 12000 m diameter rock.
meteor-tbh.tgc - A molten asteroid. Need I say more?
explosion-tbh.tgc - An explosion cloud. Not sure how it looks by itself (designed around the meteor file). Remember to make a separate camera and put it where you want the explosion. It's sized for a nuke or asteroid impact.
impact-tbh.tgc - An asteroid impact. Instructions are in the file and are readable upon insertion. I've lost the impact twice and had to restart it both times, so make sure you give me credit if you use it.
Two big rocks, one without strata, and one with.
---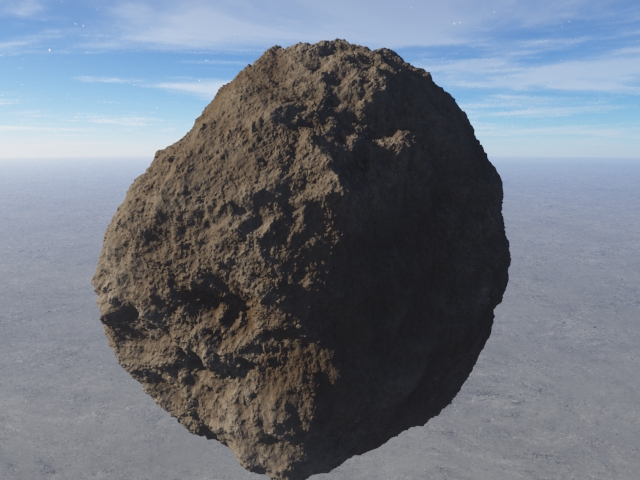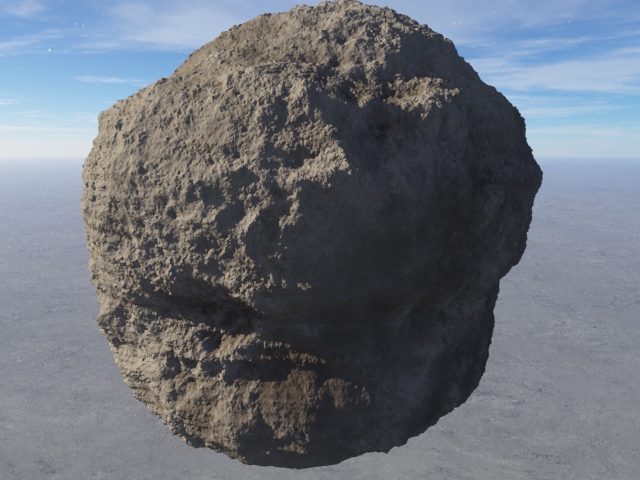 Nifty. Those can come in handy with just some more color variation.
They would make nice boulders also. Nice work!
One tip if you want to use the rock with strata: Remember that no matter how you rotate it, the strata will always face the same direction. This is because the strata are created with a stretched power fractal. If you crack open the rock nodes, you'll see nothing but power fractals!