Terragen Video Tutorials – TerraTuts
Welcome to the 'TerraTuts' video tutorials.
These videos are divided into 4 sections:
Getting Started
Basic Scenes
Beginners Tools and
Intermediary levels.
However, if you prefer to see all 50+ tutorials tutorials together, look here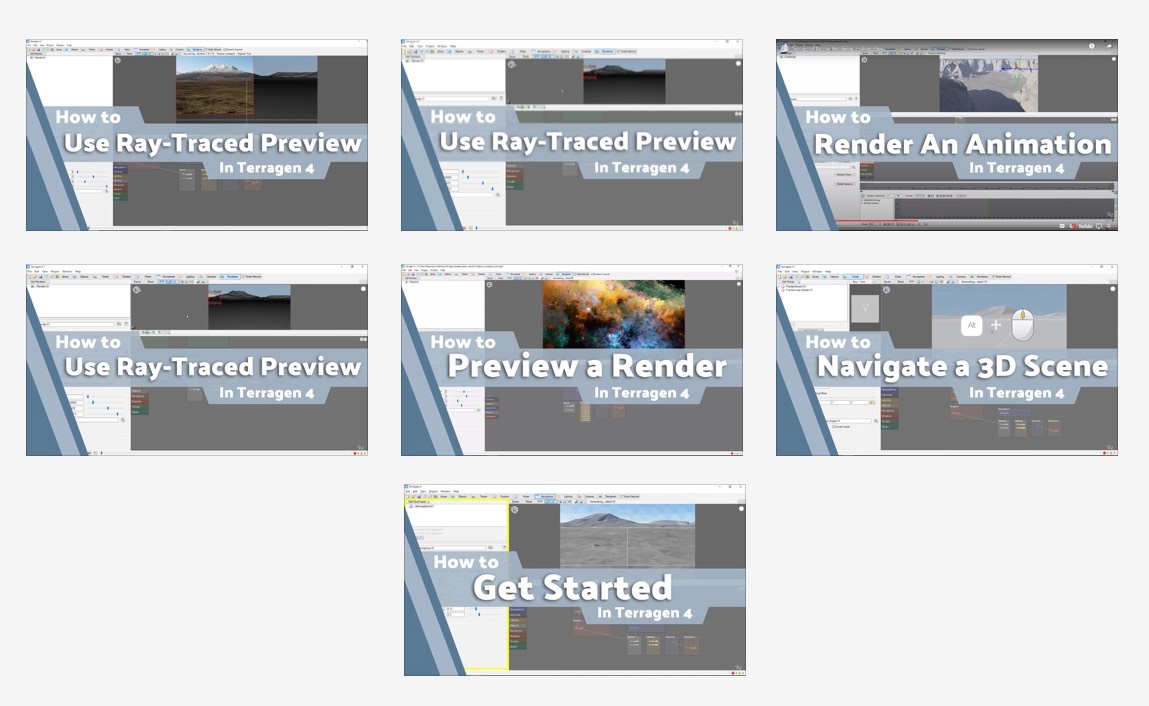 TerraTuts – Getting Started
A light introduction into understanding the basics of the interface.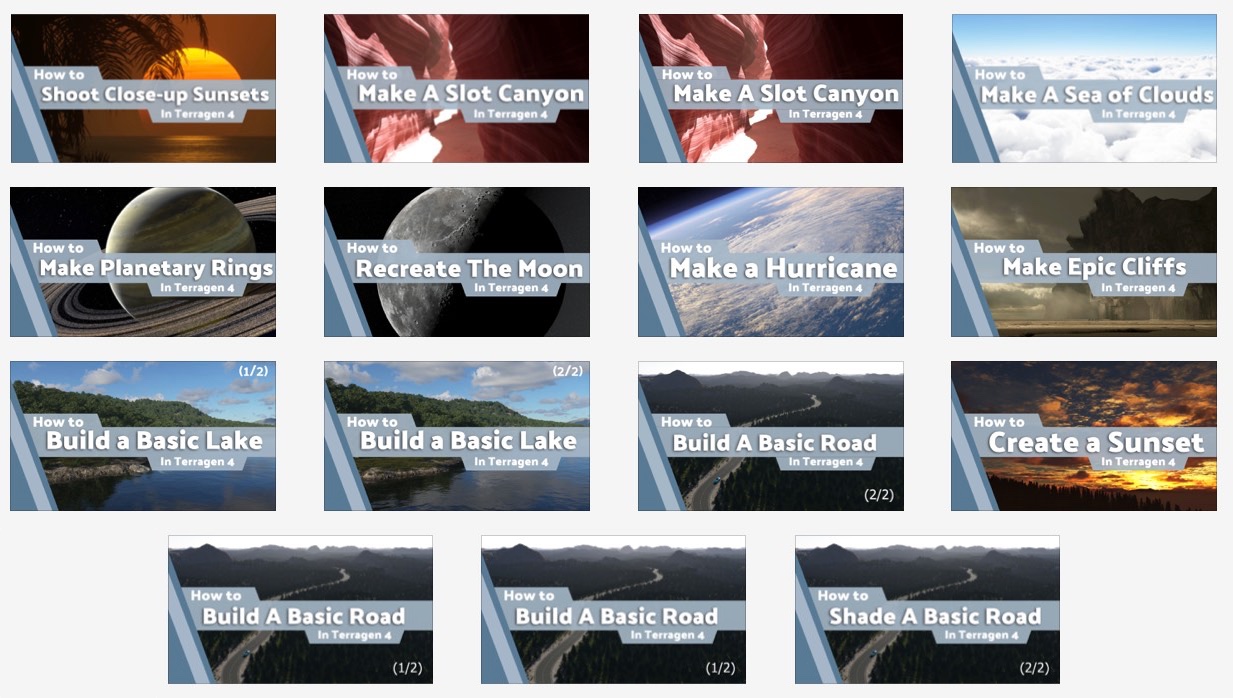 TerraTuts – Basic Scenes
These 14 videos will get you familiar with how a scene is put together.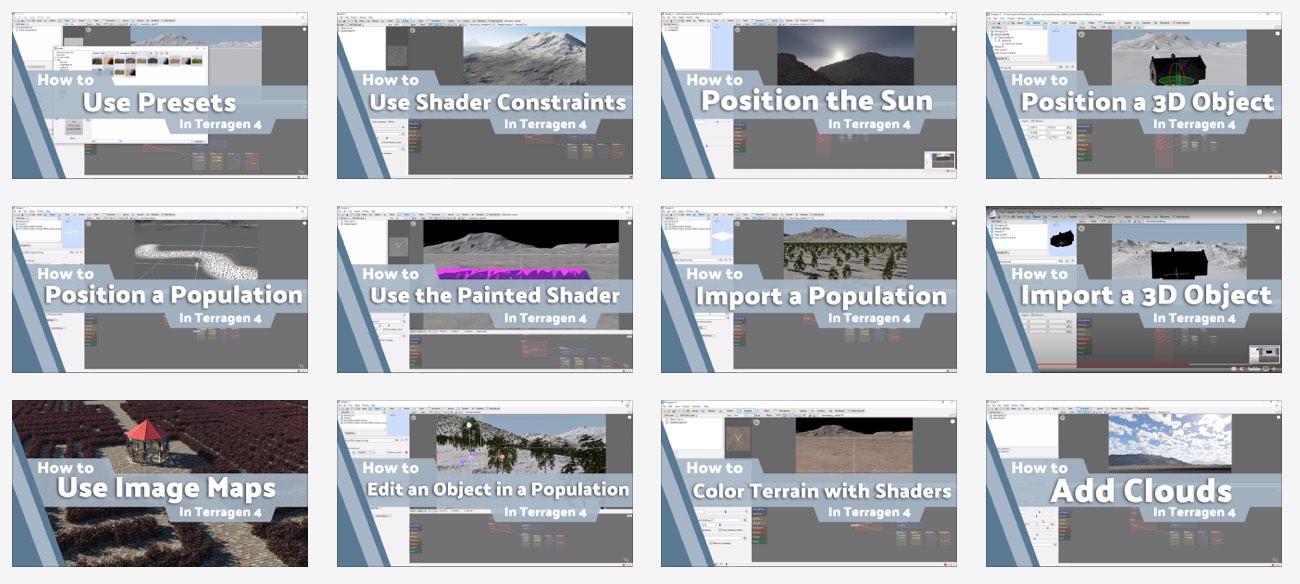 TerraTuts – Beginner Tools
There's a LOT of tools in Terragen, these 13 videos will give you all the knowledge you need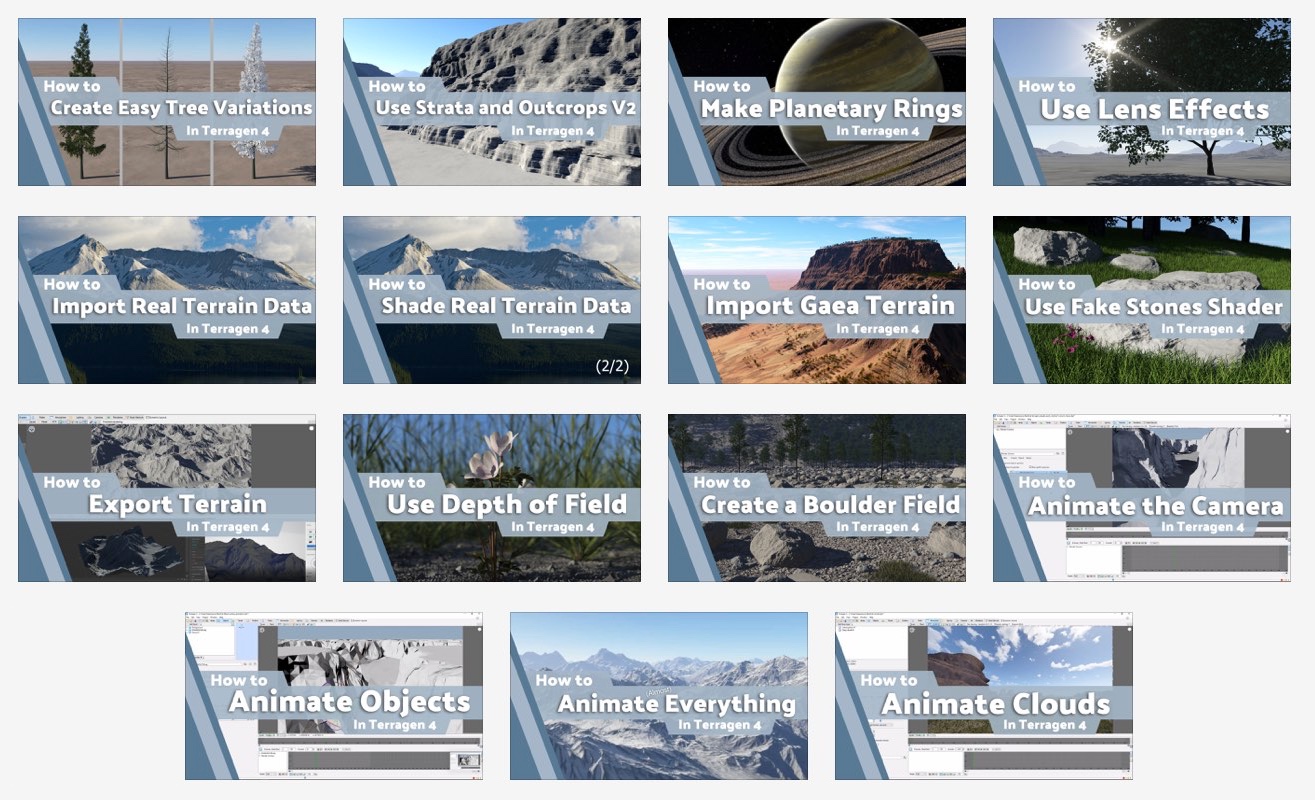 TerraTuts – Intermediate Techniques
Want to try something more challenging ? Jump into these 19 videos!