Terragen Video Tutorials – TerraTuts
Welcome to the 'TerraTuts' video tutorials.
These videos are divided into 4 sections:
Getting Started
Basic Scenes
Beginners Tools and
Intermediary levels.
However, if you prefer to see all 50+ tutorials tutorials together, look here
We also have some 'Timelapses' of images being created – these give an interesting insight into the workflow to create an image. These are not tutorials, but more an overview to gain an understanding of the levels of detail you can attain.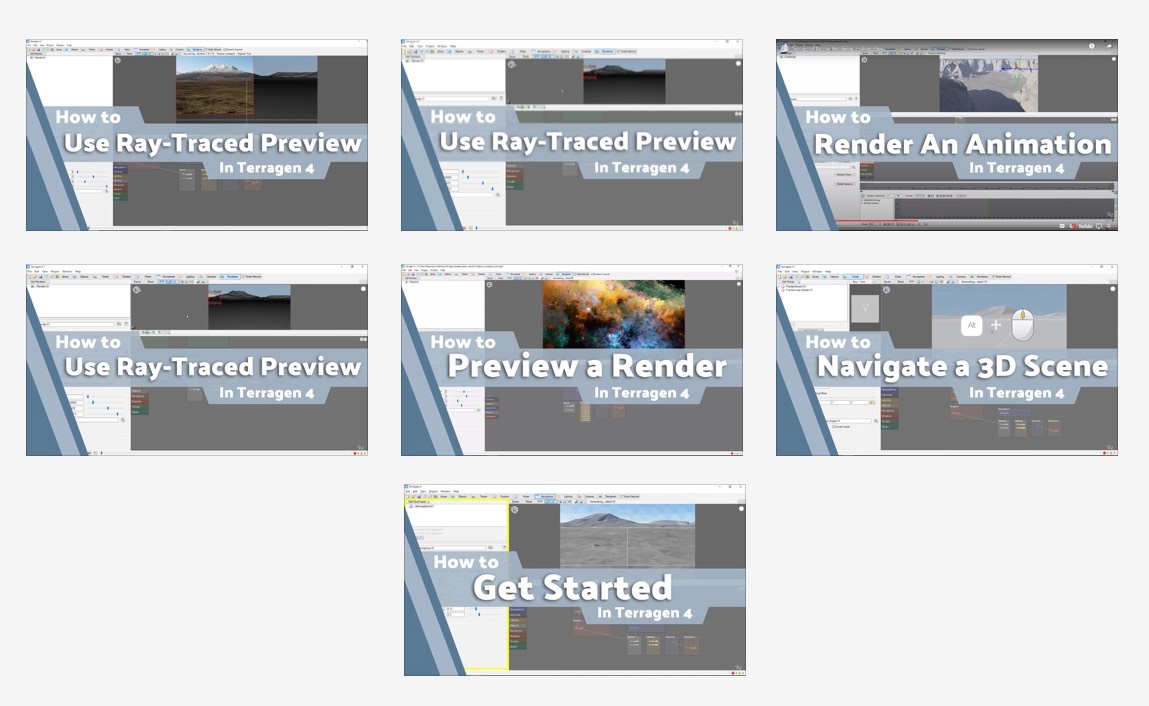 TerraTuts – Getting Started
A light introduction into understanding the basics of the interface.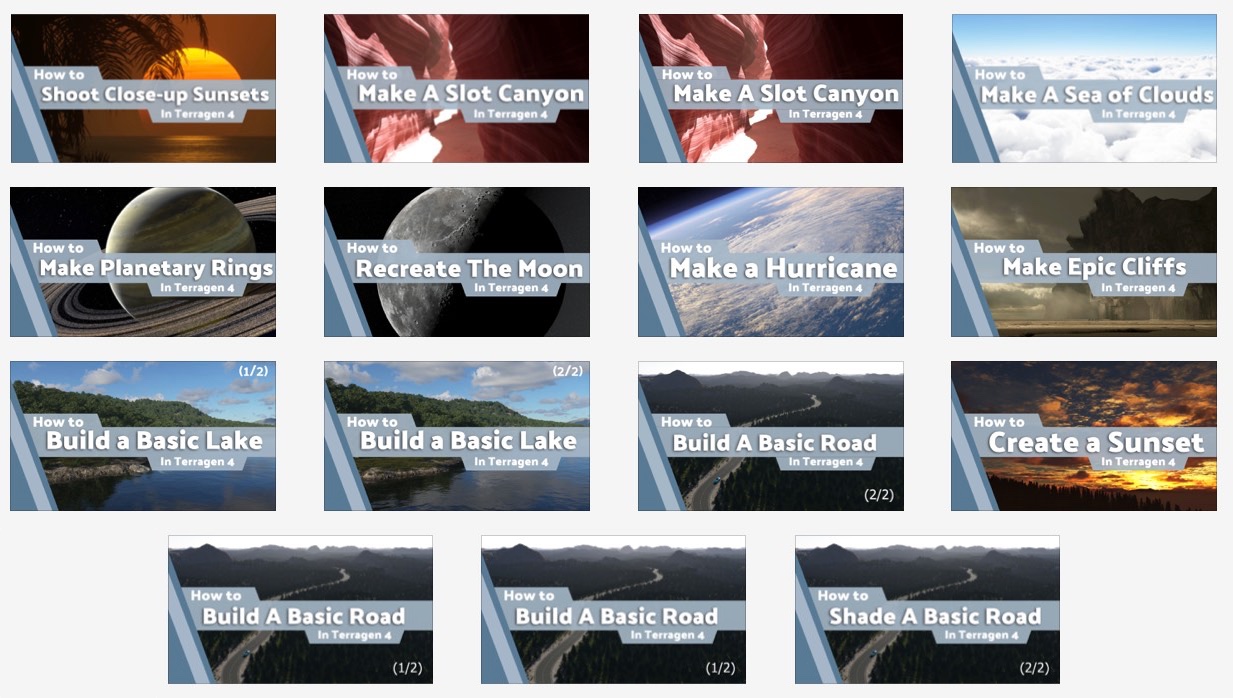 TerraTuts – Basic Scenes
These 14 videos will get you familiar with how a scene is put together.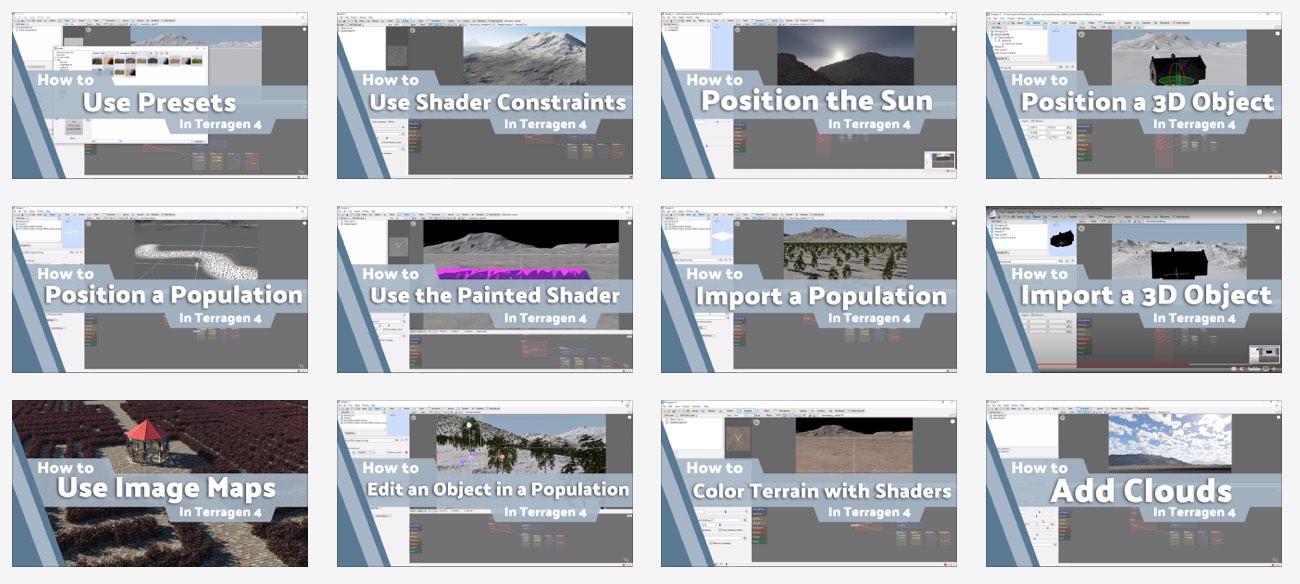 TerraTuts – Beginner Tools
There's a LOT of tools in Terragen, these 13 videos will give you all the knowledge you need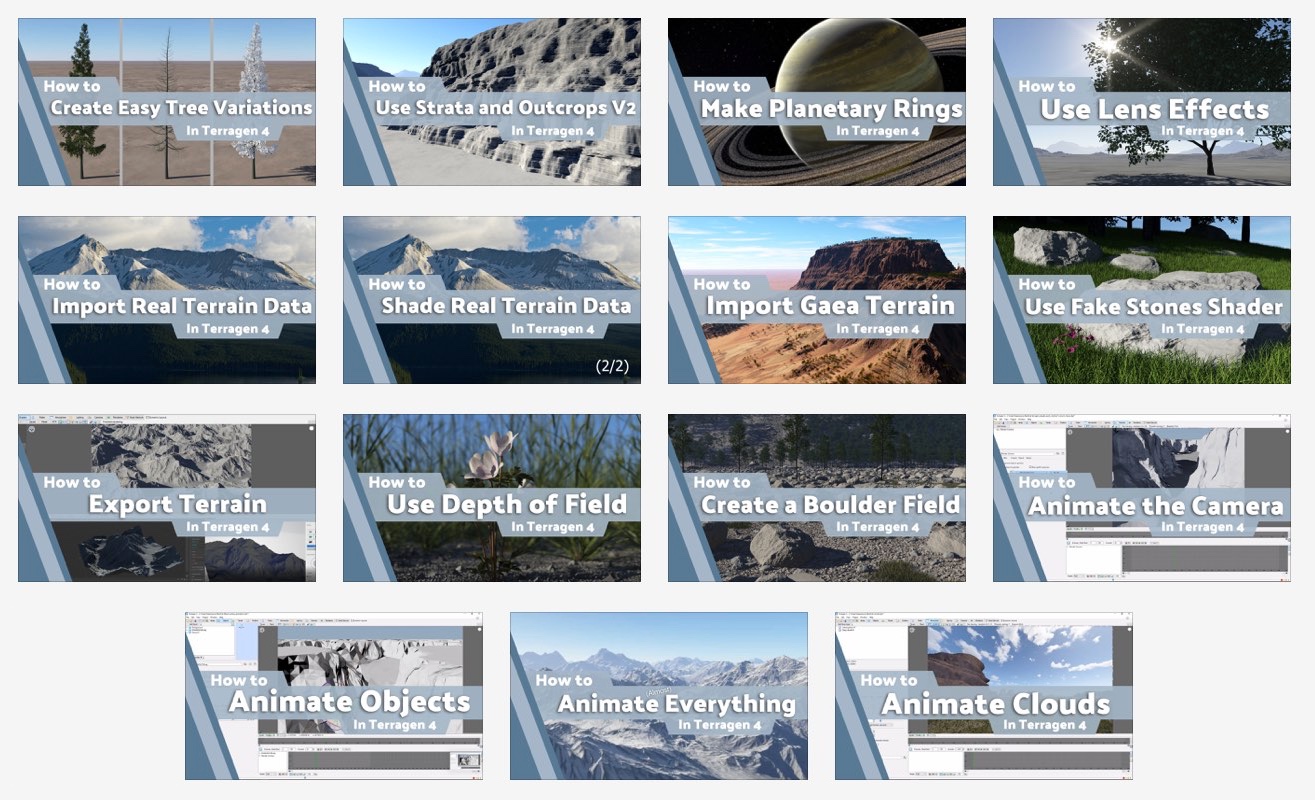 TerraTuts – Intermediate Techniques
Want to try something more challenging ? Jump into these 26 videos!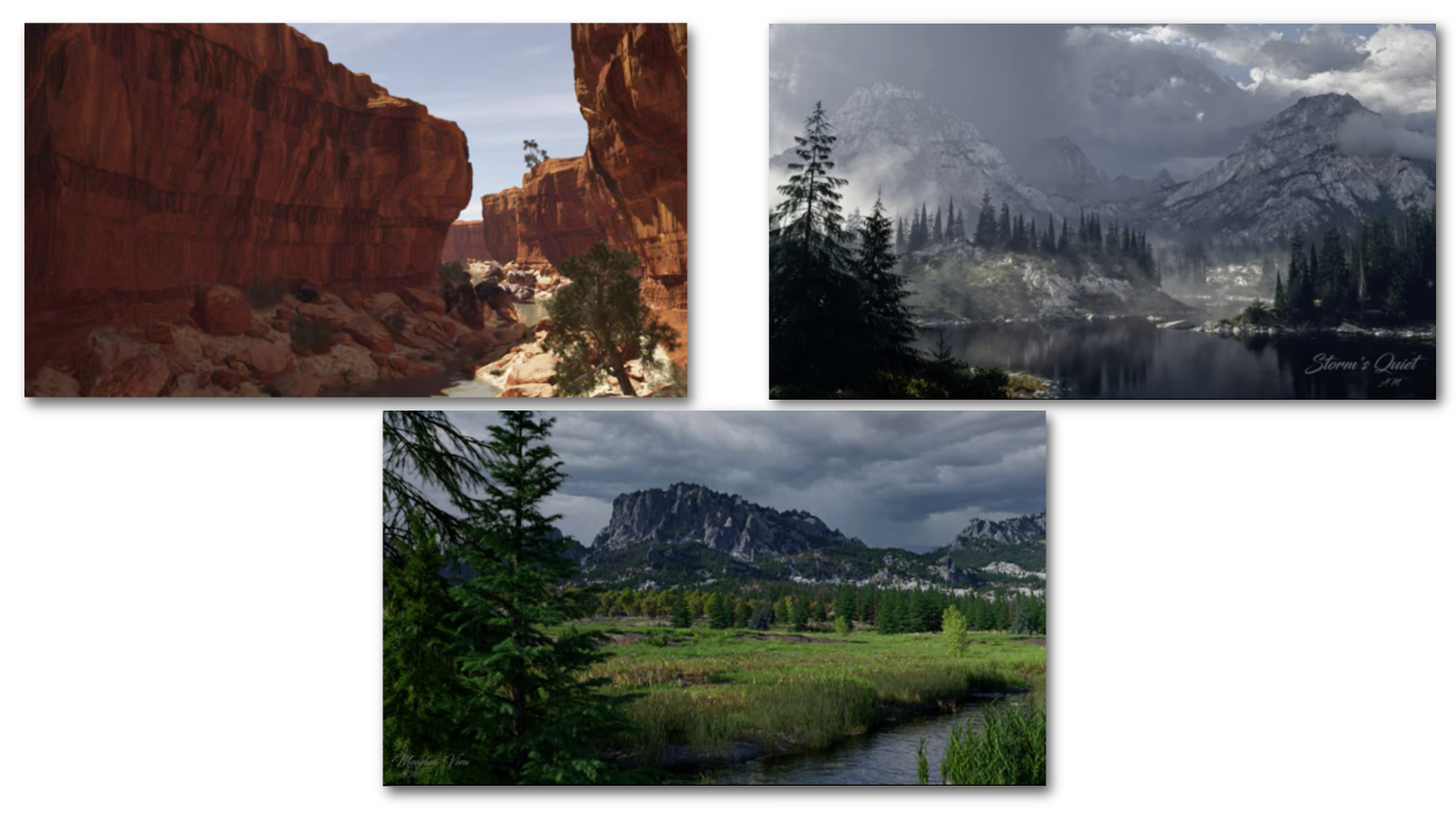 Terragen 4 – Timelapses
5 Videos – Timelapses showcasing the layers and work to create a beautiful image.