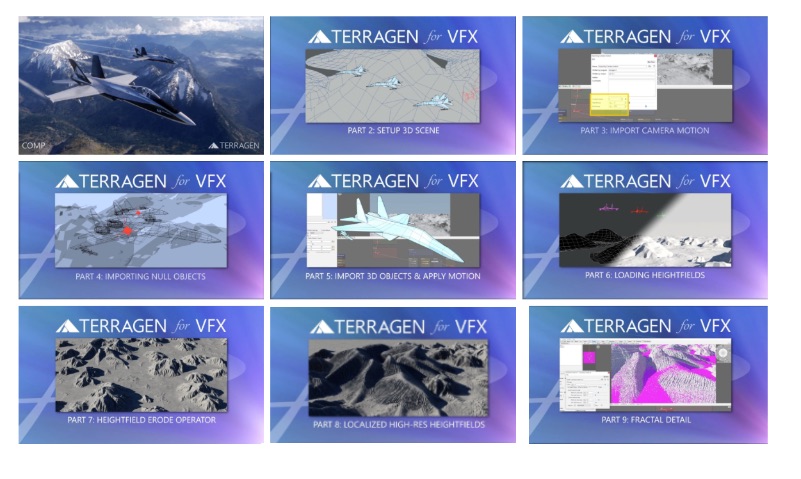 Section 1 – General Introduction
Your introduction into using Terragen within a VFX pipeline.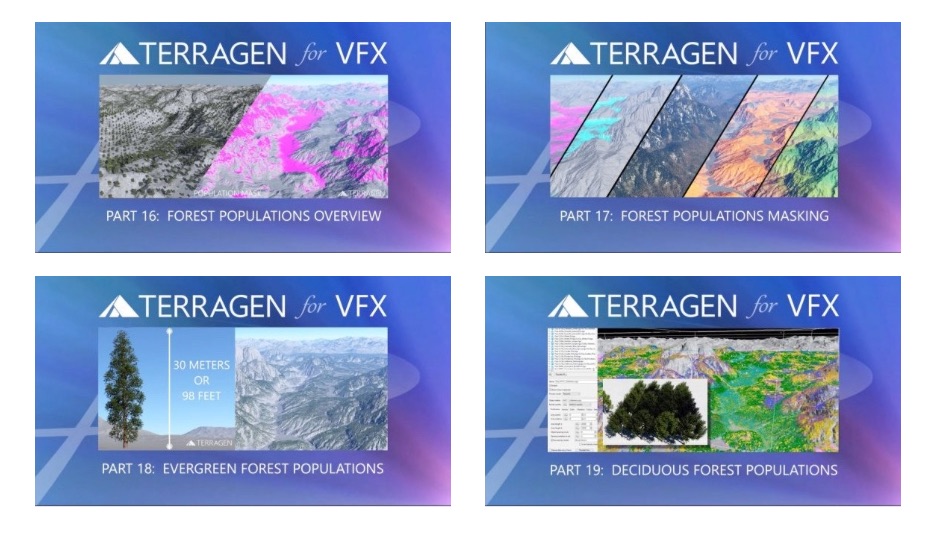 Section 3 – Forests & Populations
In this section we delve into all things forestry and population related.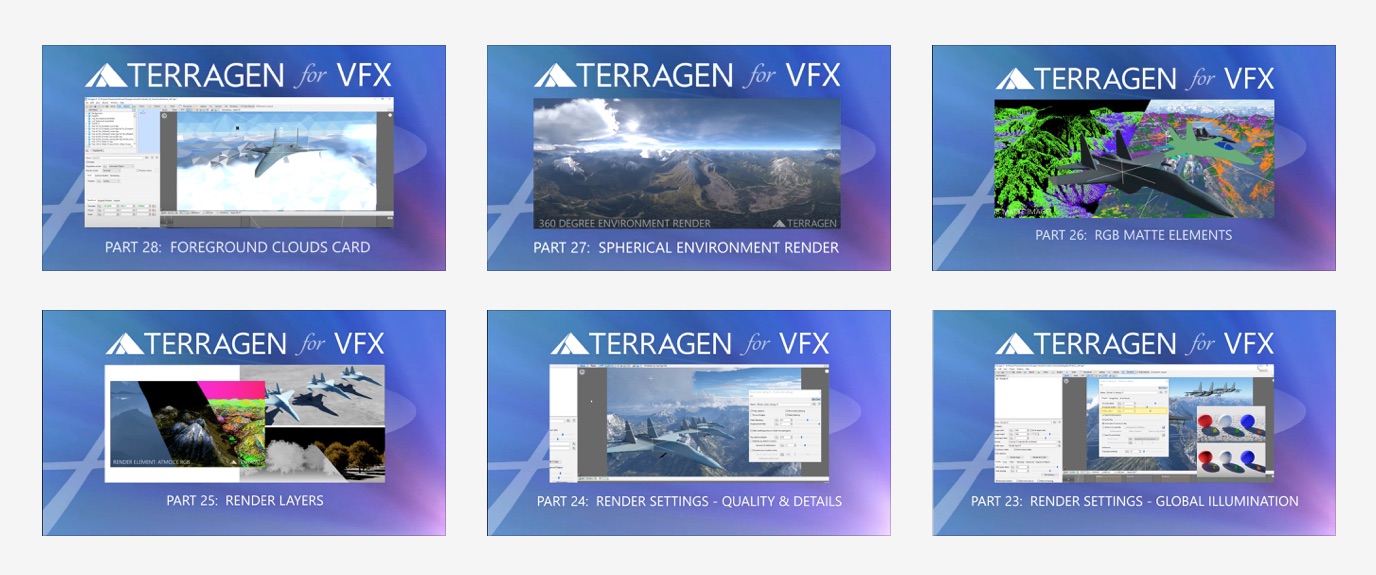 Section 5 – Rendering Considerations.
6 Videos – This section covers the balance of rendering quality/speed/layers & mattes.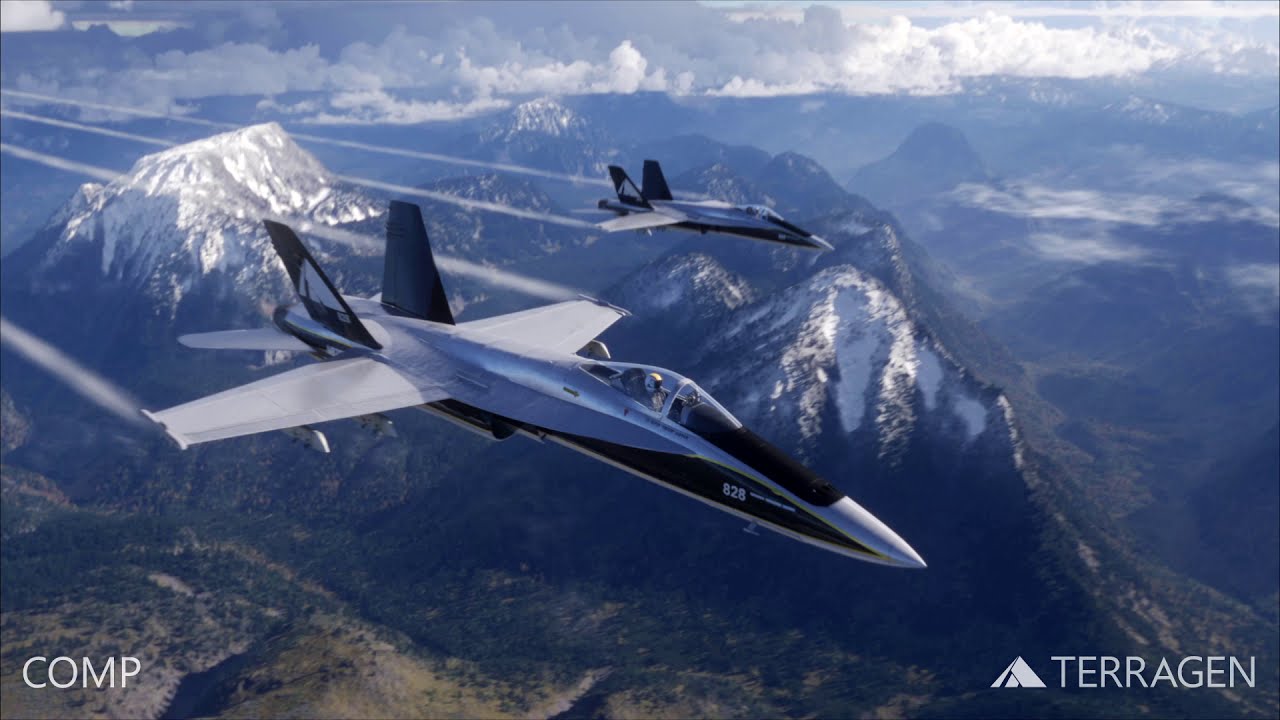 The complete VFX tutorial series in one video !
This has all the chapters in one video; taking you seamlessly though the entire course.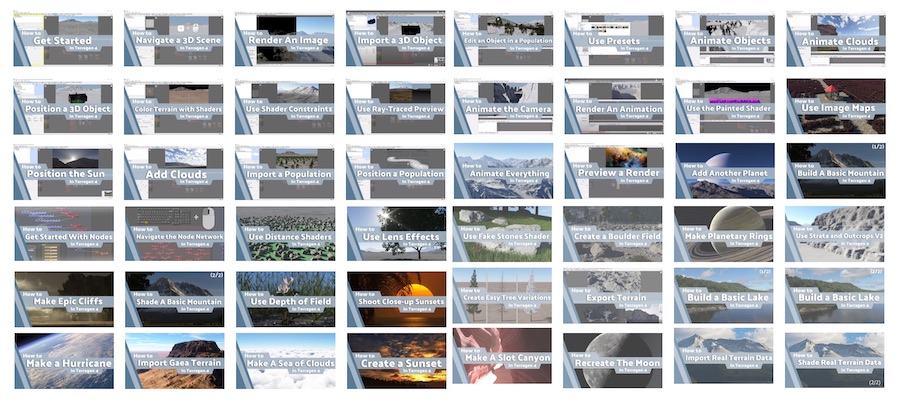 Terragen 4 – The Basics – Over 50 Great Introductory Tutorials.
A great set of general and essential video tutorials.
Novices and experts alike can learn something from this large and constantly growing resource.