Terragen for VFX – Landing Page
Welcome to the 'Terragen for VFX' video tutorials.
These videos are divided into 5 sections:
General Introduction
Clouds and atmospheres
Forests & Populations
Texturing & Procedurals
Rendering, layers & 360 animated Panoramas.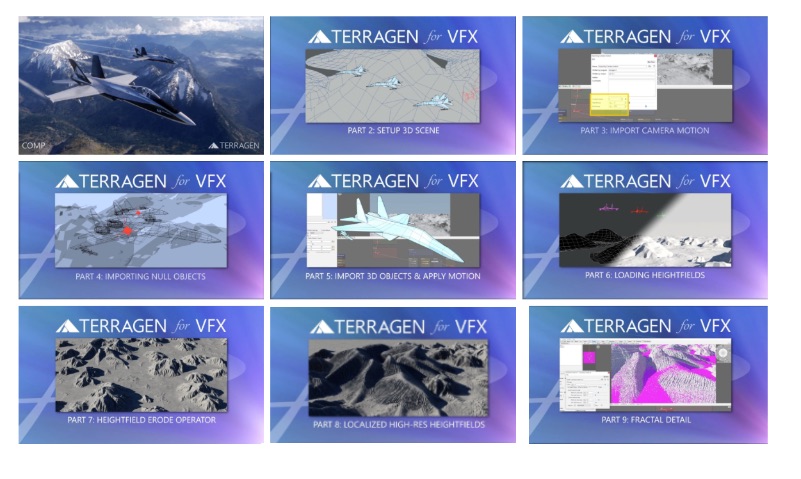 Section 1 – General Introduction
Your introduction into using Terragen within a VFX pipeline.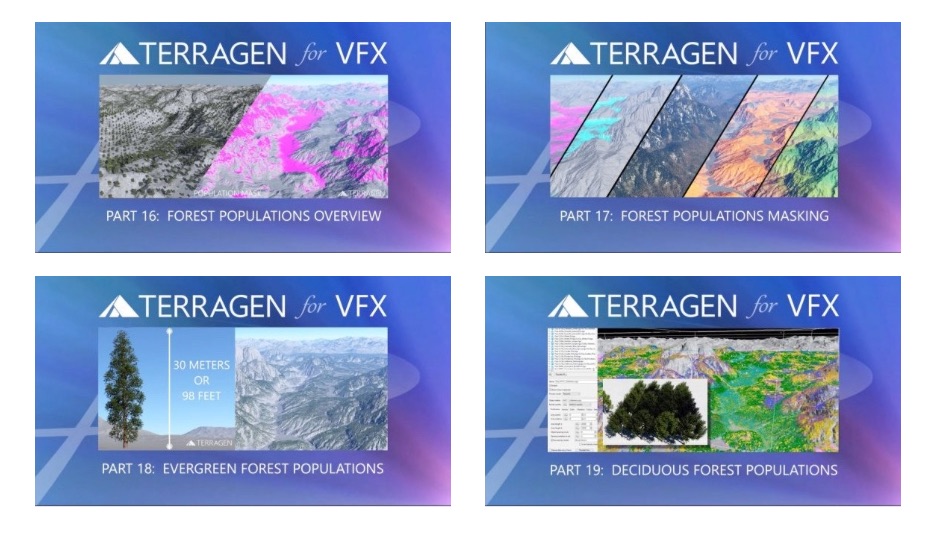 Section 3 – Forests & Populations
In this section we delve into all things forestry and population related.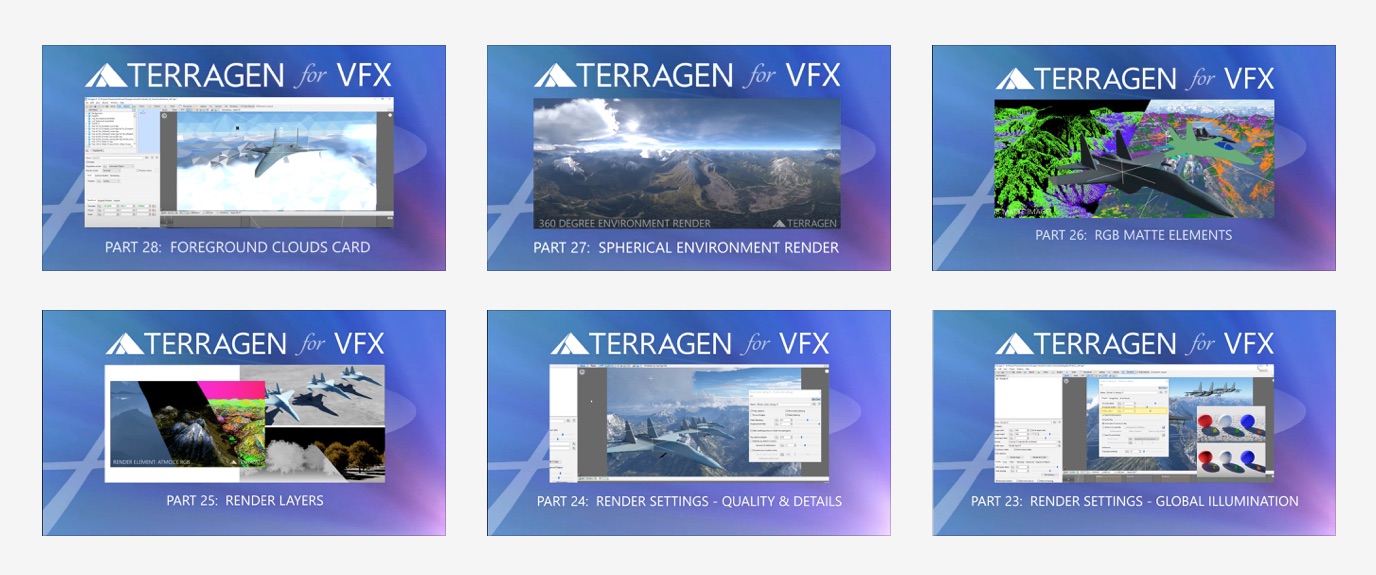 Section 5 – Rendering Considerations.
6 Videos – This section covers the balance of rendering quality/speed/layers & mattes.