Terragen 3.2 Released
The release of Terragen 3.2 marks our second free update for Terragen 3 users. This release focused largely on improvements to existing features and render quality improvements, but it also brings several exciting new capabilities, as well as the usual bug fixes and minor tweaks.  Find out more below.
Significant changes include:
Stereoscopic camera, including stereo+spherical for Oculus Rift, etc.
Fisheye lens option
New Glass Shader
"Taper top and base" parameter on Cloud Layer V2
New function nodes
Geog (GIS) data handling improvements, including multi-file load
Node palette search functionality
Lots of bug fixes and optimizations, including improved render quality in certain situations, faster voronoi calculation, etc.
Stereoscoping Camera + Fisheye Lens
Terragen 3.2 adds support for native stereo camera handling, with the ability to handle full spherical or fisheye stereo image generation. We have developed stereo support working closely with our users in visual effects and other industries. The growing production needs for stereoscopic 3D rendering, as well as promising technologies such as Oculus Rift, make this a great new capability for Terragen 3.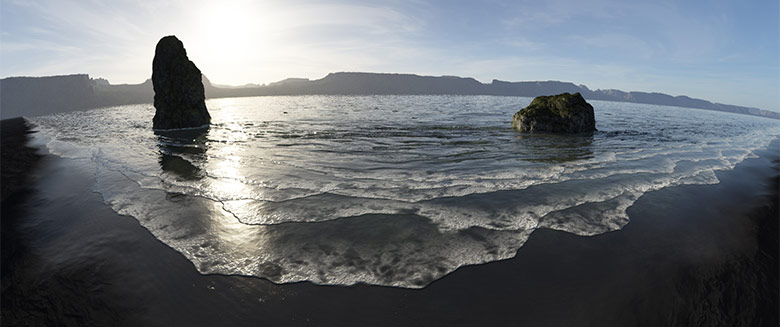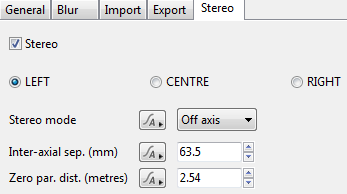 New Glass Shader
Rendering glass effects in Terragen has sometimes been a challenge, so for Terragen 3.2 we created a specific Glass Shader to address this need head-on. The Glass Shader is similar to the Water Shader, but includes a number of settings and features designed specifically to address various glass rendering scenarios, including single and double-sided refraction handling. We've also made a number of improvements in the renderer for refractive transparency, so you can apply the Water Shader or the Glass Shader to a variety of objects and get much better results than before.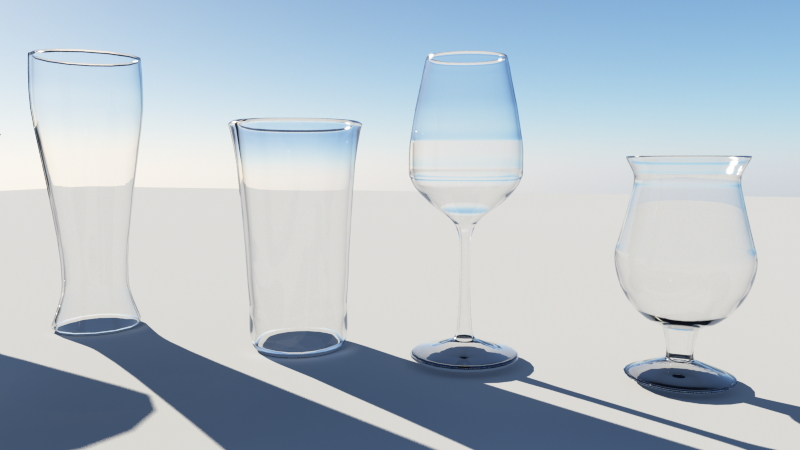 Other Notable Additions
There are a number of smaller but very useful features that were also added. In Cloud Layer v2 shaders you can now control the "Taper top and base" parameter. This determines whether the built-in vertical cloud shape profile is applied. It can be useful to turn this off if you want to precisely control the cloud shapes using other methods.
The Geog Heightfield shader now has a "Reproject on the fly" function which improves GIS data alignment in georeferencing scenarios and eliminates the need to reproject your data in a 3rd party application prior to loading in Terragen. In addition you can also now load multiple Geog Heightfield or Geog Image Map shaders at once using a multi-file load/search dialog, which dramatically reduces the time needed to add large amounts of GIS data to your scene. Individual Geog Heightfield/Image Map nodes are created based on the number of files you select in a single file chooser dialog.
For you math-heads, there are several handy new Function Nodes in 3.2 as well. You'll be able to experiment with Max Scalar, Min Scalar, Soft Maximum Scalar, Soft Minimum Scalar, adding several important capabilities to your advanced shader networks.
These features, as well as a great many additional fixes and new functionality are detailed in the full Terragen 3.2 Release Change Log.
How To Get It
The 3.2 release is available free of charge for all users of Terragen 3 as of Tuesday, December 9th, 2014. Just use the built-in Check For Update feature to access the new version.