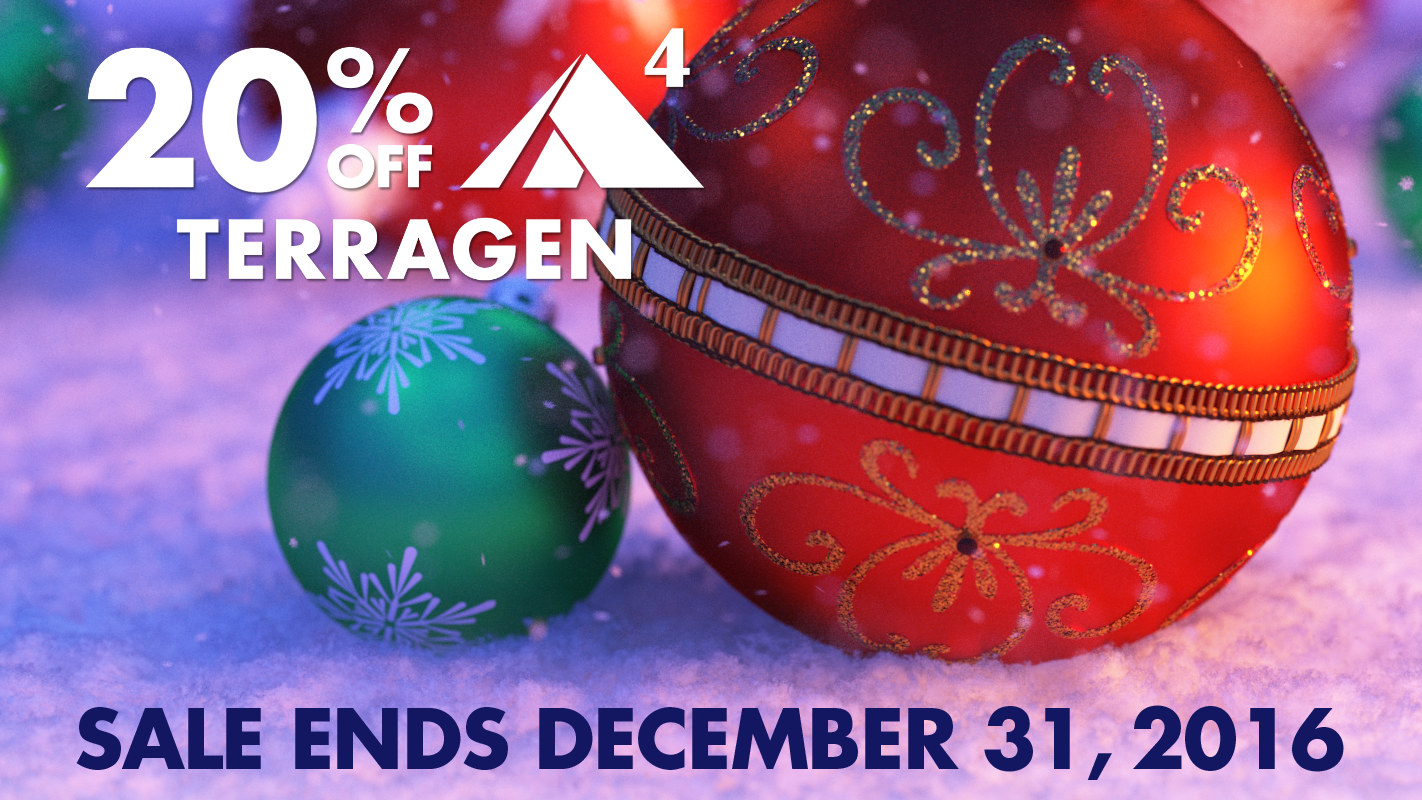 Happy Holidays!
All Terragen products are 20% off until the end of the year. Now is the perfect time to get that upgrade you've been waiting for!
By the way…
The image above was rendered with an internal development version of Terragen using Path Tracing. The snow is really a cloud layer. Look forward to more news about path tracing and other enhancements to our render engine in 2017!
Terragen 4.1 coming soon
Terragen 4.1 is due to be released early in the new year, and will be a free update for all Terragen 4 owners regardless of maintenance period.