We have enjoyed a tremendous reception for Terragen 4 and now we're pleased to bring you the first major update, the 4.1 release. Terragen 4.1 includes extensive optimizations to cloud and atmosphere rendering, resulting in significantly faster and cleaner renders in many cases, especially where multiple cloud layers are involved. Easy Cloud layers also now include a Mask input for better control of cloud shape and occurrence.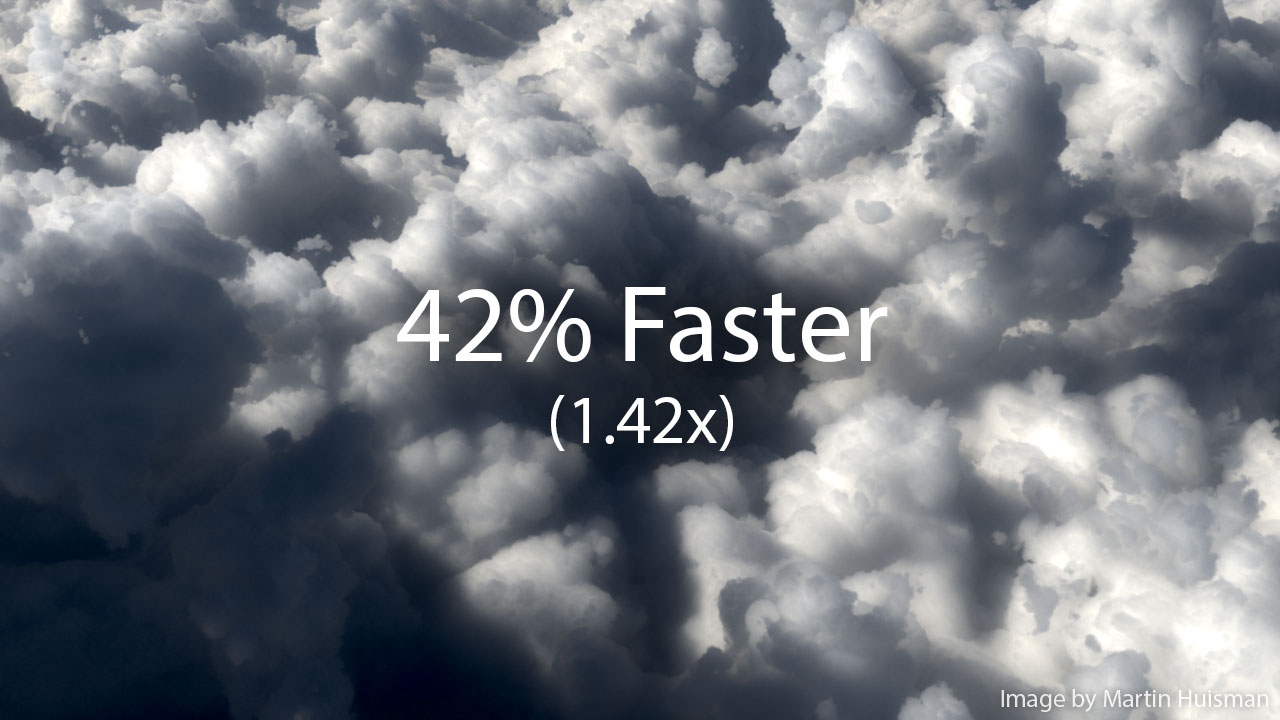 Threading optimizations have brought speed improvements to the 3D Preview and Ray-Traced Preview (RTP). We have also optimized the Voronoi function in several shaders, including Power Fractal, Fake Stones, and Alpine Fractal nodes, resulting in speed improvements up to 2.2x.
Additionally, a "Smoothing Filter" shader has been added which smooths away detail at  the specified scale for compatible upstream shaders in your network such as Power Fractals. This can be useful in many situations, including the creation of patchy snow and sand effects.
Meanwhile we've improved GI, added a 32 bit EXR output option, made improvements to the Merge Shader, and added options for separately controlling lighting of atmosphere and surfaces in Light Sources (including Spotlights). There are numerous other bug fixes, minor changes, and improvements as well. Check out the full Change Log for details.
The 4.1 update is free to all users, regardless of Maintenance status. To download the 4.1 release just use the Check for Updates function in the Terragen About/Application menu, or login to your account on our website and go to downloads, or simply download the Free version (your license key will unlock it).