Luc Bianco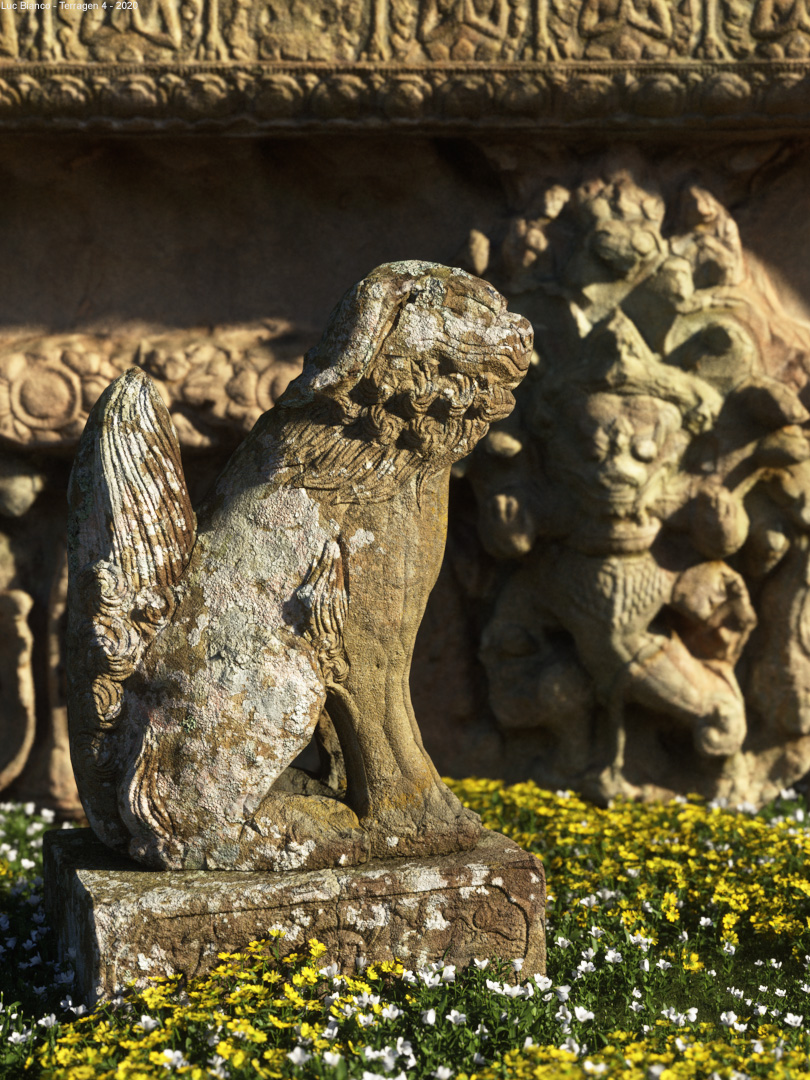 Luc Bianco is one of the most well known and prolific long time users of Terragen.  Luc was the artist behind many of the earliest Terragen images, which still look impressive today. Luc has a photographers eye, and that's perhaps why his images have an edge in photorealism. Luc even sells his assets and setups on his store !
Hello Luc, your name is synonymous with Terragen, indeed you created some of the very first Terragen images. Can you explain a little of how you were introduced to Terragen and how that all happened?
Long before Terragen, I was already doing a lot of photography, and I started to get interested in 3D on the computer with the first consumer softwares like CAD 3D on Atari ST in 1986. This software allowed some crazy stuff for the time and we got excited to create a simple glass in 3D! I then moved to the Amiga at the end of the 80's and the use of software like Real 3D which also brought raytracing. That's when I had my first contacts with 3D landscape software like Vista Pro and Scenery Animator. But the rendering quality at that time was not great.
I then gave up 3D graphics for a few years to devote myself to computer music until around 1994 when by chance I discovered in a magazine an article about KPT Bryce from Eric Wenger.
At the same time, I got interested in fractals in general and in images made with the Persistence of Vision (POV) software and I started to dive back into 3D landscape creation at that time.
Some impressive early Terragen V0.9 images.
In 1998, I started to exchange messages with Matt Fairclough about his software, I don't really remember who contacted whom, but the fact is that he allowed me to test his software. It must have been version 0.4 that I still have on my disk and that works perfectly on Windows 10!
There was a trust built between us, I created a lot of images at that time, the community also grew, image contests were created on the Internet. Around 2004, Matt sent me one of the first versions of TGD, which would later become Terragen 2.
The Terragen 2 interface was a clean slate from Terragen 0.9 and was very close to the one we know today with the adoption of a nodal approach. This radical change confused a lot of people, me first, we went from a consumer software, easy to use, to a professional tool that requires much more learning and time to produce decent images.
When you start with a new and empty scene, where do you start, what's your inspiration?
I never really start from an empty scene because I always have in mind either photos found on the Internet or places visited. You know I live in a Mediterranean region where I have the chance to go from the sea to the mountains with a multitude of natural variations both geological and vegetal. It really helps to have inspiration.
Your clouds are amazing. How do you approach building them?
Here again I observe a lot the clouds structure on photos or time lapse videos. However I am still not satisfied with the result, I have not yet found the right approach.I aim, like other artists, to create cumulo nimbus but it's complicated with the current approach of the software where there are no particles and no real simulation of cloud formation and turbulence.
Do you use Terragen with other programs? If so, how?
Not really, I started to train myself on Blender in order to be able to create my own objects, natural like rocks, or elements of scenery like bridges or walls. But I'm still in the early stages.
Can you describe if you still get any 'wow' moments that happen from time to time ?
Yes, of course, but I get more 'wow' from the images made by other artists, especially those that remind us of photographs. Images that have the right composition and diversity of elements can ultimately make us forget the technical side and be seen as 'real'.
What's next for you ? What would you like to see ?
What I would like to see in Terragen is an improvement in computation time through GPU support for calculations.  In terms of features I would like to see the addition of a fluid and particle simulation system in general.
When did you start making assets for Terragen, and what was the idea behind the store?
The idea didn't completely come from me but from recurrent requests from Terragen users who wanted to know how I did this or that and as I didn't necessarily have the time, nor the desire to explain I started to sell assets. To be totally honest it also helped me financially since I became a freelance teacher in 2014 after leaving my job as a telecom engineer at Intel Mobile and this "artistic" activity completes a bit my professional activity.
Some of the scenes Luc has created are available through his site.
I have a lot of amateur customers but also sometimes professionals from the field of video games, advertising or even cinema, it's quite funny to see that they come to buy in my store while I am only an amateur myself.
Thank-you for your time Luc, from your early Terragen images, to your growing assets store, it's impressive what you've done with Terragen over the years.
Luc can be contacted through his website here