Check for updates! Terragen Sky Early Access 2023-05-07 is now available!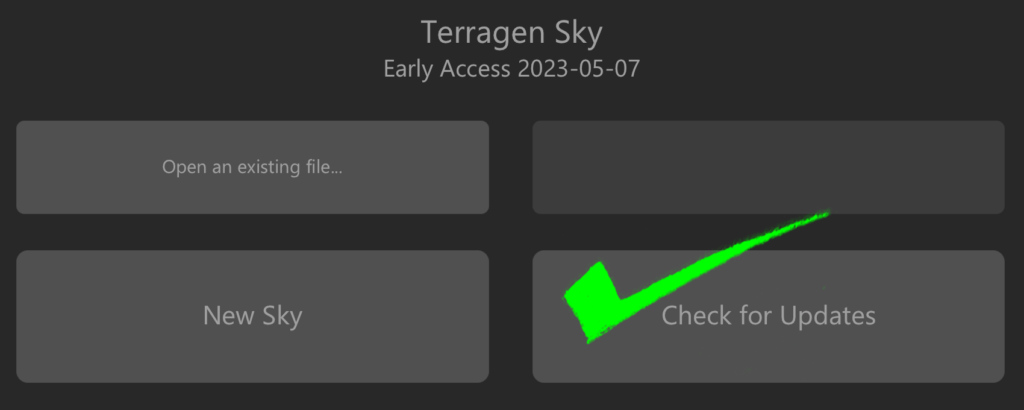 16k Output
Terragen Sky's spherical output feature is now capable of rendering your virtual environment in resolutions up to 16k, when used with a Professional license.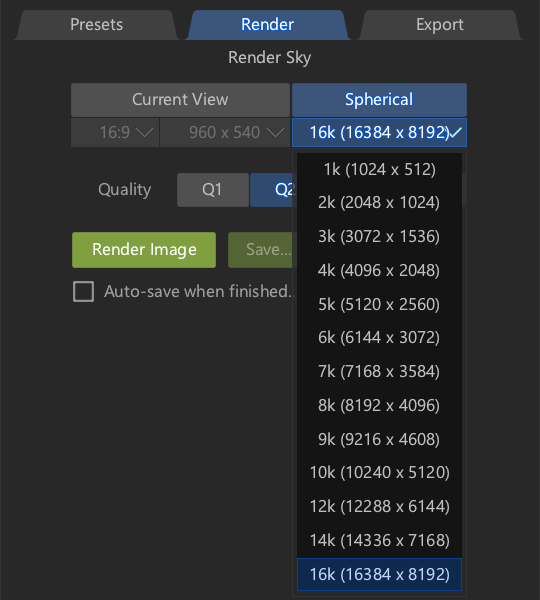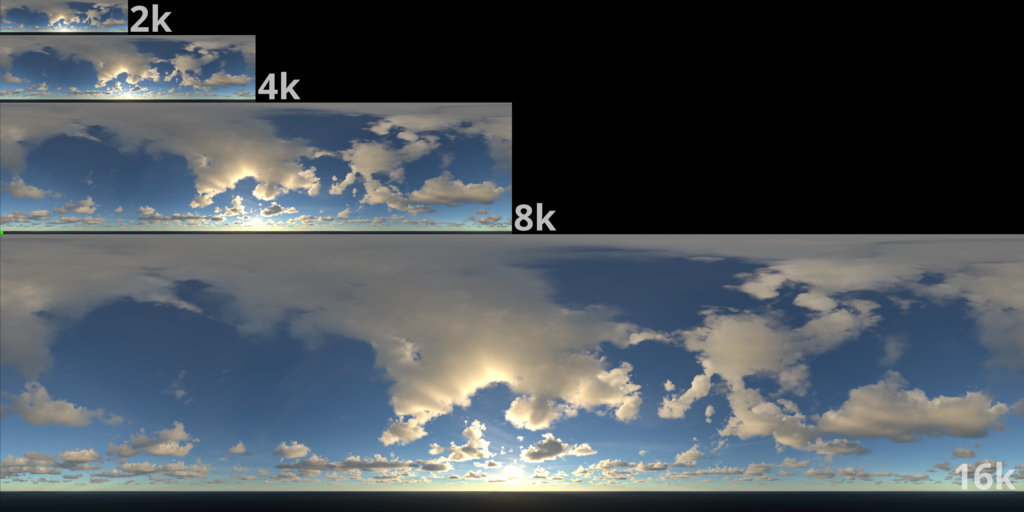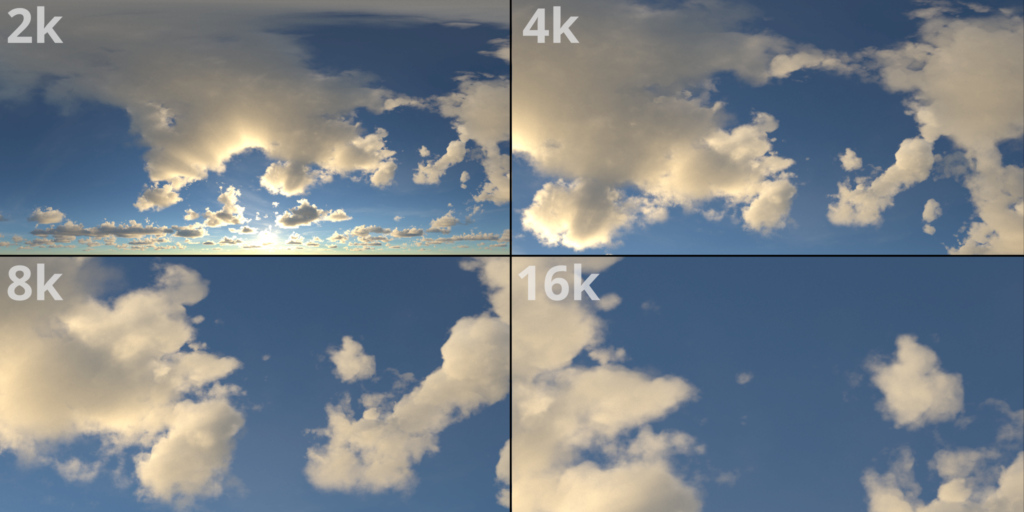 Faster Rendering
Addressing an inefficiency in the GI cache lookup used by the Planet Atmosphere and Cloud Layer V2 nodes has resulted in faster completion of high resolution renders in certain scenarios, such as when the sky is mostly clear or there is only a haze layer present.

Keyboard Shortcuts
Keyboard shortcuts have now been implemented for opening and saving files. You can now press Ctrl+O to open the Open File dialog and Ctrl+S to open the Save File As dialog for the project. Additionally, the file save dialogs now update the filename extension to match the file type filter, ensuring greater efficiency and accuracy in file management.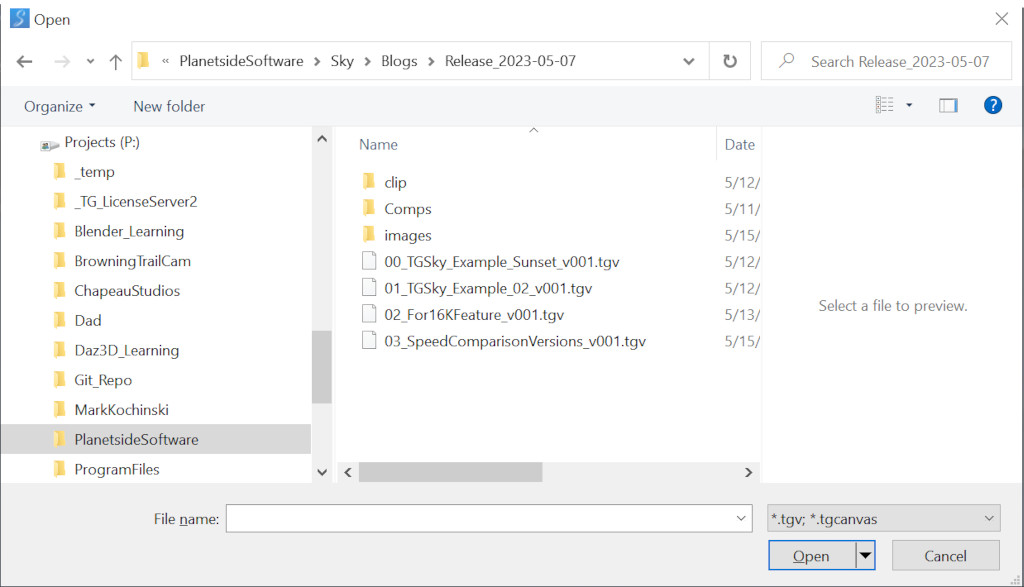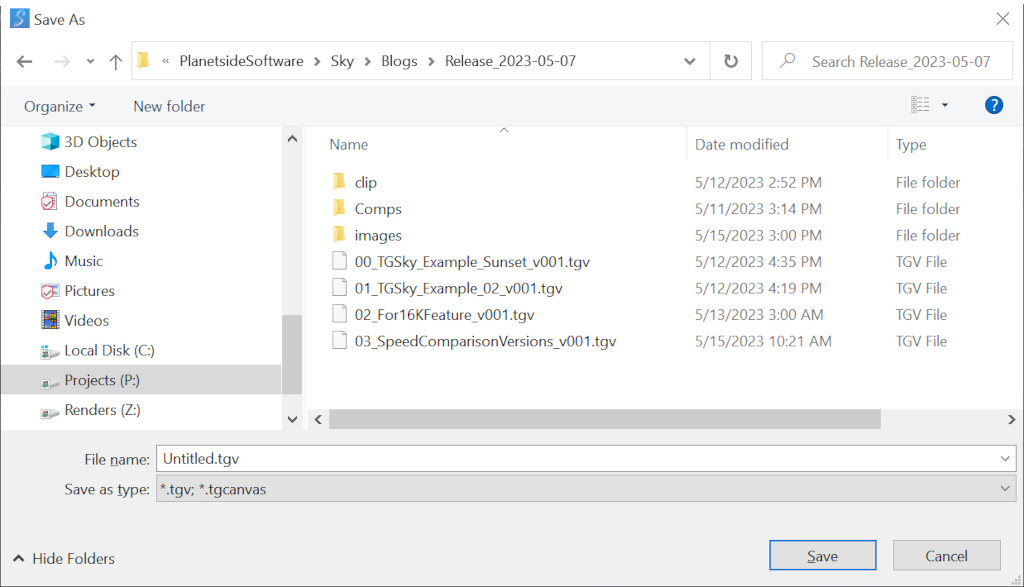 Error Handling
We've made significant improvements to our error handling system, including a better way of reporting errors when a render fails. Simply hovering your mouse over some error text causes a complete message to appear in the main window's status bar, giving you a clearer understanding of the issue at hand.
Visualizing Cinematic Environments with Terragen Sky
I recently had an opportunity to explore the potential of Terragen Sky on an exciting commercial project, where the goal was to produce visually captivating atmospheric environments.
Terragen Sky allowed me to create multiple looks in a very short amount of time, providing the client with numerous options to consider.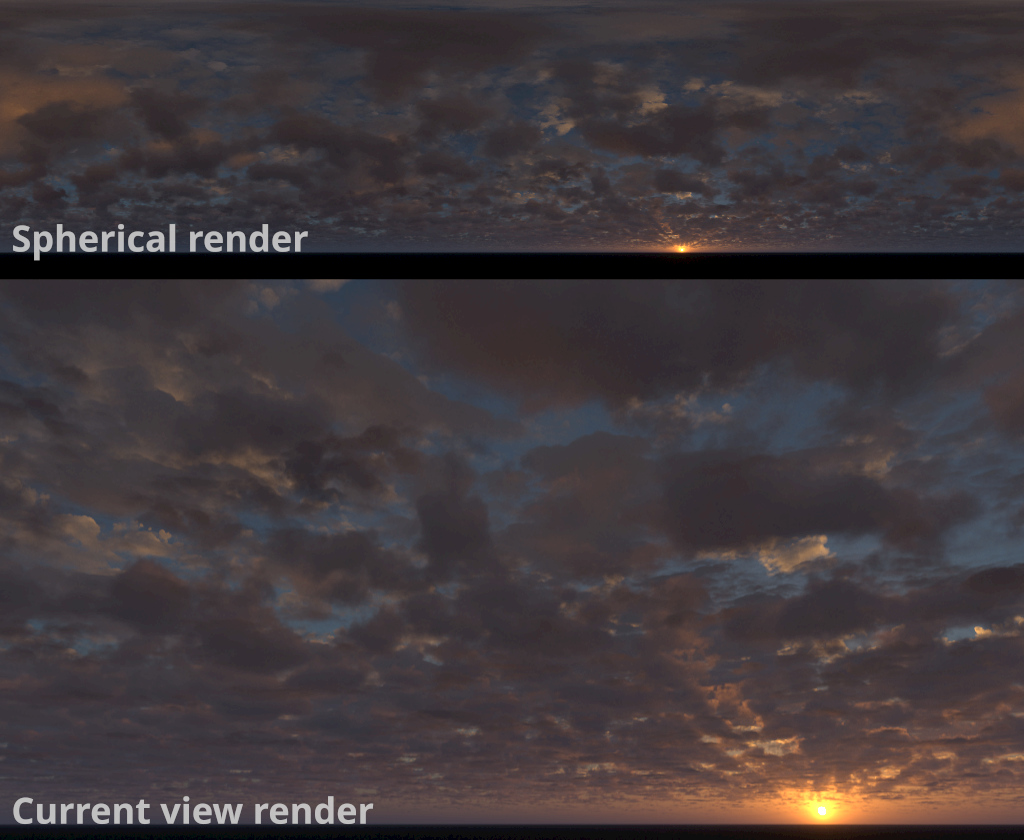 Selected Terragen Sky scenes were further refined in Terragen 4 Professional, offering greater precision and control over the cloud layers and atmosphere parameters.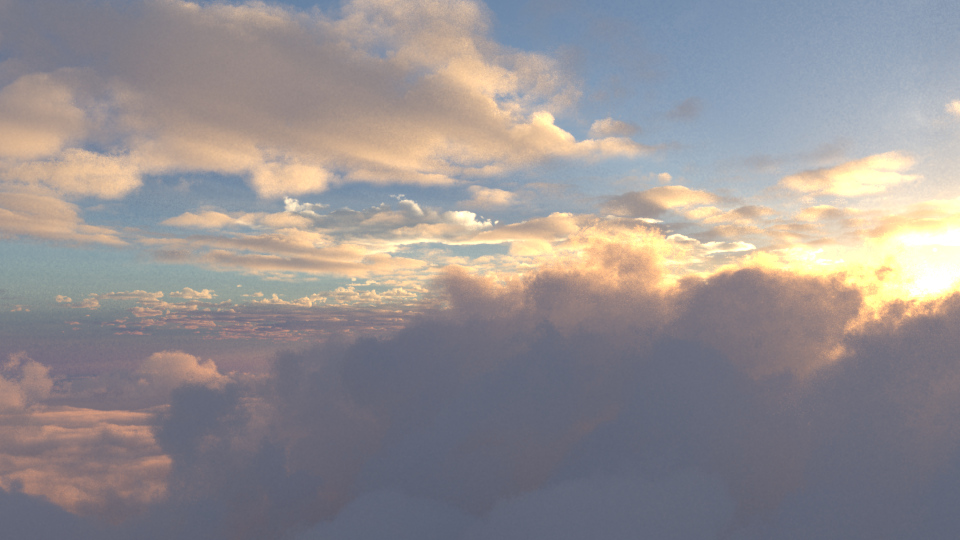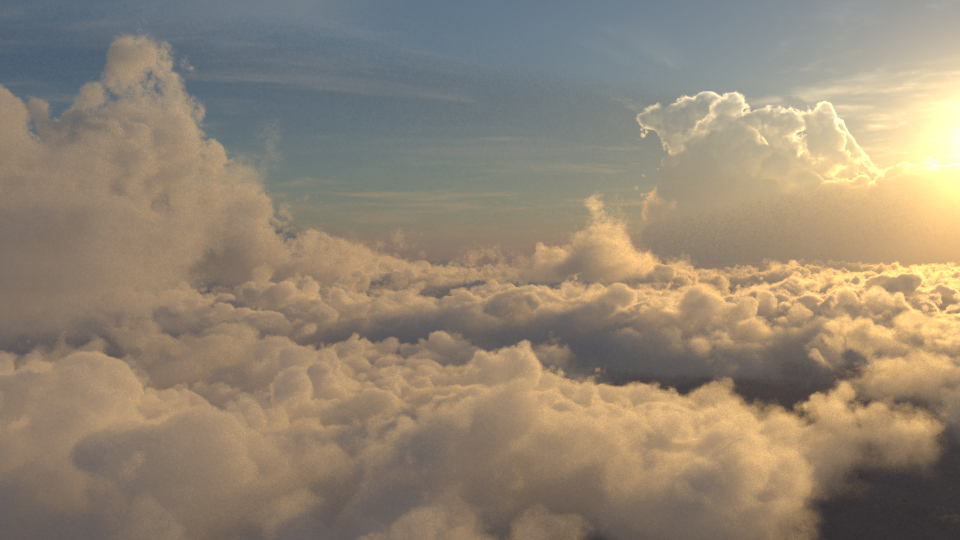 The end result exceeded the client's expectations and demonstrated the remarkable capabilities of Terragen Sky and Terragen 4 Professional.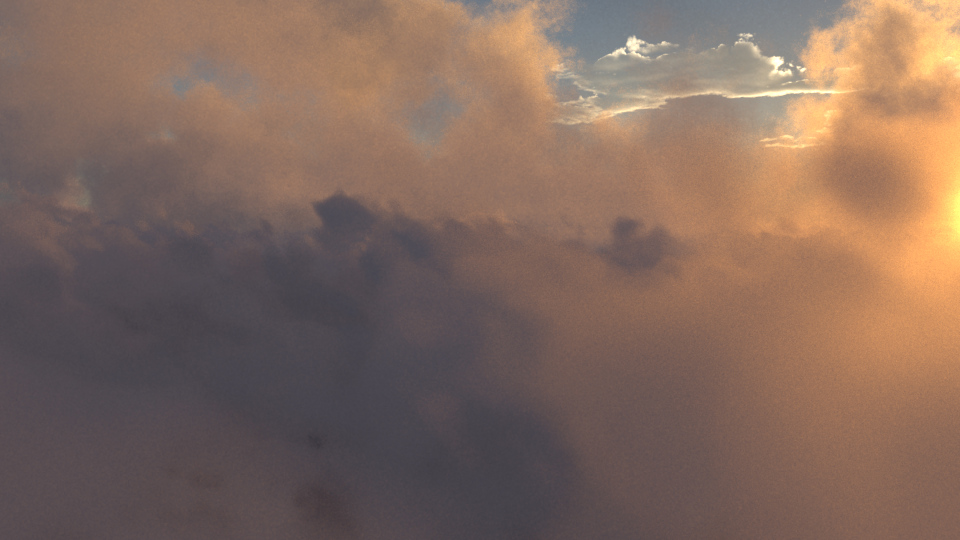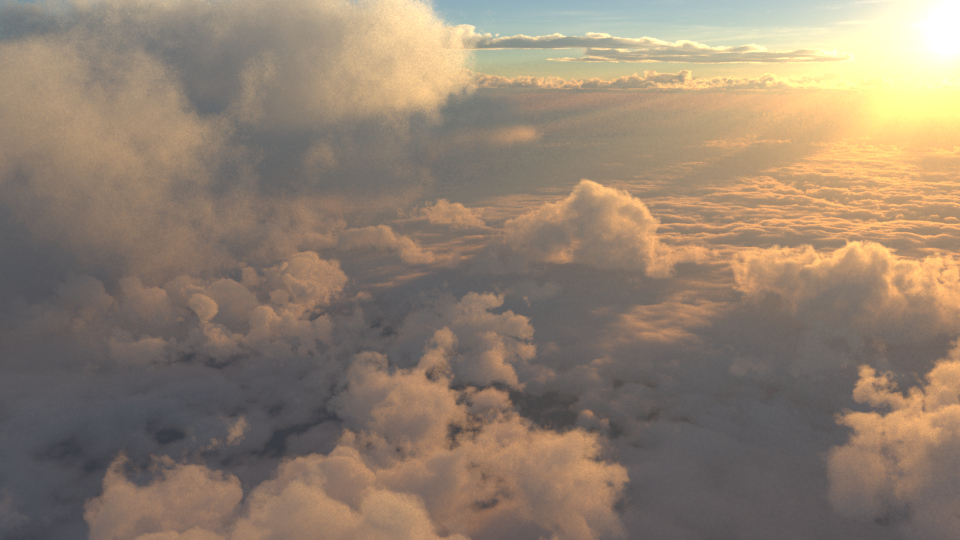 Early Access – Available Now
If you have an active Subscription or your Maintenance was valid on December 1st, 2022 for Terragen Professional or Creative, you have early access to Terragen Sky.
To download Terragen Sky login to your account on our website and go to the details and downloads for your most recent Terragen purchase.
For more information about Terragen Sky click here.